« From the Sidebar: Nation Horrified at Sight of Enormous Mishapen Diseased Fake Boob
|
Main
|
Top Headline Comments 1-24-14 »
January 23, 2014
Overnight Open Thread (1-23-2014)
Okay I checked the blog rule book and it turns out that speaking in tongues and handling serpents within the comments are not specifically prohibited. So there you go.
Coincidence: Hollywood's only conservative group is getting close IRS nonprofit scrutiny
Another Coincidence: James O'Keefe Group Being Audited by NY. Again.
Yet Another Coincidence: Dinesh D'Souza Indicted For Election Fraud
Still Another Coincidence: IRS Proposes New 501(c)(4) Rules That Just Happen to Cover Most Tea Party Groups
Judge Strikes Down Wisconsin's 'John Doe' Subpoenas
Secret investigations targeted coincidently at most prominent conservative groups in WI who can only now legally talk about their harassment. If you want to see what American fascism would look like, well this is it.
Von Spakovsky, who previously served on the Federal Elections Commission and at the U.S. Justice Department as counsel to the assistant attorney general, says the prosecution's seizure of electronic equipment and files and its demands for phone email and other records make the probe look like nothing more than a "witch hunt to intimidate conservative groups."

"What's even worse about this is the secrecy imposed by state law," von Spakovsky told Wisconsin Reporter. "Political speech is one of the most fundamental things protected by the First Amendment. No kind of investigation like this should be secret. Any organization that receives a subpoena like this ought to be able to make it public and go to court."

But speaking out could land a witness or a target in jail.

Wisconsin's John Doe law comes with secrecy oaths, and violators risk contempt of court charges.
JournoList Powers Activate: Matt Yglesias Joins Ezra Klein's New Media Thingy
All they need is Dave Weigel and they'll have the Juicebox Mafia back together once again.
In the years surrounding the 2008 presidential election, The Washington Post employed Mr. Weigel; and The American Prospect and then The Post made his peer Ezra Klein into a multiplatform superman of blogging-twittering-column writing. The Atlantic and then Think Progress - the online arm of the liberal Center for American Progress Action Fund - transformed Matt Yglesias from a formerly bored Harvard kid who hated reporting into an Internet star.
Fighting Homelessness by Giving Homeless People Houses
A program in Salt Lake City decided that it would be smarter -- and more humane -- to spend $11K/year each to house 17 chronically homeless people and provide them with social workers than it would be to waste the average of $16,670/year per person to imprison them and treat them at emergency rooms.
Well this might help if homelessness is their actual problem and not just a side effect of other deeper, not-so-easily-fixed problems.
Teen Employment and the Minimum Wage: 60 Years of Experience
Okay this chart is a bit hard to figure out but the blue zones are when the minimum wage was raised, the black lines are the trend in teen employment before the wage hike and the red lines are the trend after the minimum wage hike. And in nearly every single case teen employment took a dive after a minimum wage raise. But hey - maybe the next time will be totally different or something.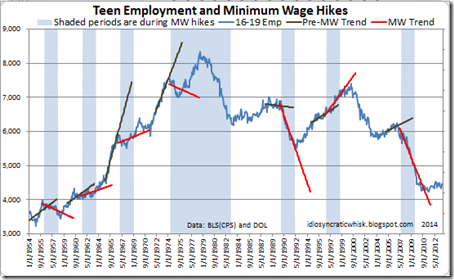 No (New) Semi-Automatic Handguns in California
Ruger and Smith & Wesson have already announced they won't be selling any new models in California and it looks like Glock may soon follow. Why?
Well CA requires all handgun models to be submitted for 'safety testing' to the CA DOJ and only approved models can be sold. Now technically once a model has been approved it stays on the list but make nearly any change to it (finish, grips, sights) and it has to be re-approved. And in May of last year CA Attorney General Kamala Harris declared micro-stamping of cartridges to be a 'viable technology' and started enforcing a 2007 law that added micro-stamping to the features required to be on the DOJ approved list.
And it's not just trivial micro-stamping - the law requires that the gun's make, model and serial number be stamped on the case in two places during firing. This isn't a simple mod and would require re-designing and re-testing every pistol model to be sold in California as well as changes in manufacturing. Ruger and S&W apparently ran the numbers and decided the CA market simply wasn't worth the hassle. And furthermore they won't be renewing the existing DOJ approvals so come 2016 you won't be able to buy a new semi-auto pistol from them at all in CA.
Don't live in California? Well don't be too content - this is an idea that will spread to other states if CA pulls it off. Let's hope the major gun manufacturers have the balls to do a Barrett boycott of California in response.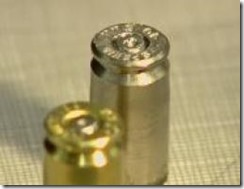 Also Bloomberg Writer: Americans' Love of Guns Makes It Difficult to Vote
Ball Lightning Caught on Video and Spectrograph For First Time
That is what Ping Yuan and co-workers from Northwest Normal University in Lanzhou, China, now report. They had set up spectrometers on the remote Qinghai Plateau of northwest China to investigate ordinary lightning, which is frequent in this region. During one late-evening thunderstorm in July 2012, they saw ball lightning appear just after a lightning strike about 900 meters from their apparatus and were able to record a spectrum and high-speed video footage of the ball.

The recorded glow was about 5 meters across-the actual size of the ball was much smaller-and it changed from white to reddish during the second or so that it lasted. Although the darkness prevented the researchers from estimating the ball's altitude, they saw it drift horizontally for about 10 meters and ascend about 3 meters. Yuan says that this is the first time ball lightning has been seen to be created by a cloud-to-ground lightning strike.
And based on its spectrogram it appears to be vaporized soil that interacts with oxygen in the air.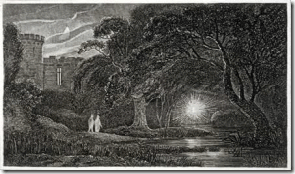 4 Bad Movies That Were Hilariously Sure of a Sequel
And no it doesn't include 'Buckaroo Banzai Against the World Crime League' which I would still pay to see.
Amazingly, the planned sequel to Masters of the Universe somehow became Cyborg starring Jean-Claude Van Damme. It was part of a circuitous plan by Cannon Films to make a Spider-Man movie. You see, Cannon owned the film rights to Spider-Man back then, because the 1980s were a period of time in which Marvel thought it was a good idea to sell one of their most popular characters to the studio responsible for American Ninja and Breakin' 2: Electric Boogaloo. Cannon figured they would take the profits from their windfalling, world-conquering He-Man movie and its subsequent sequel and use them to fund an equally lucrative Spidey movie. In addition, Masters was supposed to reinvigorate sales of the He-Man toy line, which was dwindling rapidly into Christmas-ruining bargain bins across America.

But when Masters of the Universe failed to perform, it sort of ruined all of those Spider-Man plans.
Enter JCVD.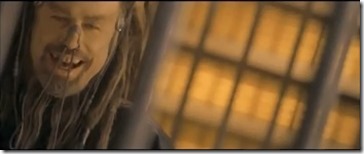 Lufthansa, 'Layla,' and Beautiful Ugliness
In Venezuela Even the Mannequins Are Sexier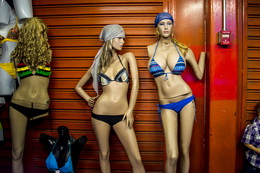 Yahoo group. That is all.
The group thingy. And the middle class.
And my Twitter spew.
Tonight's post brought to you by sexy in the 70s: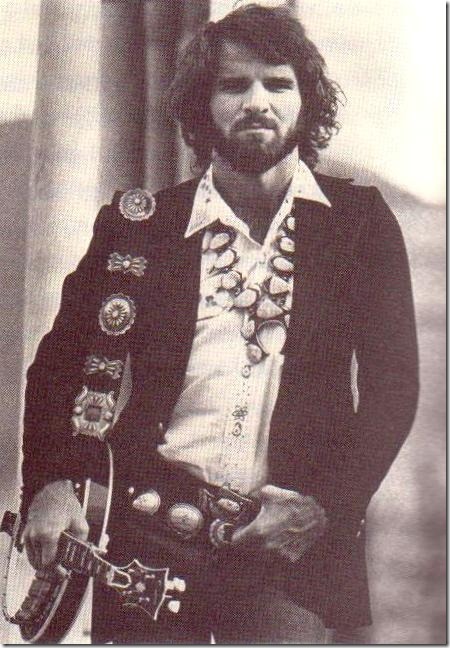 Notice: Posted by permission of AceCorp LLC. Please e-mail overnight open thread tips plus $1 for S&H to maetenloch at gmail. Otherwise send your scraps to BizarroAce. Do not taunt happy-fun ball.

posted by Maetenloch at
09:49 PM
|
Access Comments