« Ten Years of Nonsense: Designated Evil and Sarah Palin
|
Main
|
Top Headline Comments 1-2-14 »
January 01, 2014
Overnight Open Thread (1-1-2014) - A New Hope Edition
Well I hope you guys are happy on this new year's day. Especially after those damned teenagers broke in and trashed the place last night. Oh and if anyone knows where the toilet is please email me or one of the cobs.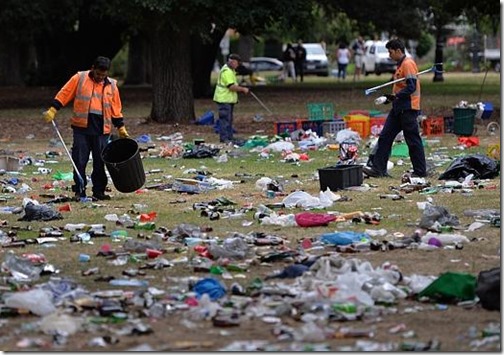 Yet Another Multiple Body Rape by Police
This time in El Paso although there is a New Mexico connection.
A 54-year old American woman was given increasingly invasive and fruitless cavity searches after a drug dog was instructed to "alert" in front of her by U.S. border guards. The victim, according to a lawsuit filed by the ACLU, was then ordered to consume laxatives, endure x-rays and other scans, and subjected to further medical rectal and vaginal probes-all conducted by doctors at University Medical Center El Paso over over her protests and without any form of warrant.
No drugs were found.
And then the hospital billed her $5,000 for the examinations that she never consented to.
"After the CT scan," the complaint says, "a CBP [Customs and Border Patrol] agent presented Ms. Doe with a choice: she could either sign a medical consent form, despite the fact that she had not consented, in which case CBP would pay for the cost of the searches; or if she refused to sign the consent form, she would be billed for the cost of the searches." She refused, and later the hospital sent her a bill for $5,000, apparently the going rate for sexual assault and gratuitous radiological bombardment.
Barbara Walters: Happiness is Holding Fidel Castro's Gun in My Lap
Apparently Baba Wawa found guns (and associated socialist dictatorship) all sexy back in 1977:
The December 23 edition of People magazine looks through old pictures with Barbara Walters as she "looks back on her most memorable moments" in five decades of television interviews.

During her 1977 interview with Fidel Castro "I spent 10 days with him, traveled through the mountains and held his gun in my lap," she said. "People thought we had a romance, but we never did."
But in 2011 guns were such horrible, icky things that the media including Walters got the vapors just from gun-related terminology like crosshairs and targeted.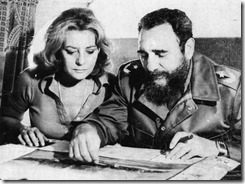 A Couple of Mysterious New Years Day Explosions:
Palestinian Ambassador to Czech Republic Blows Up When Opening Safe
Mosque-adjacent Apartment in "Little Mogadishu" Minneapolis Blows Up 
In a shocking interview, Lance Armstrong, after years of denial, admits to Oprah Winfrey that he took illegal drugs in all seven of his Tour de France victories, as well as using a motorcycle for certain stages of the race and "occasionally" shooting opponents with poison-tipped darts. Also he played "a small role" in the JFK assassination.

...On the Obamacare front, the administration declares that the federal Web site has been significantly improved, although there are still occasional glitches, such as one that enables a Milwaukee woman seeking to compare dental plans to accidentally launch a tactical nuclear strike against Guatemala. But as Secretary of Blame Sebelius notes, "This kind of thing happens all the time with Orbitz."
Pop Culture For Me But Not For Thee
Former Seinfeld writer Dan O'Keefe took issue with Sen. Rand Paul's reference to the classic sitcom through a series of Festivus-themed tweets.

O'Keefe, interviewed on CNN, said, "When Rand Paul tries to seem relevant with 15-year-old pop cultural references, it reminds me of when Bob Hope used to dress up as the Fonz, but that's just me."
Why Is the Atlanta Braves a Racist Name but Not the AH-64 Apache or UH-60 Blackhawk?
A good question from Steven Den Beste. And one of the commenters explains part of the answer.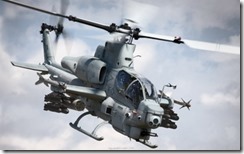 Reports are that two Australian snipers from D Coy 2 Cdo killed a Taliban leader with a Barrett .50 cal sniper rifle from 1.75 miles away. Officially it's unconfirmed since Australian Defence Forces won't discuss it on the record.
Two marksmen using Barrett M82A1 50 calibre rifles simultaneously fired. The bullets were six seconds in the air. One killed the Taliban commander. It is not known for certain which sniper fired the fatal shot.

While there have been no triumphant press releases, in the tight global Special Forces sniper community the shot is much discussed, because it seems certain to be a world record.

As the bullet yawed through the thin air on a windless morning, GPS aids measured the distance at 2815m. That amounts to 2 1/2 times the length of the Sydney Harbour Bridge. The targeted Taliban would not have heard the gunfire.

The previous world record achieved by British Corporal Craig Harrison occurred also in Helmand in November 2009. Firing from a distance of 2475m, Harrison killed two Taliban.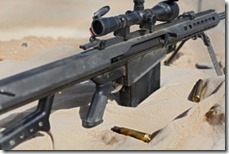 Things You Need To Know To Survive Combat
Lessons (re)learned by US and NATO soldiers since 9/11. This time there's an effort to document them so they don't have to be rediscovered once again if there's a long period of peace.
The list is long and often embarrassing. For example, in peacetime troops are taught to drive carefully, in order to avoid accidents. But in combat the safest form of driving is fast and, to peacetime sensibilities, reckless. Even if commanders seek to practice "combat driving" in peacetime they do so in the knowledge that after a few bad accidents orders will come down to not drive like that because it causes bad publicity.

...Along with learning how to drive like a madman, you have to practice hard so you can change tires like one as well. In combat you will often have to do this under fire, so you must learn to do it quickly. This does two things. First, you learn how long it takes, even when you are in a hurry. This can be a useful bit of information if you are under fire while changing the flat. Second, practicing it forces you to make sure the spare tire is in good shape, and can quickly be reached (along with any tools needed.)

Then you must learn how Mister Grenade can be your friend, even on the crowded streets of a city like Baghdad or Kandahar. If your vehicle has a glove compartment, re-label it as the "grenade compartment." Carry one smoke, one fragmentation and one tear gas grenade. If you're stuck in traffic and the situation outside it starting to look dicey, then drop a smoke grenade out the window and try to get moving. You MUST be moving if you drop the tear gas grenade, because you cannot drive through the tears. Most other drivers will give you a wide berth when they see the smoke or tear gas grenade go off. For those who keep coming, with evil intent, the fragmentation grenade may come in handy (it is good for getting at bad people hiding behind something.) Remember, when using grenades, do not touch the pin until the grenade is outside the window.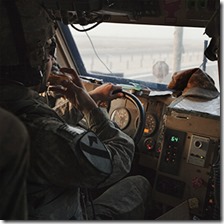 Why Physicists Are Desperate For Roman Lead
In about 50 AD, a ship set sail from Cadiz in Spain carrying cargo to Italy (probably to Rome). Having passed through the Straits of Gibraltar, the ship hugged the coastline, a course wholly different from the usual open-sea direct course that would normally be taken. The ship sank in 25 m (82 ft) of water not far off the coast of Villajoyosa, about 15 km (9 mi) NE of Alicante in Spain, after perhaps 500 km (300 mi) of sailing. Its cargo included hundreds of amphorae of garum (the Roman version of Worcestershire sauce) and about two thousand bars of lead each weighing about 33 kg (52 lb). When discovered in 2000, the remnants of the 36 m (120 ft) long ship were named the Bou Ferrer shipwreck.

The expense of examining such a wreck using proper archaeological techniques was considerable. When Ettore Fiorini, a nuclear physicist at the University of Milan-Bicocca, read about the find, he offered the National Archaeological Museum of Cagliari in Sardinia the financial support of the Italian National Institute for Nuclear Physics (INFN) in excavating the vessel and its cargo. In return, a portion of the antique lead (amounting to less than 15 percent, or about 9 metric tons) would be turned over to INFN for use in physics experiments. Archaeological support always being excruciatingly tight, Cagliari agreed to the bargain.

With regular lead available at about US$2,000 per metric ton, supporting a major archaeological operation might seem like a very expensive way to purchase lead. But therein lies the rest of the story.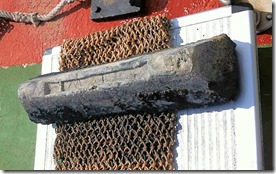 5 Romantic Comedy Gestures That Would Get You Slapped...With a Restraining Order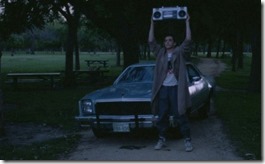 Teh Tweet!
Le AoSHQ groupe de Yahoo. Ooh la la!
Tonight's post brought to you by for reals this time: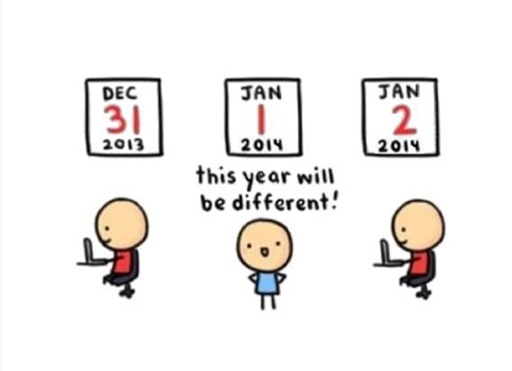 Notice: Posted by permission of AceCorp LLC. Please e-mail overnight open thread tips to maetenloch at gmail. Otherwise send tips to Ace. No bailment created by acceptance of this offer.

posted by Maetenloch at
09:31 PM
|
Access Comments