« Sun. Morning Open Before The Book Thread Thread [OregonMuse]
|
Main
|
Weekend Obamacare Roundup And Open Thread »
December 15, 2013
Sunday Morning Book Thread 12-15-2013: Rise of the Machines [OregonMuse]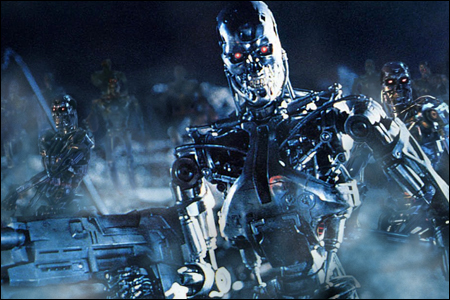 Good morning morons and moronettes and welcome to the award-winning AoSHQ's prestigious Sunday Morning Book Thread.

Get Ready For SkyNet
Well, here we go. From the sidebar earlier this week, we're supposedly on the verge of creating devices with human-level intelligence, and the implications, a new book by James Barrat claims, are not good. The progression from 'normal' human-level intelligence to artificial super intelligence will be lightning fast and impossible to stop.
Me, I'm skeptical. Keep in mind that Barrat is not an AI specialist, but rather a filmmaker whose work, according to his website, mainly focuses on Mideast archeology. I don't believe in exclusive professional "guilds" where outsiders are shut out completely, and that gifted amateurs can certainly contribute, but on the other hand, there is a tendency for the amateur, who may know just enough to be dangerous, to latch on to a theory and then cherry-pick evidence from the experts who are sympathetic and discount or explain away contrary evidence from those that aren't. I've seen this happen, among other places, in the flap over Y2K preparedness. So what you get is not science, but rather some form of ideology or belief masquerading as science, impervious to refutation, even theoretically.
I went to one of the links in the review article and learned that this issue is referred to as the "AI foom" debate, that is, if generally intelligent AIs could undergo a "foom" in which they very rapidly improve their own capabilities with little or no warning. For those interested in looking more into this, they even have an eBook of a foom debate by two AI experts, Robin Hanson and Eliezer Yudkowsky, free for downloading. You can get it in pdf, ePub or Mobi formats.


Sgt. Mom on Sale, This Week Only, Save 15%
She e-mails:
I usually do three or four Christmas sales events at this time of year, but this year one was cancelled and another absolutely wrecked by insanely cold weather. I am going to have a one-week long sale of print books through my own website, through the 19th in order to recoup some of what I might have earned.

It's 15% off, and a special deal for five of my print books at $50 - autographed, personal message if requested.
Here is the order page at her website.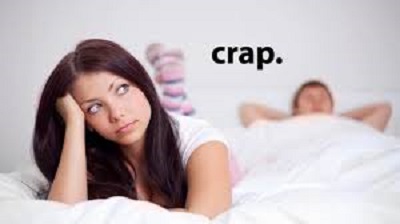 When Bad Sex Is Good Sex
OK, so the British magazine Literary Review gives out a prize every year to the novel with the worst sex scene. It was started in 1993 to "to draw attention to the crude, tasteless, often perfunctory use of redundant passages of sexual description in the modern novel, and to discourage it." This year the prize went to a book I had never heard of and have no interest in reading, so I'm not going to go into any detail about it. But what caught my eye was this:
Past winners include Tom Wolfe, Rachel Johnson, Giles Coren, AA Gill and Norman Mailer, and in 2008 John Updike was awarded a lifetime achievement prize.
The last bit about Updike is pretty funny, but... Tom Wolfe? Really? Wolfe wrote a bad sex scene? I Googled around a bit and sure enough, it turns out that Wolfe won the prize in 2004 for his novel I Am Charlotte Simmons
Wait a minute.
I read that book. I remember the sex scene they're talking about. The main character makes a poor decision and gives up her virginity to a worthless, entitled douchebag. She is left with nothing but loss. Yes, it's bad sex. Yes, it's spectacularly unerotic. But that's the whole point. Wolfe deliberately wrote it that way. It's not every erotic to be talked into doing something you really don't want to do with some scummy guy you really don't want to be with, for reasons that turn out to be more or less pointless. Charlotte Simmons' first experience with sex is one big negative, and I think the non-erotic deflowering scene communicates this very well.
There's a difference between trying to be sexy, and failing, and trying not to be sexy, and succeeding. I think the Literary Review unwisely conflated the two.
Another thing I learned here is that the rat bastard commie folksinger Woodie Guthrie wrote a book. It made the bad sex prize short list:
His book House of Earth, written in 1947, was published for the first time this year - with an introduction by the actor Johnny Depp, and a love scene lasting 30 pages that is literally a roll in the hay: "Back and forth, side to side, they moved on their bed on the hay. Back and forth, side to side, they moved their hips, their feet, their legs, their whole bodies. Their arms tied into knots like vines climbing trees, and the trees moved and swayed, and there was a time and a rhythm to the blend of the movement."
Yeah, that's pretty bad. If the movie Plan 9 From Outer Space had a sex scene, it would probably look something like that.
Book Bleg Results
Thank you to 'Nash Rambler' and the other morons who identified my book bleg as Anything Can Happen by George and Helen Waite Papashvily, first published in 1945. Commenter 'Alifa' describes it as "a wonderful immigration-to-America story; it has both humor and sadness." I gotta get me a copy. The title sounds like an earlier version of the comedian Yakov Smirnoff's signature exclamation 'What a country!'

Books For Morons
One of the fans of the book thread e-mailed me this week and wants me to mention that her husband, who has won Emmy and Peabody awards for his writing on cartoons such as Animaniacs, Pinky & the Brain, and Freakazoid, has written a funny little story, Jury Doody available on Kindle for 99 cents.

___________
So that's all for this week. As always, book thread tips, suggestions, rumors, threats, and insults may be sent to OregonMuse, Proprietor, AoSHQ Book Thread, at aoshqbookthread, followed by the 'at' sign, and then 'G' mail, and then dot cee oh emm.
What have you all been reading this week? Hopefully something good, because, as I keep saying, life is too short to be reading lousy books.


posted by Open Blogger at
11:00 AM
|
Access Comments