« Obama: Hey America, Suck My Dick
|
Main
|
Top Headline Comments 12-4-13 »
December 03, 2013
Overnight Open Thread (12-3-2013)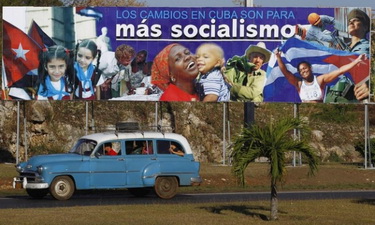 In which Michael Totten journeys to Cuba to see first-hand what it's like. Read the whole thing.
What struck me most while walking around Havana for the first time is how dead and quiet it is. This was unexpected, though in hindsight I should have known. Where has communism ever been lively?

...But Havana's establishments are not closed. There just aren't very many of them. You cannot go shopping. There's nothing to buy. If you had millions of dollars, you would not be able to spend it. The city would be horrifying if were in a cold climate with dismal architecture like much of the former Soviet Union, but it didn't strike me as horrifying. It's just static. And vaguely post-apocalyptic.
Next to the front door of one CDR office I saw the image of a faceless man wielding a sword above the words "Always in combat."

Always in combat against whom, you might ask?

The neighbors.

"The surveillance and denunciation system is so rigorous," Fontaine writes, "that family intimacy is almost nonexistent."

Family intimacy is almost nonexistent.

Aside from the slave labor camps and the staggering body counts, I can think of no more devastating an indictment of totalitarian government than that sentence. Something broke inside me when I read it.

I certainly wasn't intimate with anybody in Cuba-and I don't mean physically any more than Fontaine did. I had to lie by omission every minute of every hour of every day just like the Cubans. A person could get used to this sort of thing, I suppose, but that does not make it less alienating. That's the counterintuitive thing about totalitarian systems. They herd people into Borg-like collectives, yet every individual is savagely atomized.

I never felt so alone in my life.
In which Aaron Worthing lays out the evidence that Obama is not only anti-white but is in fact racist against everyone who isn't black.
Next up we have the sermon by Reverend Wright, where he says:

"It is this world, a world where cruise ships throw away more food in a day than most residents of Port-au-Prince see in a year, where white folks' greed runs a world in need, apartheid in one hemisphere, apathy in another hemisphere.That's the world! On which hope sits!"

(emphasis added.)  As though the only greedy people in the world are white.  But Aaron-you might protest-how do you know Obama even heard this sermon?

Well, because it was quoted in Obama's first book, "Dreams of My Father," and the title of this sermon, "The Audacity of Hope," became the title of Obama's second book.  (Source.)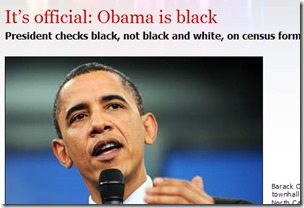 While the restaurant continues its 'investigation'. Oh and you'll shocked to find out that she has an other than honorable discharge from the Marine Corps for not attending drills.
When you're George Bush and increase AIDS aid to Africa, you're reviled; when you're Hillary Clinton and you decrease AIDS aid to Africa, you get a reward from the AIDS Foundation.  It's not what you do, it's whether there's an "R" or a "D" after your name.
California: Hey Let's Give Free Green Cars to the Poor
Well the rich are already getting subsidies to buy their green cars. And what's a few more billion before the music finally stops?
A new bill would up the minimum voucher to $2,500, and does not cap the upper limit for such vouchers. The CARB has even implied that it could sponsor the full purchase of an $18,000 for families of three looking to pick up a hybrid. Stanley Young, spokesman for the Air Resources Board, said that California should "make sure low-income people can also get into these clean vehicles."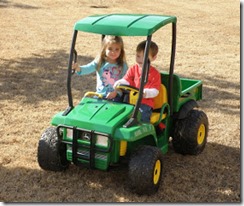 When Shrugs Are Banned, Only Outlaws Will Shrug Their Shoulders
And without shrugs, rolling eyes, deep sighs and finger-pointing many teens will be rendered legally mute.
Le Shock: Male and Female Brains Are Different
But but but what about all that crap about gender just being a social construct that only people with graduate degrees believe? Oh right.
That Goat is a Goddamned Liar!!!!
A man found guilty of having sex with a goat has been jailed for ten years after facing his victim in court.

Katana Kitsao Gona, 28, last week admitted sexually abusing the animal in the Kenyan town of Malindi.

The female goat watched quietly in the corner of the court room as her attacker was jailed for bestiality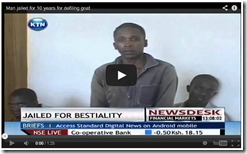 The AoSHQ group. Yeah.
Teh Tweet!
Tonight's post brought to you by so many consumer choices: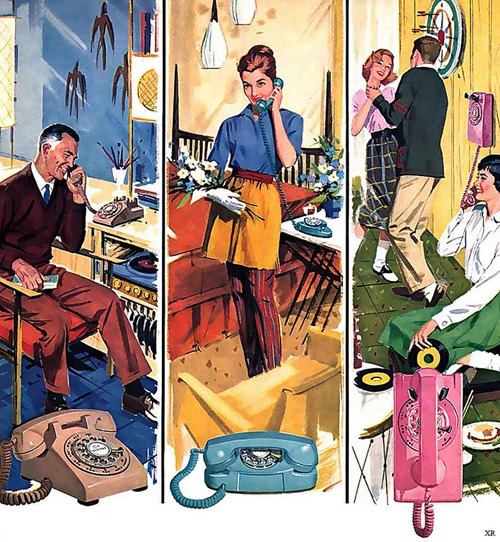 Because we're the phone company and we don't have to care.
Notice: Posted by permission of AceCorp LLC. Please e-mail overnight open thread tips to maetenloch at gmail. Otherwise send tips to Ace.

posted by Maetenloch at
10:44 PM
|
Access Comments