« NFL Night Game / Open Thread
|
Main
|
Top Headline Comments 9-23-13 »
September 22, 2013
Overnight Open Thread (9-22-2013)
Because being liberal means that every aspect of life - no matter how mundane, human and apolitical - must be about politics, judging and feeling superior. And yet remaining oblivious to this very aspect of themselves.
Here Jonathon Last calls out a a particularly egregious example of this:
When you live in Washington, one of the things that's supposed to happen is that, by bumping around casually with folks from the other side you learn to empathize with them and come to understand that they put their pants on one leg at a time, too.

So here's a Tweet from a guy who just met Don Rumsfeld: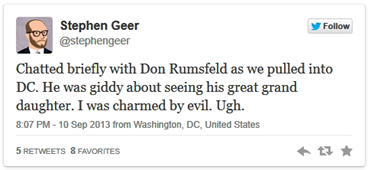 "Evil"? I'm sorry. Are you fucking kidding?

...You know who's evil? Mohammad Atta was evil. And I wouldn't make such a big deal over Geer not being able to make moral distinctions between Donald Rumsfeld and Mohammad Atta, except that he tweeted this on, you know, the fucking anniversary of September 11.

Twelve years before Donald Rumsfeld had the pleasure of meeting Stephen Geer, he spent his morning helping to carry wounded colleagues out of the burning Pentagon.
"Forgetfulness occurs when those who have been long inured to civilized order can no longer remember a time in which they had to wonder whether their crops would grow to maturity without being stolen or their children sold into slavery by a victorious foe.

"They forget that in time of danger, in the face of the Enemy, they must trust and confide in each other, or perish.

"They forget, in short, that there has ever been a category of human experience called the Enemy. And that, before 9/11, was what had happened to us. The very concept of the Enemy had been banished from our moral and political vocabulary. An enemy was just a friend we hadn't done enough for - yet. Or perhaps there had been a misunderstanding, or an oversight on our part - something that we could correct. And this means that that our first task is that we must try to grasp what the concept of the Enemy really means.

"The Enemy is someone who is willing to die in order to kill you. And while it is true that the Enemy always hates us for a reason - it is his reason, and not ours."

   -- Lee Harris in Civilization and Its Enemies
Lee Stranahan: How Liberal Altruism Ruined a Public Park
The short version is that a charity, Love Wins Ministry, has been feeding the homeless in a Raleigh, NC park for a few years and during that time the homeless have turned the park into a hell-hole that decent people avoid. They city got tired of this and finally threatened to to arrest the charity workers if they didn't find an alternate hand-out location.
There's nothing wrong with charity, of course. The problem that the liberals like Think Progress refuse to even acknowledge, however, is the impact that using a public space to feed homeless people has on the rest of the community. It's an issue facing cities across the country, where short sighted 'social justice' policies have created blight and danger.

The group Love Wins Ministries has, in fact, been proving free food for the homeless at Moore Park for six years. That means there's a small group of people-many of whom have substance abuse issues-who have been taking advantage of free food given out in a public park for years.

The consequences aren't hard to imagine but thanks to sites like TripAdvisor.com, we don't need to guess how using Moore Park as a public soup-kitchen has worked out in practice; review after review of the place tell the grim story.
Couldn't they find another alternate spot that wouldn't cause the same issues? Well they could but apparently this is about making a fuck-you point to the city:
We appreciate all the ways you have written in to suggest that we could subvert the system, but to do that only admits to the City of Raleigh that its argument is legitimate. We maintain that we have done nothing wrong.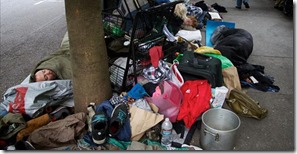 Obama: The NRA and You Gun Nuts Are Causing Gun Violence
We fought a good fight earlier this year, but we came up short, and that means we've got to get back up and go back at it. As long as there are those who make it as easy as possible for dangerous people to get their hands on guns then we've got to work as hard as possible for the sake of our children . . . to do more work to make it harder.
A Rebuttal - Ann Coulter: Why Won't Liberals Deal with the Crazy?
There's been another mass shooting by a crazy person, and liberals still refuse to consider institutionalizing the dangerous mentally ill.

...But Alexis couldn't be institutionalized because the left has officially certified the mentally ill as "victims," and once you're a victim, all that matters is that you not be "stigmatized."

But here's the problem: Coddling the mentally ill isn't even helping the mentally ill. Ask the sisters of crazy homeless woman "Billie Boggs" how grateful they were to the ACLU for keeping Boggs living on the streets of New York City. Ask the parents of Aaron Alexis, James Holmes (Aurora, Colo., movie theater shooter), Jared Loughner (Tucson, Ariz., mall shooter) or Seung-Hui Cho (Virginia Tech shooter) how happy they are that their sons weren't institutionalized.

Tellingly, throughout the last three decades, the overall homicide rate has been in free fall, thanks to Republican crime policies, from 10 per 100,000 in 1980 to 4 per 100,00 today. (You might even call them "common sense" crime policies.) But the number of mass shootings has skyrocketed from 4 per year, between 1900 and 1970, to 29 per year since then.

Something seems to have gone horribly wrong right around 1970. What could it be? Was it the introduction of bell-bottoms?

That date happens to correlate precisely with when the country began throwing the mentally ill out of institutions in 1969. Your memory of there not being as many mass murders a few decades ago is correct. Your memory of there not being as many homeless people a few decades ago is also correct.
Also Gun-Hating KU Professor and Former Dean Wishes Death on NRA Members' Children
Remember they're more caring and empathetic than you hateful right-winger types. Also can you guess his department without checking?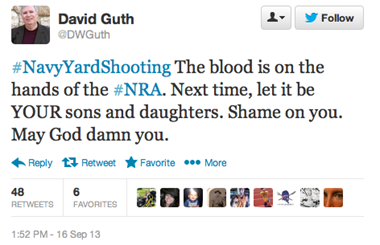 And KU gives him a paid time-out along with hints that he may have mental issues.
She may be fading out of popular culture these days but in her time she was a force who was far more talented that she's remembered for. She wrote most of her most famous lines and didn't even start acting until she was almost 40. Much of Madonna's career is really just an update of what West already did.
Years before Madonna made waves with her erotic coffee table conversation piece "Sex", West wrote, produced and starred in a 1926 play by the same name. It marked her debut on Broadway and ran for nearly 400 performances before the New York City Police department raided the theater and arrested her for "corrupting the morals of youth." She was sentenced to 10 days in jail, and enjoyed meals with the warden and his wife. She must have made a good impression, because she was released after serving 8 days due to good behavior. The scandal didn't hurt West's career at all, and raised her profile.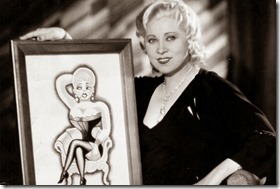 NASA is Running Out of Plutonium
PU-238 (which isn't the more fun nuke-you-from-orbit PU-239 type) is practically the perfect fuel for long-term space probes. The Russians promised to keep making it for us twenty years ago but haven't been able to deliver and that's a problem.
The country's scientific stockpile has dwindled to around 36 pounds. To put that in perspective, the battery that powers NASA's Curiosity rover, which is currently studying the surface of Mars, contains roughly 10 pounds of plutonium, and what's left has already been spoken for and then some. The implications for space exploration are dire: No more plutonium-238 means not exploring perhaps 99 percent of the solar system. In effect, much of NASA's $1.5 billion-a-year (and shrinking) planetary science program is running out of time. The nuclear crisis is so bad that affected researchers know it simply as "The Problem."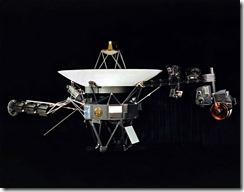 Sometimes imagination and taxidermy don't really mix.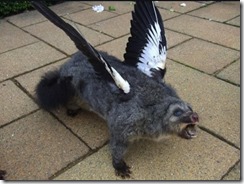 Detroit Fans Are Getting Screwed
As well as Cowboys fans.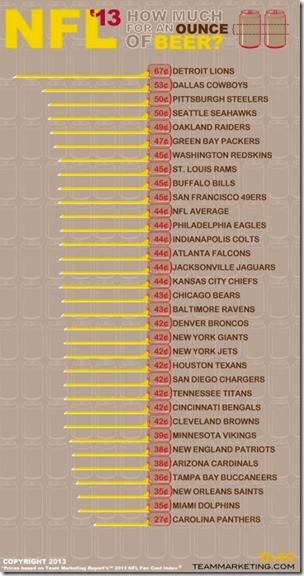 Weekly AoSHQ Commenter Standings
Top 10 commenters:
1 [399 comments] 'Jones in CO' [55.89 posts/day]
2 [363 comments] 'Boss Moss former editor of the Harvard Law Review'
3 [337 comments] 'Lincolntf'
4 [296 comments] 'Vic'
5 [295 comments] 'Niedermeyer's Dead Horse'
6 [281 comments] 'BCochran1981 - Credible Hulk'
7 [280 comments] 'cthulhu'
8 [268 comments] 'Mike Hammer'
9 [267 comments] 'EC'
10 [266 comments] 'tasker'
Top 10 sockpuppeteers:
1 [56 names] 'The Political Hat' [7.84 unique names/day]
2 [51 names] 'phreshone'
3 [44 names] 'kbdabear'
4 [34 names] 'Cicero (@cicero)'
5 [33 names] 'adams moe town porn'
6 [30 names] 'Schr?dinger's cat </i>'
7 [28 names] 'Guy Mohawk'
8 [28 names] 'mindful webworker - tip the waitress means cash you jerk'
9 [25 names] 'Boss Moss former editor of the Harvard Law Review'
10 [25 names] 'bonhomme'
The group. Yeah.
Where it's at - the Twitter
Tonight's post brought to you by Vice: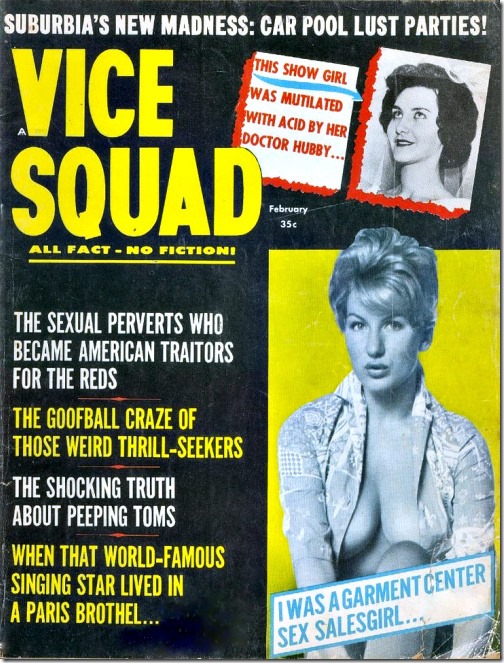 Notice: Posted by permission of AceCorp LLC. Please e-mail overnight open thread tips to maetenloch at gmail. Otherwise send tips to Ace.

posted by Maetenloch at
10:00 PM
|
Access Comments