« Gun Thread (9-8-2013)
|
Main
|
NFL In Full Swing »
September 08, 2013
Sunday Morning Book Thread 09-08-2013: Moar Fall! [OregonMuse]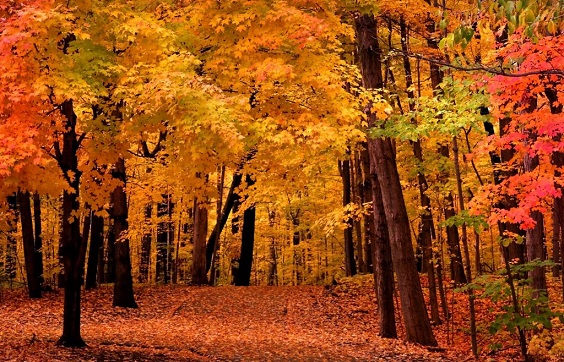 Hidden somewhere in this beautiful autumn foliage are the last remaining shreds of ace's dignity and self-respect. Can you help him find them?
Kaboom!
Good morning morons and moronettes and welcome to AoSHQ's stately and prestigious Sunday Morning Book Thread.
Comment on Comments
Those of you who are able to post comments without difficulty can skip this section.
OK, so The Landlord showed up in last week's book thread to razz me about autumn being a downer, which led to an e-mail exchange wherein I took the opportunity to complain to him about not being able to post comments. Ace suggested I might be able to get around Pixy's strict anti-spam measures by using one of the anonymous proxy services such as Anonymouse that are freely available.
D'oh! Why didn't I think of that?
So I tried Anonymouse and... it didn't work. I posted a test comment and got Pixy's 'this IP address has been banned' message. So I tried HideMyAss.com and... it also failed. Cute logo, though. My comment never appeared, which is what happens when I don't use any anonymizing proxy. So I thought, oh crap, maybe this isn't going to work after all. But I persisted and experimented with a number of the other proxies, and found that some work, some don't, some are flaky, and some only work sometimes.
So for those of you, like me, whose comments simply never show up no matter what you do, and you don't see the 'banned' message (I'm looking at you, Tammy al-Thor!), there is hope. However, I'm not going to tell you which sites I found that seem to work because (a) they may not work for you and (b) I don't want to make it easy for any spammers who may happen to be eavesdropping. So you'll have to conduct your own experiments.
Start out by going to a site that maintains a list of free proxy services. I used Proxy4Free.com, but there are a number of others. Then pick one out at random and try it. If it doesn't work, try another. Build up a list of working proxies, and bookmark them. That way if one suddenly starts to fail, you have a backup plan.
Why would it suddenly fail, you ask? Well, I don't know, but some of them are sporadic and inconsistent. A number of them will suddenly start complaining that an AoSHQ comment thread (for example 'http://minx.cc/?post=343088') has an invalid URL. But if you close the browser and then reopen it, it will sometimes start to work again. Or, it will work the first couple of times, then it will decide you're banned, kind of like in those ST:TNG episodes where they'd have to fight the Borg, and in the beginning Worf and Riker could shoot them with their hand phasers and they'd go down, but then a new batch would show up, and they'd all have these little adapto-shields that could stop the phasers, and so w. and r. and the other redshirts have to beat feet. Sometimes the anon. proxies are like that. And as I said, I don't know why, but sometimes you can get around failures by doing a page reload, or just closing the browser and reopening it.
But there's one other failure mode, more sneaky than the others, that you have to watch out for. You'll see your comment post to the thread, just like normal, and everything looks fine, but then after a couple of screen refreshes, poof, it's gone, like it was never there. When I first saw this happen, I thought ace was goofing with me, since he knew I was experimenting with proxies, but now it appears to me that Pixy has put in some after-the-fact, one-last-time comment checking and whatever I post fails this final test, so it gets poofed. You need to do a few screen refreshes after you post your comment to make sure it stays put. You should be OK if it's still there after approx. 2-3 minutes.
So using this experimental method, I've been able to compile a small list of usable free proxies, and so happy happy joy joy, I've been able to post comments for the first time in months. Hopefully, those of you in the same boat can make this work, too.
-...-
And speaking of Tammy al-Thor, she sent me a link to an article about the high cost of e-books lent out by public libraries. The numbers tell the story: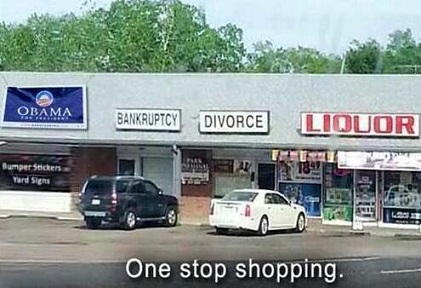 Ziel said the number of e-books checked out in the Gail Borden district through the end of June 2013 was up by 51 percent over the same time last year. During the fiscal year that ran from July 2012 through June 2013, roughly 31,780 e-books were checked out, she said.

"E-books are still a small portion of our overall circulation, but it's clear those numbers are going to keep going up," she said.
As the popularity of e-books continues to grow, the old-line publishing houses would do well to get out in front of the curve.

Rush To Publish
Rush Limbaugh, the king of conservative talk show hosts, has written another book. Rush Revere and the Brave Pilgrims: Time-Travel Adventures with Exceptional Americans is due to be released on October 29th.
It's a history book aimed at kids aged 10-13. Rush said he wanted to make history fun and exciting for kids to learn. So
...he created the character of a fearless middle-school history teacher named Rush Revere, who travels back in time and experiences American history as it happens, in adventures with exceptional Americans. In this book, he is transported back to the deck of the Mayflower.
Let Rush describe it:
The book is a way of teaching what isn't being taught. We live in an amazing free country, founded by people with unwavering spirit and determination to triumph, regardless of the hardships and obstacles they faced. Obama, recently said exceptional Americans are few and far between. Quite the opposite. Starting from the early days of people like William Bradford, this country is made up of exceptional people -- and rags-to-riches stories -- that made it with hard work, determination, a little luck, and God's grace.
This sounds like something that could turn into a series of books, not just one. Honestly, I would like to see this happen. How the liberals would howl. They must already be howling. Amazon lists Rush Revere as their number one best seller. And the audio version is at #4.

On My Bookshelf
I've been succumbing to unseemly bouts of nerd lust this week with Exploding the Phone: The Untold Story of the Teenagers and Outlaws who Hacked Ma Bell. Actually, the adjective "untold" in the title is a bit of a misnomer, as a lot of this history is well-known, but it's nice to have it all in one package. It's amazing to me that the technical information the phreaks used to manipulate the complex telephone switching systems was not locked up in some secret vault that they had to break into and steal, but rather, it was right there out in the open, accessible to anyone. If you read the right technical journals or went to the right library, there it was, right there in front of you, like your parents left for the weekend but left the key to the booze cabinet on the kitchen counter.
I think we're fortunate that the Soviets didn't notice this glaring, wide open door and make use of it. Remember that most of this history took place during the Cold War, and who knows what sort of mischief the KGB could've caused with it.

Books For Morons
I didn't receive any book recommendations or requests for new author plugs this week, which is unusual, so I'll just pick one from a previous thread.
Semi-frequent moron commenter 'The Regular Guy' has come out with his first novel. It's available both in paperback and on Kindle. Here is how Amazon describes it:
It is the winter of 1939. The Nazis and Soviets have invaded, conquered and partitioned Poland. Ed Rybowski, 21 year-old, Brooklyn-born Polish-American Jew, is wracked with guilt as he studies, safely, at Princeton among the wealthy sons of the American elite. To take his mind off the looming war, his only friend, Billy Randolph, the radical son of Virginia's junior Senator, takes "Saint Ed" on a road trip, first to Manhattan and Harlem night spots, then to Mad River, Vermont for skiing. Along the way, Rybowski discovers the dark secrets of his father's past concealed in a box of letters stolen from his mother's New York apartment, and Randolph reveals his own dark secret that could threaten his family's political dynasty.

-...-
So that's all for this week. As always, book thread tips, suggestions, rumors, threats, and insults may be sent to OregonMuse, Proprietor, AoSHQ Book Thread, at YOURPANTSaoshqbookthread, followed by the 'at' sign, and then 'G' mail, and then dot cee oh emm. But don't forget to remove YOURPANTS, otherwise I won't get your e-mail.
What have you all been reading this week? Hopefully something good, because, as I keep saying, life is too short to be reading lousy books.


posted by Open Blogger at
11:30 AM
|
Access Comments