« Spaced-Out Challenge: Guide to the 2013 Perseid Meteor Shower
|
Main
|
Top Headline Comments 8-5-13 »
August 04, 2013
Overnight Open Thread (8-4-2013)
"The bottom line is we're not broke, there's plenty of money, it's just the government doesn't have it,"

"The government has a right, the government and the people of the United States have a right to run the programs of the United States. Health, welfare, housing - all these things."

   -- Rep. Keith Ellison (D-MN)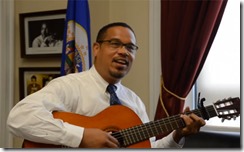 "If fewer civilians carried weapons, police might be less trigger happy."

  -- David Frum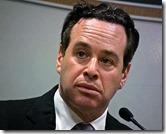 "Thank God I was not on the property at the time of this attempted break in. I am an avid hunter and marksman and I will not hesitate to shoot anyone who has myself or family in fear for our lives. I take the invasion of my personal space very seriously regardless of who you are."

  - Kid Rock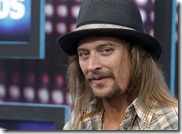 She may have been the first woman reporter in the DC press corps but she was also a Jew-hating, hack of a reporter. And a fairly nasty person.
Still, as time went by, the awards poured in as Thomas became a Washington institution, with cameos in Hollywood movies and even The Simpsons. But the "odd thing about her awards and citations," Chait noted, "is that they almost never mention any specific contributions she has made to journalism save for being female and, well, old."

Or as journalist Andrew Ferguson once put it, "Everybody admires Helen, though nobody can tell you why."

The best answer I can come up with: She had a long tradition of existence.
I'm with Jonah on this one - Hillary has never been a great politician, given a moving  speech, or had a compelling message. Pretty much her only qualifications are 1) that she's married to Bill Clinton and 2) hated by the Right.
Plus she's been on the public stage for over 20 years already which makes her fairly stale by historical presidential candidate standards.
Quick: Can you think of a single truly interesting thing Hillary Clinton has ever said?

...The simple fact, by my lights at least, is that Hillary Clinton is not a compelling personality in her own right. Even Bill Clinton's harshest critics have to concede that he was a masterful politician, a jazz impresario mixing deep insights, policy minutiae, and folksy cornpone peppered with compelling half-truths and daring outright lies. Barack Obama isn't nearly as gifted as Bill was on the stump or in the backrooms, but the man has political talent. Hillary's a very solid policy wonk, but the only thing that makes her a rock star is that people keep calling her one.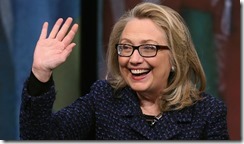 Tawana Brawley Finally Starts Paying For Her Lies
Steven Pagones tracked her down in Virginia and had her wages garnished.
Twenty-five years after accusing an innocent man of rape, Tawana Brawley is finally paying for her lies.

Last week, 10 checks totaling $3,764.61 were delivered to ex-prosecutor Steven Pagones - the first payments Brawley has made since a court determined in 1998 that she defamed him with her vicious hoax.

A Virginia court this year ordered the money garnisheed from six months of Brawley's wages as a nurse there.

She still owes Pagones $431,000 in damages. And she remains defiantly unapologetic.

"It's a long time coming," said Pagones, 52, who to this day is more interested in extracting a confession from Brawley than cash.

"Every week, she'll think of me," he told The Post. "And every week, she can think about how she has a way out - she can simply tell the truth."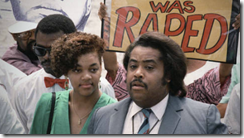 But instead of cutting off their breasts members of the German ceremonial Guard Battalions seem to be growing moobs. And doctors think they know why:
They set out "to investigate the increased incidence of left-sided gynecomastia in members of the German Ministry of Defense Guard Battalion who perform ceremonial duties in Berlin . A possible explanation is the mechanical impact of the carbine against the left side of the body during the drills that these soldiers regularly perform as part of their ceremonial duties".

Seventy-five percent of the gynecomastiacal Guard Battalion chest-slappers had an enlarged left - only the left, not the right - breast.

The other patients - the non-chest-slappers - as a group showed neither sinister nor dexter breastedness. One third of them did have an enlarged left breast only. But another third of them had only a big right breast. The third third had a big pair.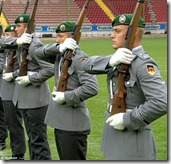 Eight People Who Were Banned From Baseball
For pretty much bullshit reasons. Including Mickey Mantle and Willie Mays.
Following their careers, Mantle and Mays spent some of their time working as goodwill ambassadors for casinos in Atlantic City. They weren't working for MLB at the time, and it's not like they were pit bosses, either. The two would show up to greet casino patrons, sign autographs, play in golf tournaments, and do other little appearances to raise their casinos' profiles. In Mays' case, his services contract with the casino actually forbid him from doing any gambling himself, so the whole thing seemed harmless enough.

Commissioner Bowie Kuhn wasn't having any of it, though. He felt that baseball legends shouldn't be hanging around casinos, so he banned both men from working for baseball teams in any capacity. Cooler heads eventually prevailed, and Kuhn's successor, Peter Uberroth, overturned the bans.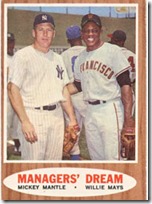 Man Attempts to Woo Women Via the PowerPoint Method
A highly eligible single guy now known as the "the Mad Bachelor of Australia" hands out a 99-page manual to all women before their first date with him in which he lays out his like/dislikes, preferences, plans for the relationship, as well as pertinent details like the taste of his semen, the six stages of his orgasms, and when you'll be allowed to meet his family.
Meh I've read HR policy manuals that were sexier than this. So I'm guessing this is a case of a full-on Asperger's persuing his dream to be a Playa.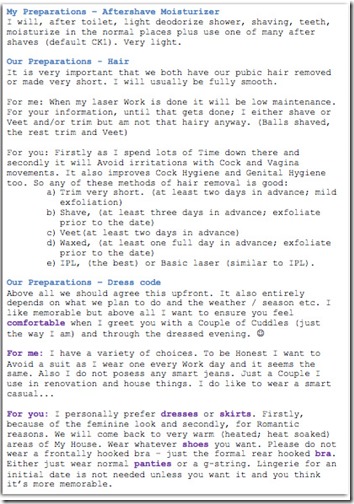 Weekly AoSHQ Commenter Standings
Top 10 commenters:
1 [591 comments] 'Anna Puma (+SmuD)' [82.91 posts/day]
2 [414 comments] 'EC'
3 [410 comments] 'MWR, Proud Tea(rrorist) Party Assault Hobbit </s></i></b></u>
4 [353 comments] 'Oldsailors Poet  Palin/Bolton 2016'
5 [350 comments] 'Jane D'oh'
6 [350 comments] 'J.J. Sefton'
7 [310 comments] 'willow'
8 [309 comments] 'rickb223'
9 [308 comments] 'BCochran1981 - Credible Hulk'
10 [306 comments] 'FenelonSpoke'
Top 10 sockpuppeteers:
1 [79 names] 'The Political Hat' [11.08 unique names/day]
2 [69 names] 'phreshone'
3 [62 names] 'Adam'
4 [46 names] 'Cicero (@cicero)'
5 [44 names] 'steveegg'
6 [43 names] 'Doctor Fish'
7 [34 names] 'logprof'
8 [33 names] 'andycanuck'
9 [31 names] 'what dead horse?'
10 [27 names] 'pep'
The group. Yeah.
Where it's at - the Twitter
Tonight's post brought to you by wardrobe malfunctions: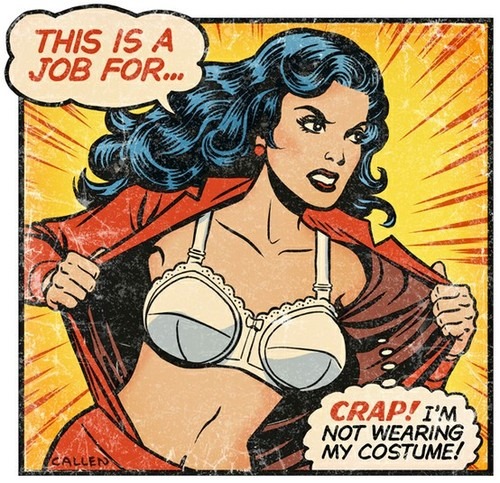 Notice: Posted by permission of AceCorp LLC. Please e-mail overnight open thread tips to maetenloch at gmail. Otherwise send tips to Ace.

posted by Maetenloch at
09:24 PM
|
Access Comments