« Headshaking News: TV Station Reports the "Confirmed" Names of Pilots in Asiana Crash, Then Lists Series of Joke Asian Names
Update: The Intern Did It
|
Main
|
Saturday Morning Open Thread »
July 12, 2013
Overnight Open Thread (12Jul13)
Confirmed. USA general knowledge is changing, and not for the better. I would love to see the questions pertaining to government and the Constitution.

Some things have been forgotten, however. That Antarctica is the largest desert on Earth (it is) was #50 on the 1980 knowledge charts. Now it's down to #249. That Franklin discovered lightning to be a form of electricity, and that Paris is the capital of France, have also slipped down the list.

The wrong answers were also quite fun. 30% of people thought Baghdad was the capital of Afghanistan (wonder why?), while 21% believed Budapest to be the capital of India (maybe they thought 'Buddhist'?). 12% thought Mount Everest was in the Appalachians.

11% thought dynamite is called dynamite because it was invented by a Mr Dynamite, and my favourite, 7% said that the layer of fat that whales have is called "flubber".
Military Sexual Assault
You know, for all the hype in coverage of military sexual assaults, you'd think the MSM, and their politician masters, would be as breathless in their coverage of college campus sexual assault issues. The U.S. military actually looks pretty good compared to, say, college. Oh wait, it's a Democrat voting bloc. Nope, they won't say anything close to what they've said about the military.

It's also useful to examine sexual assault rates in another kind of institution populated mainly by 17- to 24-year-olds: the civilian university. Here again, direct comparisons are impossible due to variations in the available studies, but the evidence again suggests that sexual assault rates in the military are, if anything, lower than in similar civilian settings. One major study published by the Justice Department in 2000 found that 3.5 percent of college women reported a rape or attempted rape, while an additional 15.5 percent of college women reported that they had been "sexually victimized" in some other way during the academic year in which they were surveyed. Of these "non-rape" sexual victimizations, 7.7 percent involved physical force. Another 2007 Justice Department study found that "13.7 percent of undergraduate women had been victims of at least one completed sexual assault since entering college."

College women also appear to be even less likely than women in the military to report incidents of sexual assault to the authorities. Again, the caveat here is that the available studies looked at different time periods. But while 33 percent of female servicemembers who said they had experienced "unwanted sexual contact" in 2012 said they reported the assaults to military authorities, the Justice Department's 2000 study of sexual assaults on college campuses found that only 5 percent of victims reported the incidents to college or law enforcement authorities. As with military women, the college women who did not report their experiences cited concerns about confidentiality, not being taken seriously, or being treated with hostility by the police.
So I'd like to hear from all those folks that said they wouldn't allow their daughters to join the military due to the sexaul assault issues and ask them if they are OK with sending their daughters to college.
1959 Chevrolet Bel Air vs. 2009 Chevrolet Malibu crash test

Fappin' On Duty
Wow. Pretty ballsy move. NJ Transit bus driver accused of lewd act while driving. This comment by a passenger is early contender for quote of the year.

Metz continued, "Now you can see he reaches for a handiwipe to address the situation."
Cell Phone Taxes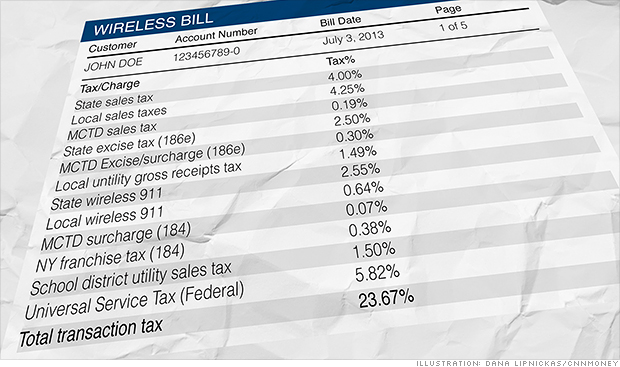 I'm sure the Obamaphone users don't care. The hidden 17% tax: Your cell phone bill. See that universal service tax? That's your contribution to the Obamaphone program. You know, the program where ObamaPhone dealers are OK with people trading them in for drugs and cash.
Preferred Gender Pronouns
It would be easier to just change your fucking name to fit your preferred gender identity I would think. Preferred gender pronouns and yes, it is obnoxious.
I'll Be Damned
h/t
Sequestration Impact
Ugh. SECDEF is scarin' folks again. Freeze possible on all promotions, recruiting, PCS moves. They're going about this wrong but hey, I'm not in charge.
Metal Cello
Tina Guo. Wow.

Nudist or Sex Offender?
Nudists are criminalized just for getting naked (NSFW). Well of course you will be when you are naked in a no-naked zone in front of little kids. Get your own damn trail. And get off my lawn. How long until they sue Disney for a naked section there?
Dog Video
I want this dog.

Tonight's ONT brought to you by:
Notice: Posted by permission of AceCorp LLC. Please e-mail overnight open thread tips to maet or CDR M. Otherwise send tips to Ace.

posted by CDR M at
09:59 PM
|
Access Comments