« Executive Summary: 4+ Years of President Barack Obama
|
Main
|
Some light ScandalGate™(1) diversion [Purp] »
May 14, 2013
Overnight Open Thread (5-14-2013) – Legally It's Still an ONT Edition
Because I'm really tired and on the edge of getting sick.
I blame George Bush, society, and the French. But common Chinese farming practices probably also played a role.
On Mondays, Wednesdays and Fridays it was Court Hand and Summulae Logicales, while the rest of the week it was the Organon, Repetition and Astrology. The governess was always getting muddled with her astrolabe, and when she got specially muddled she would take it out of the Wart by rapping his knuckles. She did not rap Kay's knuckles, because when Kay grew older he would be Sir Kay, the master of the estate. The Wart was called the Wart because it more or less rhymed with Art, which was short for his real name. Kay had given him the nickname. Kay was not called anything but Kay, as he was too dignified to have a nickname and would have flown into a passion if anybody had tried to give him one. The governess had red hair and some mysterious wound from which she derived a lot of prestige by showing it to all the women of the castle, behind closed doors. It was believed to be where she sat down, and to have been caused by sitting on some armour at a picnic by mistake. Eventually she offered to show it to Sir Ector, who was Kay's father, had hysterics and was sent away. They found out afterwards that she had been in a lunatic hospital for three years.

In the afternoons the programme was: Mondays and Fridays, tilting and horsemanship; Tuesdays, hawking; Wednesdays, fencing; Thursdays, archery; Saturdays, the theory of chivalry, with the proper measures to be blown on all occasions, terminology of the chase and hunting etiquette. If you did the wrong thing at the mort or the undoing, for instance, you were bent over the body of the dead beast and smacked with the flat side of a sword. This was called being bladed. It was horseplay, a sort of joke like being shaved when crossing the line. Kay was not bladed, although he often went wrong.

When they had got rid of the governess, Sir Ector said; "After all, damn it all, we can't have the boys runnin' about all day like hooligans-after all, damn it all? Ought to be havin' a first-rate eddication, at their age. When I was their age I was doin' all this Latin and stuff at five o'clock every mornin'. Happiest time of me life. Pass the port."
Read the rest here.
Think of the ONT as AoSHQ version of the DEW line.
Interesting that the Polish see Germany as both the most and least trustworthy country. And that the French see themselves as the most arrogant country in Europe and the least arrogant.
Before he became the current acting IRS commissioner, Steven Miller was investigating anti-Clinton groups in the late 90's.
Steven T. Miller, the acting IRS commissioner who managed the division that has admitted targeting anti-Obama Tea Party groups, was one of several agents who investigated anti-Clinton organizations including Judicial Watch during that Democrat's administration, according to court documents and interviews.

Miller, who headed the IRS Services and Enforcement Division from 2009 until the end of last year, is named in court documents as part of a trio of Internal Revenue Service officials who allegedly characterized the 1998-2001 investigation of Judicial Watch as politically motivated.

According to court papers, one agent in the case reportedly told the legal watchdog group, "What do you expect when you sue the president?"
Oh and even the New York Times was cheering on the IRS's targeting of conservative groups back in 2012. And the chairman of the NAACP is still totally down with targeting the 'admittedly racist' Tea Party.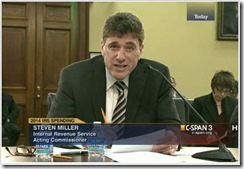 Just A Few of the Crazy Things the IRS Asked Conservative Groups to Divulge
Tell us all about your members and especially your employees, officers, and directors and their life history. Don't be alarmed - this is just routine info we have to collect.

And then tell us all about their families and business partners. Remember lying to the government is a crime.

Oh and guess what - everything we just made you divulge will be made public.

Thank you - we will eventually let you know if you can legally operate.
Panel Finds No Benefit in Sharply Restricting Sodium - Bloomberg Hardest Hit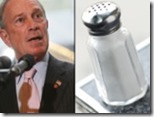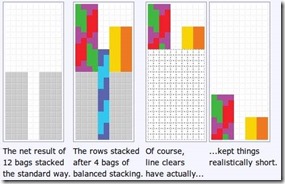 Americans Are the Fattest Humans on Earth - Or Are They?
Not so much. Here's the percentage of the population that's overweight (by the semi-bogus BMI standard):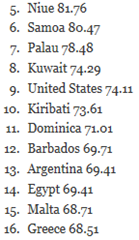 Also When Did Doctors Become Obsessed With Obesity?
Another Rhett and Link Local Commercial
Even Your Golden Oldies Are Fake
A little while back, I was compiling a playlist of '60s hits in Spotify. The song I started with was "This Diamond Ring," a 1965 single by Gary Lewis and the Playboys. About 20 instances of the song showed up when I searched for it-some of them on Gary Lewis best-of collections, some on compilations like '60s Jukebox Hits and 60 Hits of the 60s. Clicking on one at random, I soon noticed that something was off. The vocals sounded strange-was that even Gary Lewis singing? And the snare drum was a very upfront, '80s-style THWACK, a sound created using "gated reverb," a studio effect that didn't exist in the '60s.

No way was this the original recording I knew and loved. I tried a different "This Diamond Ring" and got the same bogus recording. That's when I noticed the parentheticals next to some, but not all, of the tracks: "(Re-Recorded Version)." Re-recorded? I clicked on a link without that word in the title, but even that one had the same ersatz sound. I eventually found what seemed to be the original version of the record, a needle in a haystack.
Teh Tweet!
Tonight's post brought to you by Heckler and Koch's conference room: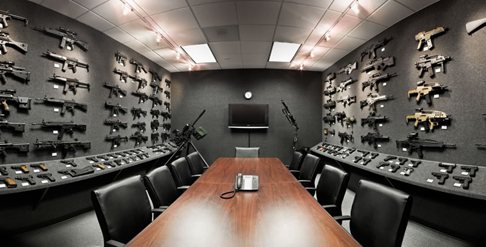 Notice: Posted by permission of AceCorp LLC. Please e-mail overnight open thread tips to maetenloch at gmail. Otherwise send tips to Ace.

posted by Maetenloch at
10:14 PM
|
Access Comments