« The joys of Cuba [Purp]
|
Main
|
Top Headline Comments 5-2-13 »
May 01, 2013
Overnight Open Thread (5-1-2013) – May Day Edition
My day in a nutshell.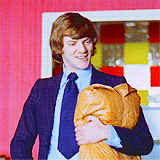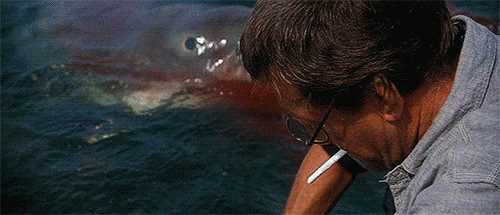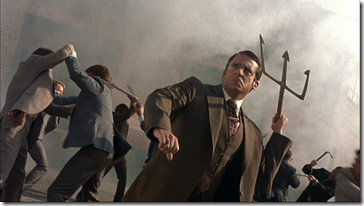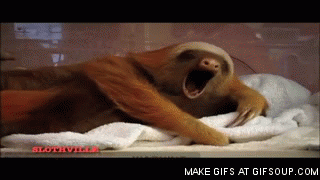 VDH on Why We Should Read Old Books
In the tragic world, thousands of personal agendas, governed by predictable human nature, ensure that things do not always quite work the way they should. We can learn from classics that most of us are more likely to resent superiority than to reward it, to distrust talent than to develop it. With classical training, our impatient youth might at least gain some perspective that the world is one where the better man is often passed over - precisely because he is the better man. Classics remind us that our disappointments are not unique to our modern selves. While we do not passively have to accept that unfairness (indeed Achilles and Ajax implode over it), we must struggle against it with the acceptance that the odds are against us.

...Or what about Will Kane (yes, I know, but a buckboard ride with young Grace Kelly to where exactly?)? Or Ethan Edwards (a walk to where after going through that swinging cabin door?)? Medals, money, badges? The lasting admiration of Hadleyville? Hidden gold from the Mexican peasant village? The mayorship of Shinbone? An hour with Jean Arthur?

Society is as in need of better men as it is suspicious of them when it no longer needs them. Most of Sophocles' plays are about those too noble to change - Antigone or Philoctetes - who cannot fit in a lesser society not of their own making. Read E. B. Sledge's With the Old Breed and cry over the great Marines who were ground up in the Pacific. So often they were like Lieutenant Hillbilly Jones and Captain Haldane who saved the U.S. and are now all but forgotten. In today's collective history, they are simply the anonymous cardboard cut-out race and class villains who needlessly decimated the Japanese out of racially driven animus and thereby bequeathed to us the abundance that we take for granted and that allows us such self-indulgent second thoughts.
Why Young People Shouldn't Steal Ikea Packs or Porsches
You're 18.  You are not, apparently, of above average intelligence.  You and your friend have just stolen a BMW.
It doesn't matter where you're going.  You're going.  You're styling.  You're cruisin'.  You're free.  You're cool.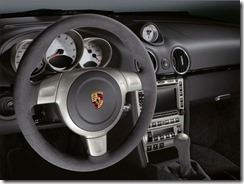 Science: Do Koozies Keep Beer Cold?
Yes (under certain conditions) but not for the reason you think.
At 35°C and a relative humidity greater than 60%, the temperature rise due to latent heating exceeds that due to heat transfer from dry air: Latent heating is the dominant factor warming your cold beer. The rate of latent heating decreases as the outside of the can warms, and the heating ceases completely once the can's surface temperature exceeds the dew point (the temperature to which air with a given water-vapor content must be cooled to become saturated) and water no longer condenses on it.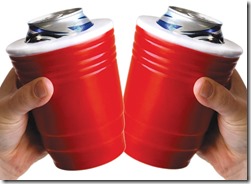 Mostly because you chose the wrong parents although diet does play a role as well.
Genetics, in fact, may play the biggest role in whether one gets gout, but it is hard to overlook diet. "There's a clear association," said Dr. Kenneth G. Saag of the University of Alabama at Birmingham School of Medicine.

People who are overweight are more likely to have the disease, because their greater amount of tissue leads to excess uric acid production. (On the other hand, gout is common in parts of the world where obesity is much less of an issue.) And people who drink a lot of alcohol also seem to be at higher risk. Oddly enough for a disease of kings, the biggest culprit seems to be the nectar of the royals who inhabit the nose-bleed seats at Yankee Stadium - beer.
"Although 63 percent said that they had a favorable opinion of Planned Parenthood, including 38 percent of those who identified themselves as pro-life, 55 percent of those polled did not know that Planned Parenthood performs abortions."
"Four in ten Americans (42%) are unaware that the Affordable Care Act (Obamacare) is still the law of the land, including 12 percent who believe the law has been repealed by Congress, 7 percent who believe it has been overturned by the Supreme Court and 23 percent who say they don't know enough to say what the status of the law is."
LA Times Bans the Term 'Undocumented Immigrants'
Apparently it's racist too just like the term 'illegal alien' is despite appearing in current US law.
The Los Angeles Times has announced new guidelines for covering immigration.
The goal is to "provide relevance and context and to avoid labels."
That means stories will no longer refer to individuals as "illegal immigrants" or "undocumented immigrants," but instead will describe a person's circumstances.

A memo from The Times' Standards and Practices Committee announcing the change explains the move away from labels:
" 'Illegal immigrants' is overly broad and does not accurately apply in every situation. The alternative suggested by the 1995 guidelines, 'undocumented immigrants,' similarly falls short of our goal of precision. It is also untrue in many cases, as with immigrants who possess passports or other documentation but lack valid visas."
Actually most 'undocumented immigrants' working here DO have documents - they're just someone else's i.e. identity theft.
Orwellian Double-Speak, the 2nd Amendment, and Joe Manchin
War is Peace, Freedom is Slavery, Ignorance is Strength, and gun control laws expand your 2nd Amendment rights.
So claims Joe Manchin while defending his proposed gun law.
This not only protects your Second Amendment rights, it expands your Second Amendment rights.
Watch the video for the full shamelessness.
Somewhere in New Orleans some guy is enjoying his new free shotgun.
You Wake Up in a Foreign Country and Your Wallet and Favorite Kidney Are Missing
What number do you call for help?
Well let this guide prepare you. Hint: 911, 112, and 110 are your best bets.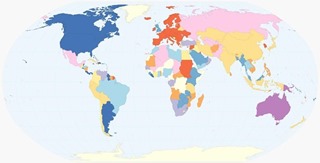 Teh Tweet!
Yahoo group. That is all.
Tonight's post brought to you by Desilu: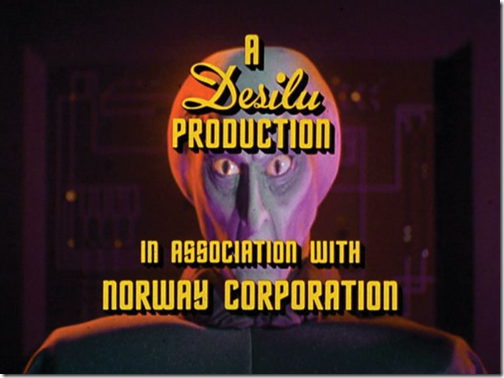 Notice: Posted by permission of AceCorp LLC. Please e-mail overnight open thread tips to maetenloch at gmail. Otherwise send tips to Ace.

posted by Maetenloch at
10:31 PM
|
Access Comments