« Evening Open Thread
|
Main
|
McClatchy: Civil war on the left [Purp] »
April 01, 2013
Overnight Open Thread (4-1-2013)
The Tennessee-Georgia Cold War About to Go Hot
Forget about tensions in the Korean peninsula - we've got trouble with a capital-T right here in the SEC. For those not up speed I'm talking about the recent recent threats and saber-rattling by Georgia towards its peaceful northern neighbor, Tennessee.
You see Georgia with its megapolis, Atlanta, is fast exceeding its natural water supply and after studying the map has decided that the best solution would be the Tennessee river. But there are two problems with this: 1) the river water belongs to Tennessee (via the TVA) and 2) Tennessee aims to keep it.
But the Peach State wants what it wants, and is prepared to take what it needs - by force if necessary. It's now demanding that Tennessee cede all territory below the 35th parallel.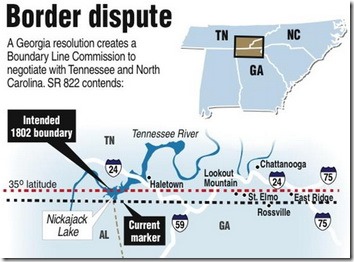 Last week, the Georgia state senate voted to sue the state of Tennessee in order to claim a sliver of land that would grant Georgia access to the Tennessee River. Georgia, readers must understand, has mismanaged its own water resources to the point where it now struggles to supply enough water for the residents of Atlanta (and its sprawling suburbs and exurbs) to fill their above-ground pools and wash the TruckNutz on their mini-vans. Dangerously, the state is actually seeking to redraw a border that has kept the peace for over 200 years, and all over a crucial resource - a resource belonging, rightfully, to the Tennessee of my ancestors.
Since then tensions have been rising and both TN and GA state guard forces as well SUV-mounted militia have been converging on the disputed region near Chattanooga. Based on reports from truck-stop observers this is the current disposition of forces in the standoff: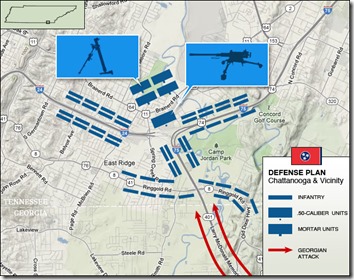 Meanwhile volunteers in the Volunteer State are volunteering to defend their state against the approaching Peach Horde. A single misunderstood comment or an unexpected NCAA elimination is all it would take to turn this critically tense situation into an actual battle.
But Georgia should beware - getting into East Tennessee is a far different thing from holding East Tennessee.
As a soldier, I fought in both Iraq and Afghanistan; as a scholar, I performed most of the fieldwork for my doctoral dissertation in southern Lebanon. Nowhere in the world, though, have I ever encountered a more brutal, tribal and violent race of people than the Scots-Irish of East Tennessee.

...And as either Vegetius or the Carter Sisters once sang, si vis pacem, para bellum. Translated into the Tenneessean: If you're a-lookin' for peace, best get ready for the warrin'.
Salvation Through Extinction: The Liverpool Pathway For Cities
San Bernardino, CA is completely bankrupt but filing for bankruptcy still may not save it from CalPERS debt, insanely generous union benefits and pension payments that could take up 75% of the city's budget.
But there is another option: death.
In some circumstances, an alternative mechanism in California law might be more appropriate: disincorporation, which can put a flailing, mismanaged municipality out of its misery. Its appeal is precisely that it would address the crucial factors causing San Bernardino's fiscal mess. It could eliminate outlandish contracts for public employees (often bestowed by politicians elected with donations from public-employee unions). It could reduce pensions for current public-sector retirees, which so far are untouchable. It would make the city charter null and void. Above all, disincorporation would alleviate the problem caused by the flight of financial and human capital from San Bernardino to neighboring towns in San Bernardino County, such as Highland and Redlands. Disincorporation would mean that San Bernardino would cease to exist as a city and would foist its manifold liabilities-and assets-onto its namesake county.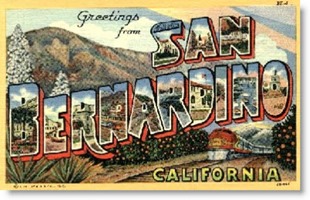 Churchill on Governments Not Leaving You Alone
Attention Libertarians: This means both ours and other countries' too.
"Mr. Chamberlain can't seem to understand that we live in a very wicked world . English people want to be left alone, and I daresay a great many other people want to be left alone too. But the world is like a tired old horse plodding down a long road. Every time it strays off and tries to graze peacefully in some nice green pasture, along comes a new master to flog it a bit further along.'"
These days even the Onion can't keep up with reality.
Lego to Pull 'Anti-Islamic' Star Wars Toy Set Following Muslim Furor ow.ly/2vRBWG

- Meredith Jessup (@MeredithJessup) April 1, 2013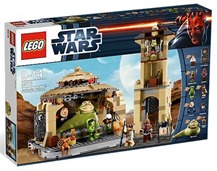 10 Things You Might Not Know About the Korean War
Well the biggest is that it never ended - there's just been a ceasefire for 60 years. Well until last month when North Korea publicly repudiated it. So I guess we're back to an active Korean War again.
1. The North Koreans captured an American general.

A month after the Korean War broke out, Major General William F. Dean, commander of 24th Infantry Division, was separated from his forces in Taejon while trying to help wounded soldiers. While out seeking water for a particularly injured G.I., he fell down a cliff and was knocked unconscious. He would be isolated in the mountains for the next 36 days, losing 80 pounds in addition to the broken shoulder and head wound he had sustained. When two South Koreans found him, they pretended to lead him to safety, but in fact brought him to a North Korean ambush site.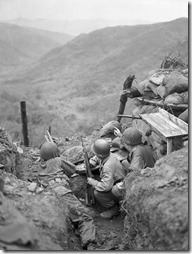 Layers and Layers and Layers of Fact Checking
A correction by the NYT today.

Arianna Huffington: Party-Person and a Nightmare Tenant
Arianna Huffington partied so hard in her rented Chelsea loft that it looked like a scene from Animal House after a rowdy frat party, according to a new lawsuit.
When Huffington departed the 4,400 square foot, seven-story apartment at 227 W. 17th Street in January she'd caused $275,000 in damages ranging from "gouged, stained and otherwise damaged" walls, "scratched, punctured" wood floors, bloodied mattresses and broken appliances, the Manhattan Supreme Court suit charges.

"Huffington was using the apartment for large parties and business functions in breach of the sublease and Huffington's promises," court papers allege.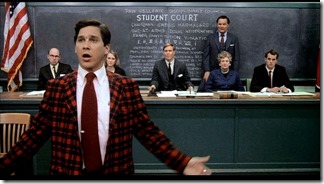 Used Semen Tank for Just $648 Shipped!
Better hurry - these things go fast.
This CT-35/80 used tank holds more semen and has a larger mouth to make handling easier. This tank has a shorter holding time between liquid nitrogen refills than our new CT-35/80 tanks. It is ideal to hold nitrogen for freeze branding or other uses and will work for semen storage if you have the tank refilled every two months. This tank is less than a year old and looks great. If you need a large tank at a low price this is it!
Great for storing your precious bodily fluids and also works for heads, torsos and other body parts.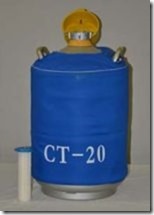 The Yahoo AoSHQ group. Bla bla bla.
And my twitter thang.
Tonight's post brought to you by Super-Bullying: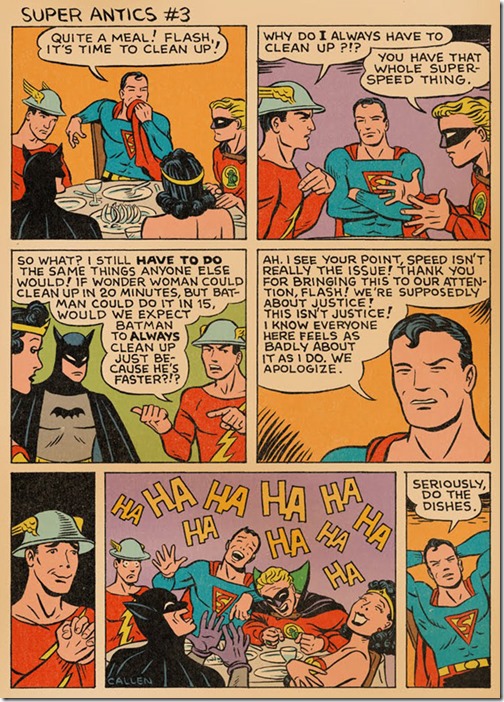 Notice: Posted by permission of AceCorp LLC. Please e-mail overnight open thread tips to maetenloch at gmail. Otherwise send tips to Ace.

posted by Maetenloch at
10:26 PM
|
Access Comments