« NBC to Replace Ratings-Champ Jay Leno with Jimmy Fallon
|
Main
|
Happy toisday [Purp] »
March 20, 2013
Overnight Open Thread (3-20-2013)
Retro Ace: The New AoSHQ Rules
It was just over 6 years ago that Ace drew a line in the sand and laid down the Eight Rules of AoSHQ upon his tablets:
1. You jerkoffs will no longer call me a homo.

2. JackM. may no longer write poetry of any sort in honor of Mary Katherine Ham, or whatever other slice of tasty blogcake he's hungry for this week.

3. Rightwingsparkle is no longer permitted to give John McCain hand-love in more than one thread per week. "unless she's brought enough for the whole class."

4. This one's pretty important: No one can ever fucking tell me "It's fucking Old" ever fucking again.

5. All further spelling and factual corrections shall come discretely via a polite email, and there shall be no public mocking of my stupidity.

6. WickedPinto must give a CONTENT WARNING announcing "I'm about to get seriously weird here, guys" before launching into one of his six thousand word opuses on banging Okinawan whores while simultaneously installing an air-ram on his 1964 Chevy Chevelle.

7. LauraW: Enough with the cats already.

8. Lastly: To make up for the banning of the terms "dhimmitude" and "taq'iya" at Dean's World, all commenters are required to work them into at least one (1) comment per day.
And with the inevitable results just a few hours later:
OK, You're All Banned
Good times, good times.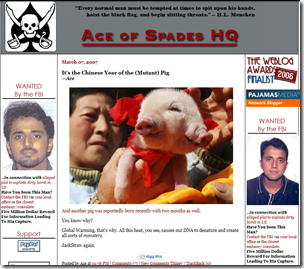 At least that seems to be the working logic of the NJ child protective services who appeared at Shawn Moore's house after seeing a photo of his 11 year old son holding a rifle on Facebook.
- NJ's Department of Youth and Family Services (DYFS) came to his home, accompanied by police officers. They claimed to be responding to a call about a photo of a young boy holding a firearm.
- Without a search warrant, DYFS demanded entry into Moore's home and access to all of his firearms. Moore was not initially there, but his wife called him.
- With his lawyer listening to the exchange on the phone with police and DFYS, Moore denied entry to his home and access to his safe where he stores his guns....
- The DYFS worker repeatedly demanded access to the house and for Moore to open his safe where the firearms were stored. She said that the guns should be catalogued and checked to make certain they were "properly registered." (NJ does not require registration, it is voluntary.)
- The four police officers acted professionally, they were there at the request of DYFS.
- The worker refused to identify herself. Mr. Moore demanded that she giver her name. She refused and ran away.
The fact that the worker wouldn't identify herself and never returned with a search warrant is telling.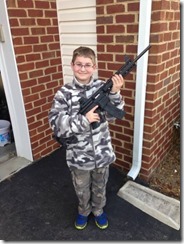 Five Truths That No American Official Will Admit
As compiled by Foreign Policy magazine. It sure would be refreshing to actually hear an American politician - much less a diplomat - actually speak these out loud sometime.
(Apparently FP put this article behind a register wall before I could post it - use the login fgtobmwodm@mailinator.com / fgtobmwodm to see it)
#1: "We're never gonna get rid of our nuclear weapons."
#2: "We don't actually care that much about human rights."
#3: "There's not going to be a two-state solution."
#4: "We like being #1, and we're going to stay there just as long as we can."
#5: "We do a lot of stupid things in foreign policy. Get used to it."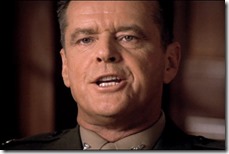 The Food Police Finally Find Victims Who Can't Fight Back
The military.
U.S. military bases are traditionally outfitted with some of the comforts of home - including comfort food. The naval base at Guantanamo Bay, Cuba, for example, has McDonald's, KFC, Starbucks, Subway, an Irish pub with notorious fried pickles, and multiple bars.

Now, the food police are closing in at the Department of Defense, with similar language that preceded school menu crackdowns.

The Pentagon today announced 13 pilot sites for its Healthy Base Initiative.

...As far as base grub, the program aims "to change the culture of eating from unhealthy, processed, so-called 'fast' food to fresh, nutritious food and beverages."

At Gitmo, though, fruits and vegetables are already as plentiful as beer at the Officer's Club.

Still, "to accomplish this, installations would improve the availability of healthy food options in all food venues, to include vending machines, commissaries, dining facilities and military exchanges. Changing people's approach to eating will require education about why the healthy option is the best option."
Of course all members of the military have weight and fitness requirements they must maintain so any over-indulgence in junk food is likely to be self-limiting. But to the food police they're all children who must have their free choices guided to the proper answer.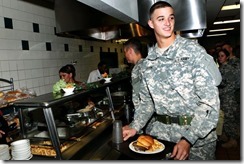 How To Enjoy The Coming Decline of America
Well Kathy Shaidle has some advice for you (based on Aaron Clarey's book,  Enjoy the Decline ):
#1 - Don't save for retirement

Clarey - who blogs as "Captain Capitalism" - writes:

In 2008 Argentina stole the private pensions of its workers, nationalizing those funds to deal with their own debt problems. Bolivia did the same in 2010, as did Hungary. And Bulgaria did their own scaled-down version of confiscating people's private pensions in 2011. (.)

Unfortunately, the Democrats took note of what Argentina did in 2008 and have since bantered around ideas of rescinding the tax benefits of those programs, even outright nationalizing them.

Until very recently, the whole notion of retirement didn't even exist.

...Retirement is a fad. Having a retirement plan is like having a "hula hoop plan" or a "Charleston plan."
and then there's my favorite:
#1 - Plunder

In the tradition of Abbie Hoffman's Steal This Book, Clarey's Enjoy the Decline includes a chapter about how to get stuff for free.

...Clarey insists that "the debate about being an independent, self-reliant individual is moot":

It's not about morality, it's about reality. Most Americans really have no choice. Since the government has become so large, it's almost impossible to live an entire life without collecting some form of government assistance. The reality has been forced upon you by a short-sighted and ignorant electorate. (.) You can decide to take advantage of it or be taken advantage of.
As for me I would argue that whether or not you believe we're actually doomed to a decline you should still structure your life to be as immune to whatever the government and society are up to as is possible. It's always better to have multiple options and be able to make your own choices.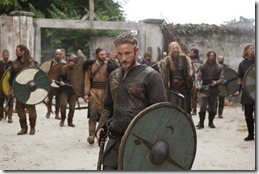 Moe Lane: A Contrarian View of Aaron Schwartz
Once upon a time there was a very bright, but easily bored boy who spent his entire life not having to do anything that he didn't want to do, and being encouraged in this by everybody that knew and loved him.  The boy became a man with no discipline and no unifying principle to his life; he made a lot of money, but did not know what to do with it; or, indeed, anything at all.  So he heedlessly did anything and everything that came to mind, with no thought to completion, or consequences.  Eventually the boy did something that was against the law; and then the government - who did not know and love him, and either did not realize that he was still a boy, or did not care - came down upon the man like a ton of bricks.  And eventually the boy decided that his life was not worth living, so he ended it.
There were a lot of things to admire about Aaron Schwartz but reading between the lines he was also a fragile person used to living his life without regard to rules or consequences. So he was unprepared for a world where some rules are rigidly and harshly enforced and charm and good intentions won't get you off the hook. And yeah copyright law is kinda crazy and prosecutors were overzealous in his case but I suspect that even without that he was likely doomed to eventual suicide anyway by his own lack of preparation for the real world of adult consequences.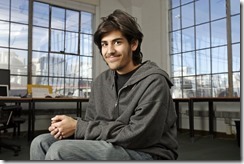 Blade Runner: "This Movie Gets Worse Every Screening"
The studio heads who reviewed Blade Runner were not pleased with it apparently.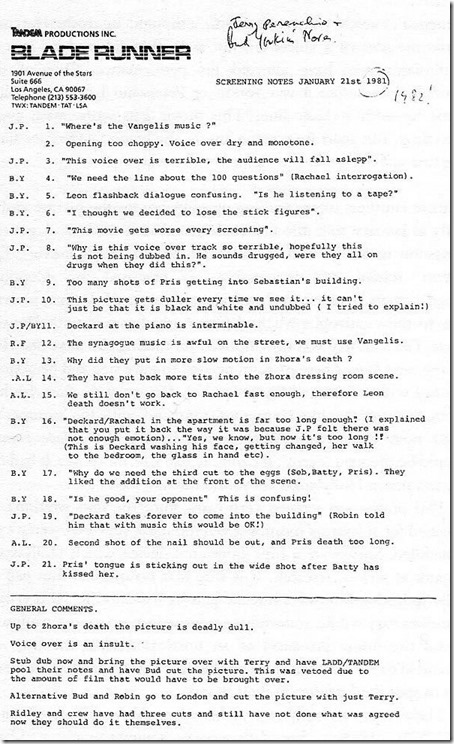 Teh Tweet!
Yahoo group. That is all.
Tonight's post brought to you by Natalie: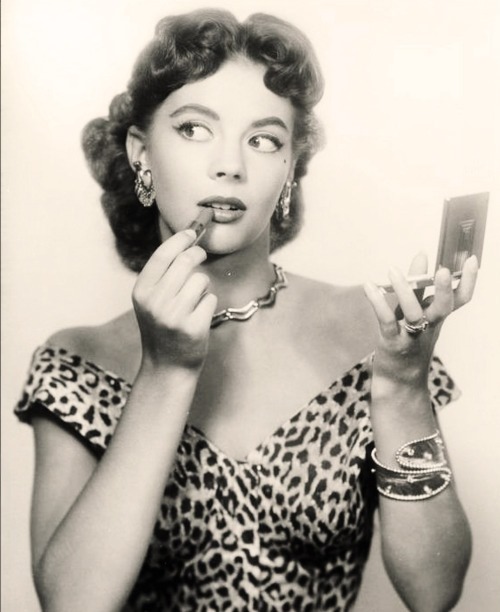 Notice: Posted by permission of AceCorp LLC. Please e-mail overnight open thread tips to maetenloch at gmail. Otherwise send tips to Ace.

posted by Maetenloch at
10:04 PM
|
Access Comments