« Relief for the tablet challenged [Purp]
|
Main
|
Top Headline Comments 3-18-13 »
March 17, 2013
Overnight Open Thread (3-17-2013)
Happy St. Patrick's Day All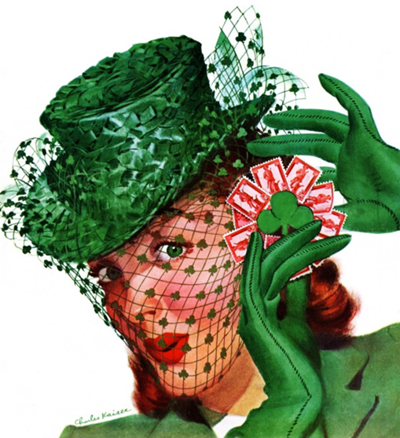 A country with too many laws is effectively a country without any laws
You're already a criminal but the state just hasn't deigned to charge you yet.
This time it's going 2 mph too slow on the freeway.
Such was the case for a Maryland woman driving on Interstate 95 in bad weather, with wind speeds gusting up to 40 miles per hour. Because the winds were ferociously buffeting her car, the woman (who remains anonymous) dropped her speed from the maximum limit of 65 MPH down to 63 MPH.

Little did the woman know that the easiest target for law enforcement is people who break the little laws, not the big ones. As far as one highway patrol officer was concerned, driving two MPH below the speed limit in the left (or fast) lane is going to get you a moving violation. Not just any violation, but (a) a fairly expensive one, coming in at $90; and (b) a black mark against the driver's record for committing a moving violation.

The woman later told reporters that she was "really shocked." Her first thought was, "Oh my God, you've got to be kidding me."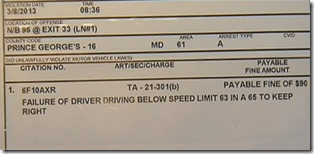 Outlaw GunSmithing - Going Mobile
You can buy an unfinished AR-15 receiver like this without going through an FFL since the government considers it a non-functional hunk of metal.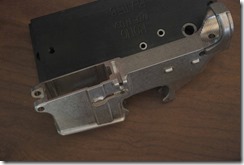 And it's completely legal to finish it into a working AR-15 receiver so long as you do it yourself and it's for personal use.
Given how cheap and portable milling equipment is these days, that gives Mr. outlaw gunsmith an idea:
However, as I was contemplating the issues, it occurred to me that the setup I used to finish the receiver was something that would fit in a car. Which led me to the idea of a mobile outlaw gunsmithing service.

What I am proposing to do is this: I am prepared to bring my equipment to a place, along with the 80% receiver. Once I am there, I will set the machine up and get everything ready, and then I will guide  you in the process of finishing the receiver. You will be the one actually turning the wheels of the machine, so you will be the one making the cuts, thus you will be the person who is creating the receiver. Once the receiver is finished, you will have a fully functional AR-15, identical in almost every respect to one that you would order from a gun dealer.

I am trying to gauge how much interest there is in a service like this. The cost for a receiver made this way is, unfortunately, going to be higher than the cost of a receiver that you get through a regular FFL, because the unfinished receivers are actually almost the same amount as a cheap finished receiver, and of course, there are my costs for travel, tools, and everything else. The upside is, of course, that you have a workable firearm that has no paper trail attached to it. This might be of particular interest for people living in states like Colorado that are trying to criminalize ownership of AR-15 style weapons.

...There are a lot of further options here, also. I can easily get complete upper receivers, as well as parts kits to complete a bare lower receiver. None of these things are restricted items. So, for some extra money up front, I can get you as many bells and whistles as you want for your new toy.

You Might Already Be a Child Pornographer
If you've ever taken a picture of your children in the bath or even semi-nude, the state considers you a child pornographer and will take you to court. This happened to Todd Hoffner, head coach at Minnesota State-Mankato:
Hoffner was charged after a school employee found the video on his university-issued cellphone and notified authorities. Hoffner had taken his problematic phone to work to be checked out.

Hoffner testified earlier that his three young children asked him to videotape a skit they had concocted after taking a bubble bath.

A search of his home computer found no evidence of child porn, and social workers found no evidence that the couple's children had been abused.

...A judge sided with Todd Hoffner, head coach at Minnesota State-Mankato, by throwing out the child porn charges against him last Friday.

The judge said the cellphone video was nothing more than children playfully dancing naked after a bath.
As well as an AZ couple:
An Arizona couple falsely accused of taking pornographic pictures of their three young daughters are suing Walmart in a bid to win damages after an horrific ordeal which they claim robbed them of precious time with their kids and cost them $75,000 in legal fees.

In 2008, Lisa and Anthony 'A.J.' Demaree took their three young daughters - then aged five, four and 18 months - on a trip to San Diego.

On returning home they took 144 photographs, mostly from their recent trip, to their local Walmart in Peoria, Arizona to have them developed.

...A Walmart employee, unhappy over the content of several bath time pictures, contacted bosses with concerns that they may have been images of child pornography.

Instead of receiving a batch of happy memories of a fun family outing, the couple were reported to the police and their children were placed into the care of the Arizona Child Protective Services Agency.
Sadly at this time you'd be advised to destroy or encrypt any nude photos of your children.
Dianne Feinstein's Generosity Towards the American People
Doug Ross caught this revealing assumption in Feinstein's response to Ted Cruz:
Just know that I've been here for a long time. I've passed on a number of bills. I've studied the Constitution myself. I am reasonably well educated... Incidentally, this does not prohibit-you use the word "prohibit"-it exempts two thousand two hundred and seventy one weapons. Isn't that enough for the people of the United States? Do they need a bazooka?
So all guns (including newly developed ones) will be banned by default but Feinstein will graciously allow you to keep 2271 existing models.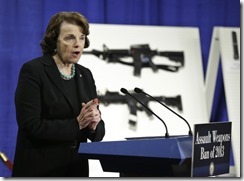 Just Another Middle-aged Man Trying Out a Sports Car
Who happens to resemble Jeff Gordon under his disguise. Hilarity ensues.
Prince Charles Has Been Studying Arabic
So he can read the koran in its native language.
Yesterday, it emerged Charles has taken this interest a step further by having lessons in Arabic for the last six months.

This would enable him to read the Koran in its original form as well as decipher Arabic script on visits to mosques and museums.

Details emerged during a reception in the Qatari capital of Doha on his nine-day tour of the Middle East with the Duchess of Cornwall.

...A royal aide confirmed he has been having lessons for six months, adding: 'He is enormously interested in the region.'

Charles speaks good French, some German and has had lessons in Welsh. He is passionate about encouraging dialogue between religions and has spoken about his study of the Koran.
Never convert until you've all the fine print in the original.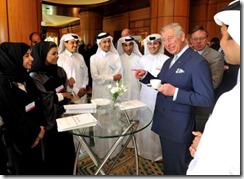 Japanese Former-Wrestler Turned Politician Banned From Meetings
Because he won't take off his mask and lose his secret powers.
Skull Reaper A-ji won just 2,828 votes in the election, campaigning on a platform demanding educational reform and improved social welfare facilities, but that was sufficient for him to take a seat in the city council.

But even before he could attend his first meeting, other councilors suggested that it was inappropriate for a member of the assembly to wear a mask to conceal their identity.

...The chamber apparently declined to take his charitable work into consideration, however, and refused to allow Skull Reaper A-ji to take part in a meeting on Monday on the grounds that he was contravening a rule that states "a person taking the floor shall not wear items such as a hat."

Interviewed after being informed of the decision, Skull Reaper A-ji said it was "frustrating."

"If I take my mask off, I'm an entirely different person," he told the Nikkan Sports newspaper. "I will not take it off."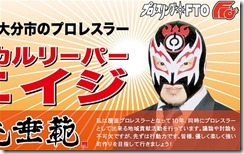 SC Woman Arrested For Selling VHS Porn Door-To-Door
Wait is this even a crime? What happened to the America I used to know?
A Gaffney woman said she was in a bind and needed some quick cash when she decided to go door-to-door selling pornographic videotapes.

Jeanette Ellis, 52, said she found a box of dirty movies on her street, and watched a few of them before she hit the streets.

"I said, 'I'll sell them to somebody who might want them,'" Ellis told FOX Carolina's Greg Funderburg. "I was going to get like $5 for them. There [were] like 15 tapes.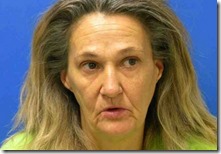 From the Morons:
Weekly AoSHQ Commenter Standings
Top 10 commenters:
1 [432 comments] 'Anna Puma (+SmuD)' [60.64 posts/day]
2 [405 comments] 'AllenG (Dedicated Tenther) Channelling Breitbart'
3 [394 comments] 'Vic'
4 [334 comments] 'Grumpy Cat'
5 [326 comments] 'Sean Bannion'
6 [293 comments] 'MWR, Proud Tea(rrorist) Party Assault Hobbit </i></b></s></u>
7 [280 comments] 'Jess1'
8 [276 comments] 'Jones in CO'
9 [274 comments] 'Merovign, Dark Lord of the Sith</i></b></s>'
10 [260 comments] 'EC'
Top 10 sockpuppeteers:
1 [67 names] 'Cicero, Semiautomatic Assault Commenter' [9.40 unique names/day]
2 [55 names] 'The Third Horseman of The Apocalypse'
3 [49 names] 'Yale   Taft   Portman:  Gay   Son'
4 [48 names] 'tgibeach '
5 [41 names] 'The Political Hat'
6 [40 names] 'Islamic Rage Boy'
7 [33 names] 'andycanuck'
8 [33 names] 'Cicero Kid'
9 [30 names] 'Regular Moron </i>'
10 [29 names] 'tumbleweed on point'
The group. Yeah.
Where it's at - the Twitter
Tonight's post brought to you by the Great Escapers:
All of these men were executed when recaptured on Hitler's direct orders.
Notice: Posted by permission of AceCorp LLC. Please e-mail overnight open thread tips to maetenloch at gmail. Otherwise send tips to Ace.

posted by Maetenloch at
10:34 PM
|
Access Comments