« Truth to Power: in War Between Woodward and Government of the United States, The Onion Bravely... Goes After Woodward
|
Main
|
President Who Frequently Asserts the Powers of Dictator Excuses His Failures By Suddenly Declaring He's Not a Dictator »
March 01, 2013
Arlene Mae Breitbart, RIP; Remembering a Warrior
Today is the anniversary of Andrew's death.
Two days ago, his mother died.
Arlene was a loving and devoted wife, mother, grandmother and friend. She was also a pioneer, having been the first female trust officer made vice president at Bank of America.
A year of loss for the Breitbart family. I'm not a praying man but I'll make an exception.
Andrew was fond of telling me he "only read the comments" here. He liked me, but he loved you guys.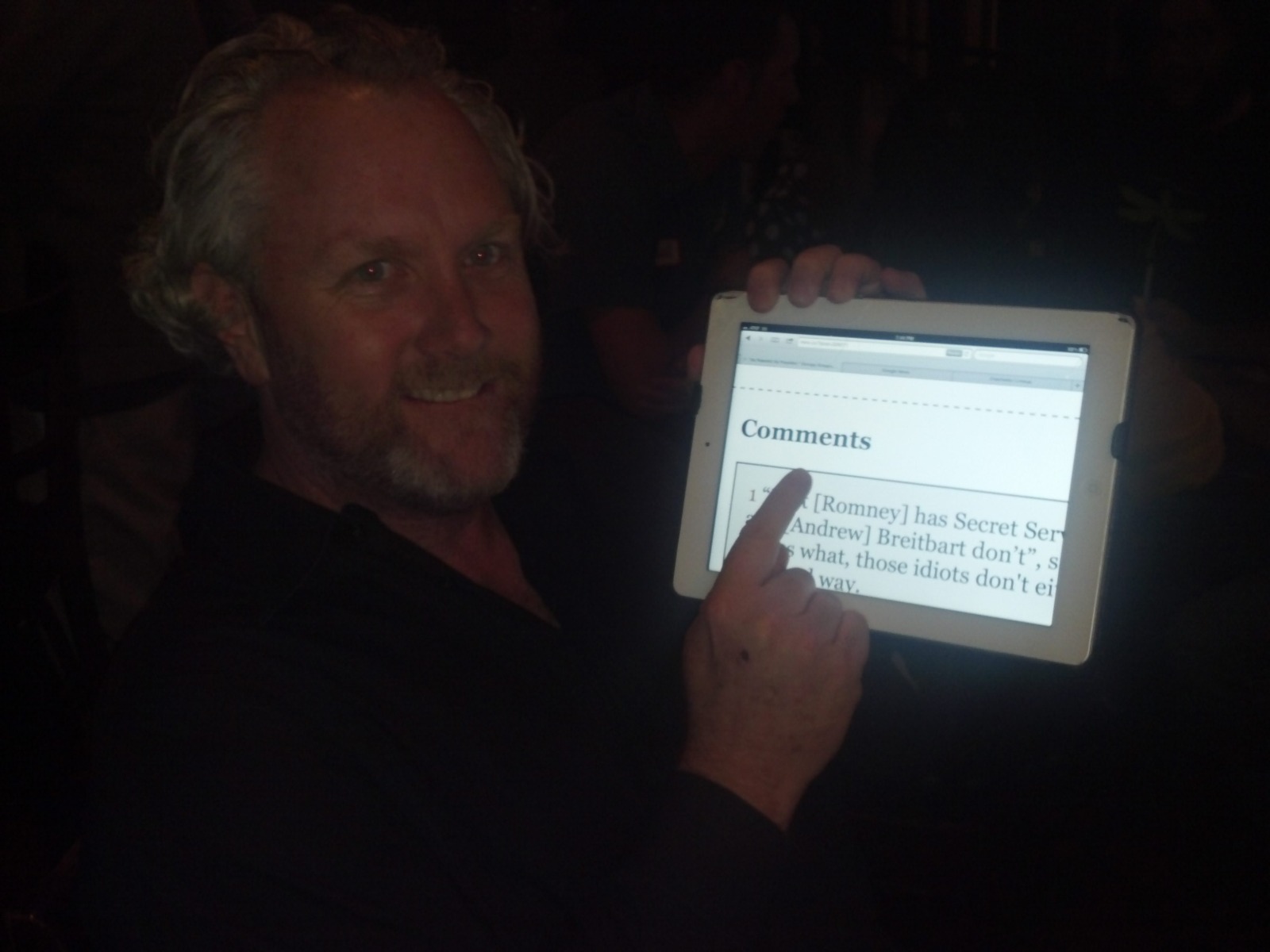 The largest compliment Breitbart could give someone was, "He's a warrior." All men respect guts, and Breitbart more than most men.
I think on this anniversary of his death we should honor him -- and ourselves -- by seeking to be Warriors. And not just in politics, though certainly that was where Breitbart encouraged it the most frequently.
Breitbart himself lived a brave life, confident in himself, always questioning and always questing. He made himself bigger than life by living as outrageously as he could.
He always had big plans -- Breitbart notoriously had five other plans cooking on his stove when he was talking to you about one -- and I think he had an idea, intuitively perhaps, but perhaps arrived at by conscious probing, that there's more to life that what we're given.
Politically he revolted openly at the media-Democratic prison -- he wasn't here to meekly take the scraps the media-Democratic complex had seen fit to offer, he was here to demand his right to a proper meal.
And I think that sense informed every part of him. He wasn't on this earth to take what little the material world was offering him; he was here to insist upon more.
He was a big man, but his spirit was gigantic.
There aren't many like him. The world couldn't hold too many like him.
He would have made an outstanding Pirate.
I like to imagine that somewhere in the next world, Andrew's causing someone some amount of trouble.
"I Can't Stand To Say Goodbye:" John Ondrasik of Five For Fighting wrote a song for Andrew's funeral (in three days). He performed it there. He's posted the demo track at Breitbart.com.

posted by Ace at
12:00 PM
|
Access Comments