« In lieu of Oscar Watching [Journolist]
|
Main
|
And the Envelope Comes From... Michelle Obama »
February 24, 2013
Overnight Open Thread (2-24-2013)
Still travelling in the Sunshine state.  Probably only hours until I'm finally photographed and fingerprinted at the local sheriff's office. For my FL non-resident CCW of course. It was harder than I expected finding a hobo with 5 good fingers and matching skin tone so be sure and plan ahead.
Party ID over the Years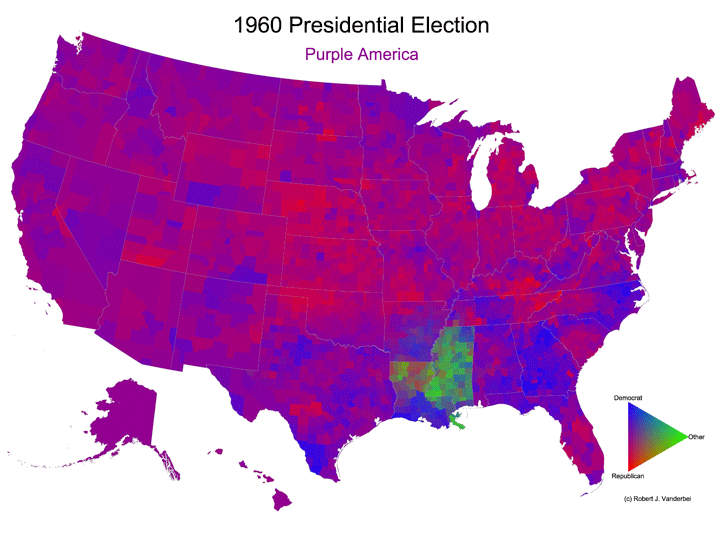 For decades, hundreds of college players have gathered each year at the N.F.L.'s scouting combine, where their strength is tested, their speed is timed and, in a test to measure their intelligence, they are asked questions like "When a rope is selling 20 cents per 2 feet, how many feet can you buy for 30 dollars?"

That query is part of the Wonderlic Personnel Test, a 12-minute, 50-item quiz that has been used by N.F.L. teams since the 1970s. It is, however, infamously unreliable in predicting football success - forgettable players have scored high, stars low - and there have been quiet concerns that its reliance on knowledge taught in school might result in a racial bias.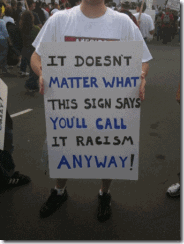 Joe Biden on Comparing the AR-15 with a Shotgun
Everything he just said was bullshit.
Brought to you by America's top high functioning retard - who's just one heartbeat away from becoming President Joey Biden the First.
* Never put a gun barrel in your mouth. If you're curious what your gun tastes like, it's much safer to just lick around the barrel.
* A gun makes a decent hammer in a pinch, but is hard to use as a screwdriver.
* Make sure to loudly announce, "I am firing a gun!" right before you fire your gun so people know what that sound is.
* Guns are literally the loudest things ever and scare things that don't like loud noises, like women.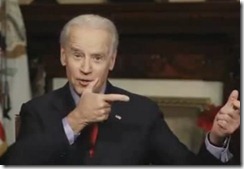 And guess who loves himself some Biden - America's soon to be 2nd highest ranking retard-American, Chuck Hagel:
Joe Biden is one of the preeminent foreign policy thinkers in our country. You can deal with him. He's always straight up. He knows what he is talking about. He's fair, very experienced, and a very good listener. He's a formidable guy who's also a pleasure to deal with.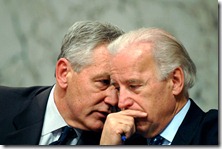 6 Non-Actors Who Won Oscars for Their Acting
Some of them had acted before but never professionally but two had never acted before at all.
The Worst Oscars Ceremony Ever
Seems to have been in 1989 with an opening act by Snow White and Rob Lowe.
There are dancing "stars" (literally), a recreation of the Coconut Grove (with Merv Griffin singing "Ive Got a Lovely Bunch of Coconuts"--get it?) and Hollywood icons such as Vincent Price and Roy Rogers thrown into the middle of this clusterfuck. Then Rob Lowe joins Snow on-stage as her blind date to butcher "Proud Mary" set to alternate lyrics (it's the Lowe and Snow Show - ha!)

...How bad was it? So bad that several stars including Paul Newman, Gregory Peck and Julie Andrews signed an open letter the next day calling the awards show "an embarrassment to both the Academy and the entire motion picture industry."
Video at the link if you can stand it.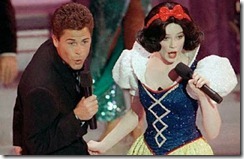 Theme of the Night: The Imperial March
This is such an awesome piece of music it's hard not to want to join up and punch space hippies and rebel scum.
Japanese Innovation in Games: "Boob Wars"
I don't see China catching up in this area for a long time.
At the beginning of the 22nd Century, an anomaly began occurring in the bodies of women...All the women of the world became either E Cups and up or A cups and under.

"Big Breasts" and "Flat Chests"...

Due to their division into these two groups, the debate over which was superior began. After the first incident of armed conflict, known as the "Nyuuhen Tragedy," the entire world was split between the Big Breasts Tribe and the Flat Chests Tribe and an intense conflict ensued.
NSFW-ish at the game link.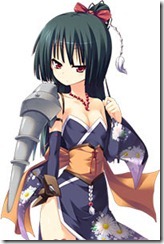 Weekly AoSHQ Commenter Standings
Top 10 commenters:
1 [610 comments] 'sven10077' [85.63 posts/day]
2 [542 comments] 'Vic'
3 [524 comments] 'Oldsailors Poet is no longer shamelessly hawking his book Amy Lynn available on amazon.'
4 [365 comments] 'Merovign, Dark Lord of the Sith</i>'
5 [360 comments] 'Jones in CO'
6 [351 comments] 'Niedermeyer's Dead Horse'
7 [343 comments] 'toby928? for TB'
8 [332 comments] 'MWR, Proud Tea(rrorist) Party Assault Hobbit </i></u></b>'
9 [288 comments] 'EC'
10 [274 comments] 'kbdabear'
Top 10 sockpuppeteers:
1 [66 names] 'The Political Hat' [9.26 unique names/day]
2 [61 names] 'Cicero, Semiautomatic Assault Commenter'
3 [42 names] 'kbdabear'
4 [41 names] 'JDP'
5 [37 names] 'Romeo13'
6 [37 names] 'The Criminally Liable Media'
7 [34 names] 'Islamic Rage Boy'
8 [26 names] 'toby928? for TB'
9 [26 names] 'Methos'
10 [26 names] 'Bigby's Wet Willie'
The group. Yeah.
Where it's at - the Twitter
Tonight's post brought to you by Gable, Temple, Rooney, and Garland: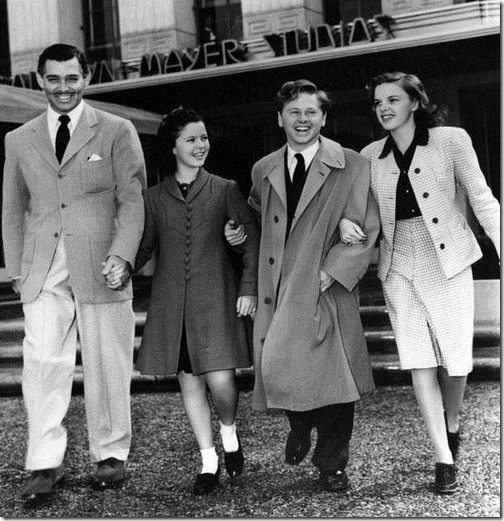 Notice: Posted by permission of AceCorp LLC. Please e-mail overnight open thread tips to maetenloch at gmail. Otherwise send tips to Ace.

posted by Maetenloch at
10:22 PM
|
Access Comments