« Colorado Lawmaker: Ladies, You Don't Need a Gun, We Have Rape-Free Zones
|
Main
|
Early morning WTF?!? Buzzfeed sinks to new levels of vapidness [Purp] »
February 18, 2013
Overnight Open Thread (2-18-2013)
Sorry - no internet until just a few minutes ago which means the AoSHQ Premium members get shortchanged again. :-(

The rest of you freeloaders get the usual slop though.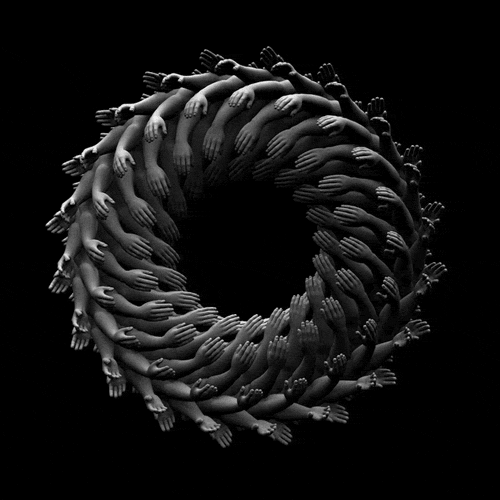 Thank God Slate Has Solved All Problems: There's No Such Thing as an Illegal Immigrant and Don't Repay the National Debt
UK Military Replacing Browning Hi-Powers with Glocks
Boulder Toilet-Peeping Hobo Pleads Insanity
Apparently Rape Culture is Alive and Well
Since somebody added a comment on to a single anti-rape poster. Oh the humanity!!
A flyer for a New School University screening of the new Jennifer Baumgardner documentary "It Was Rape," which chronicles eight women's experiences of being raped, was defaced by someone on the New School's campus. The flyer - which was defaced with the phrase "And It Felt Great" - was spotted by a student in one of the campus buildings, taken down and then handed over to the school's wellness center. That's where it was then passed on to Rhiannon Auriemma, a graduate student at the university and a peer health advocate at the school's Student Health Services.

Auriemma has a degree in Women's Studies and works on the university's Yes Means Yes campaign, which aims to engage student voices around sexual assault while educating the New School community around issues of rape culture and sexual violence. She believes the flyer incident needs to be examined in the greater context of rape culture. And though it may, on its face, seem like a small agression, as Auriemma explains it, "Because we are socialized within a culture that excuses and, at time, supports, gender based and sexual violence, micro-aggressions such as the defacing of the It Was Rape flyer take place." And, she notes, we need to be vigilant - even in places and within institutions that we presume to be safe spaces. "While The New School is a liberal institution that attempts to subvert larger, structural oppressions, we are not exempt from the reality of these oppressions," she said.
What's also alive and well is the utter humorlessness and clueless self-seriousness of the Women's Studies culture.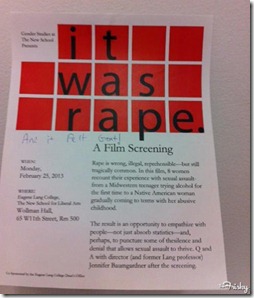 The Yahoo AoSHQ group. Bla bla bla.
And my twitter thang.
Tonight's post brought to you by top men and their amazing discovery: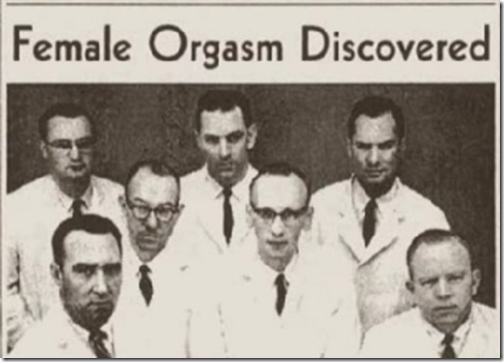 Notice: Posted by permission of AceCorp LLC. Please e-mail overnight open thread tips to maetenloch at gmail. Otherwise send tips to Ace.

posted by Maetenloch at
10:29 PM
|
Access Comments