« CBS Forbids Exposure of Buttocks, "Puffy" Areas at Grammys;
Ashley Judd Hardest Hit
|
Main
|
MSNBC's Unqualified Low-Watt Pundette Krystal Ball: Of Course I'm a Hypocrite, a Leftist President Obviously Has the Power to Assassinate People on His Own Authority »
February 08, 2013
Are You In the Market for a New Car?
How About a Grand Mal Seizure?
What If I Told You You Could Now Get Both -- At the Same Place?
Wow, I am not kidding about the seizure part
Hey, Don't Click; Poor Guy's Bandwidth is Getting Hammered. See The Screencap Below Instead; It's Less Seizurey Anyway. You'll get the gist.
AndyU. just emailed me to say, "There's one site on the web that looks worse than ours."
Update: What are they selling again?
Cars right?
Not mobile missile launchers, right?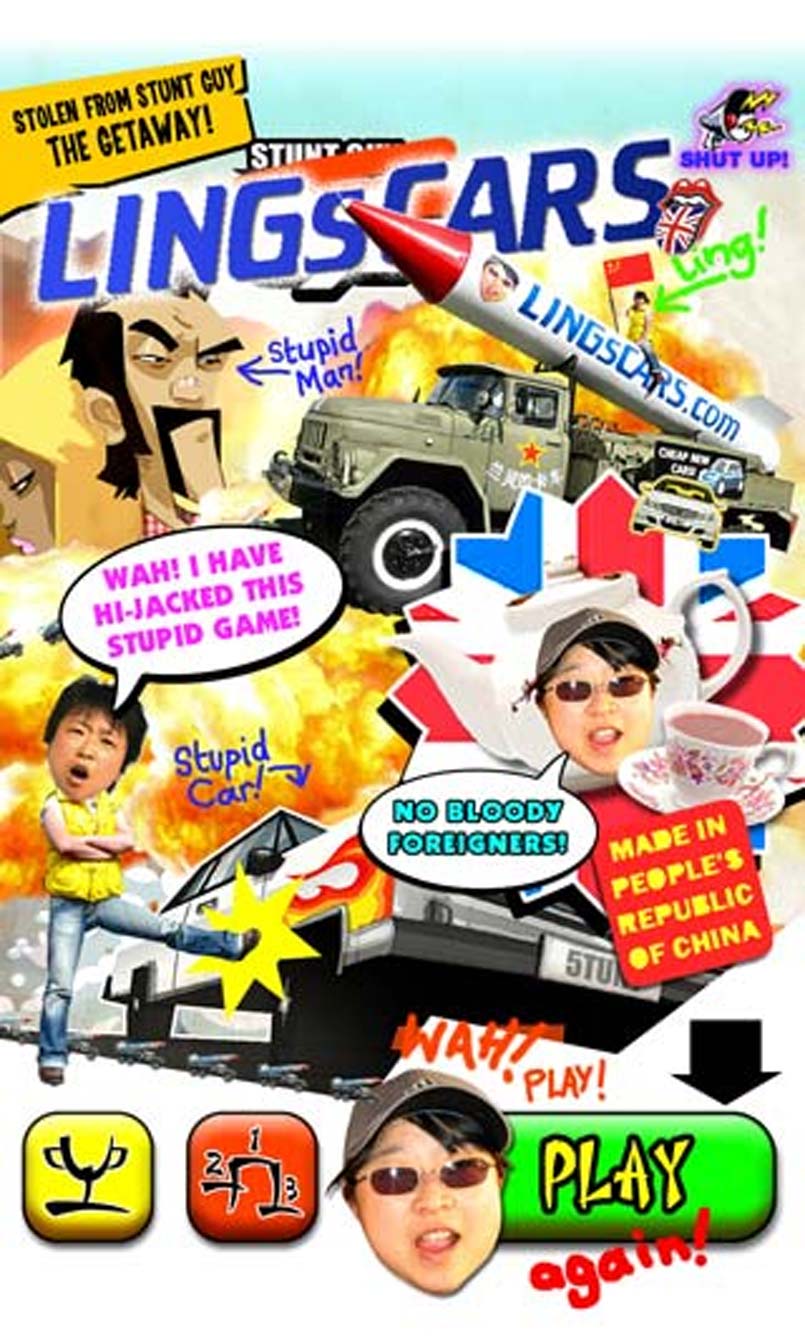 Some will say this is fake.
I say to such skeptics: Shut up.
Satisfied Customers: Look at these satisfied customers of Ling's Cars.
Could they all be wrong?!?

posted by Ace at
05:31 PM
|
Access Comments