« Guns & Hunting Thread (1-27-2013)
|
Main
|
Top Headline Comments 1-28-13 »
January 27, 2013
Overnight Open Thread (1-27-2013)
Hey all - I'm back after a week in Chicago at the Automate Show i.e. lots of robots, 0 degree weather and sampling various ethanol blends. Still recovering...
And mucho thanks to all the fill-in hosts who kept the USS ONT off the shoals for yet another week.
We Took a Car to the Moon - Three Times!
Sure the Lunar Roving Vehicle's top speed was only 8mph but that's exciting enough when you're in 1/6th Earth gravity.
124:58:52 Duke: The suspension system on that thing is fantastic!

124:58:54 England: That sounds good. We sound like we probably got enough of the Grand Prix. We're willing to let you go on from here. Call that a (complete) Grand Prix.

124:59:03 Duke: Okay. (Pause) Man, that was all four wheels off the ground, there. Okay. Max stop.
And took some dash cam footage along the way:
In just the last two months Americans have bought enough weapons to outfit the entire Indian and Chinese armies combined. And 67 million(!) guns have been bought since Obama took office.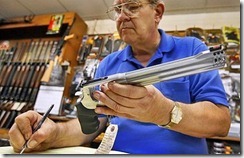 Throwing Sand in the Gears of Obamacare
John Nolte is just following the law:
Here's the two plus two: Starting next year, you can wait until you're sick to purchase health insurance. And if you do so, you cannot be denied or even charged a higher premium price. Here's the four: Because the ObamaCare penalty to be uninsured is much cheaper than purchasing insurance, why not do exactly that?

As I laid out in this piece, because ObamaCare allows me to game the system in this way, for the first time in over 25 years, I'm an uninsured-American. Going forward, my plan is to pay the annual penalty, which is ridiculously cheaper than insurance, and only purchase health insurance should I get sick.

As soon as the masses figure out this option under Obamacare - that there's even less of an incentive to purchase health insurance than there was before ObamaCare passed - that's how the system crashes.
Merimna and the Provocation of Weakness
The perfect metaphor for the situation created by president Obama was created by Edward Plunkett in his classic short story The Sword of Welleran. In it, a fabled city rich with treasure is defended largely by the memory of its past glory and strength. But now the brigands suspect that the great heroes standing firm upon the wall are but fakes. One evening a pair of raiders, their lives already forfeit climb the wall, and still sick with fear approach the figures whose deeds still struck terror in the hands of the bandits. And they find them nothing but statues.
All across the board a wide variety of people are beginning to suspect something similar to what Halsey found in 1944. That under the bombast and veneer of invincibility the Obama administration is a shambling, incompetent, hollow shell. It has self-admittedly lost control of its borders; it is unable to pass a budget and now for all the world to see it cannot even protect its own diplomatic missions.

Jim Belushi Doesn't Appreciate Chick Advice
.and Jenny was sitting in the passenger seat. Here comes the test, guys, for a successful marriage: She lifts her hand oh-so-gently, sticks her finger out, and points at the next street and says, "Why don't you turn here? It's shorter." I stopped the car, pulled over to the side, took off my seat belt, did a full, dramatic turn and looked at her in the eye. I said, "I think you're cool, but never, ever ever tell me where to go in a car. Never point to a street, never tell me which way is shorter, never talk to me about directions while I am driving my car. Never make a sound like an 'oof' when there is a car coming near us. I am the master of my car. I am in charge of machinery. This is my Batmobile. Robin doesn't tell Batman where to go. I will decide, right or wrong, which way we are going . But I still think you are cute. I like you."
On the other hand he's been married to Jenny for 17 years now.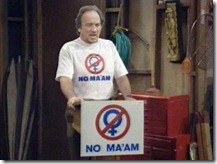 Cheese fire in Norway tunnel burns for 5 days
I'll take unlikely headlines for 100, Alex.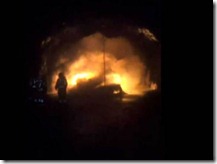 Also how about some Cheesy Soft Pr0n?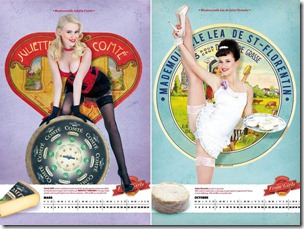 You Can Have My Kittens When You Pry Them From My Cold Dead Arms
Environmentalists want to make New Zealand kitteh-free:
Morgan called on his countrymen Tuesday to make their current cat their last in order to save the nation's unique bird species. He set up a website, called Cats To Go, depicting a tiny kitten with red devil's horns. The opening line: "That little ball of fluff you own is a natural born killer."
And the good news is that you won't probably won't have to euthanize your kitty immediately:
He doesn't recommended people euthanize their current cats -- "Not necessarily but that is an option" are the site's exact words.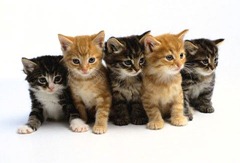 From the Morons:
When Stripping Goes Wrong (Thanks to TN)
Video: Fiscal Cliff and Income Taxes
Warren Buffett's cons, Hollywood accounting scams vs Anne Hathaway's cooter. (thanks to David D.)
Weekly AoSHQ Commenter Standings
Top 10 commenters:
1 [1605 comments] 'sven10077' [225.31 posts/day]
2 [484 comments] 'Anna Puma (+SmuD)'
3 [440 comments] 'Vic'
4 [418 comments] 'Jones in CO'
5 [388 comments] 'Oldsailors Poet, Author of Amy Lynn available on Amazon. http://tinyurl.com/ahc8poj '
6 [352 comments] 'Jane D'oh'
7 [333 comments] 'HeatherRadish? needs a beer'
8 [289 comments] 'tasker'
9 [279 comments] 'BCochran1981'
10 [277 comments] 'thunderb'
Top 10 sockpuppeteers:
1 [51 names] 'Cicero (@cicero)' [7.16 unique names/day]
2 [42 names] 'The Political Hat'
3 [37 names] 't-bird'
4 [35 names] 'kbdabear'
5 [35 names] 'Brandon In Baton Rouge'
6 [30 names] 'Baron Vladimir Harkonnen'
7 [29 names] 'Cicero Kid'
8 [28 names] 'andycanuck'
9 [25 names] 'HeatherRadish? needs a beer'
10 [22 names] 'Romeo13'
The group. Yeah.
Where it's at - the Twitter
Tonight's post brought to you by Madonna and her pussy: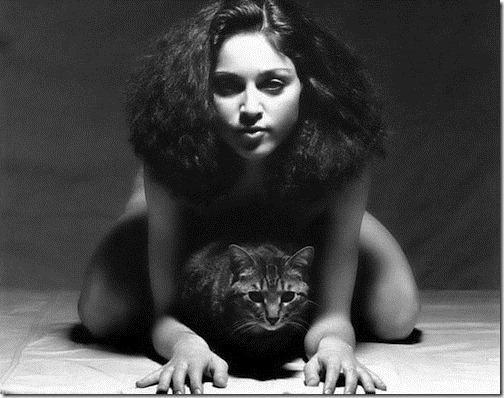 Notice: Posted by permission of AceCorp LLC. Please e-mail overnight open thread tips to maetenloch at gmail. Otherwise send tips to Ace.

posted by Maetenloch at
10:05 PM
|
Access Comments