« Wednesday Morning Link Dump
|
Main
|
House Voting On Debt Ceiling Suspension UPDATE: Plan Passes 285-144 »
January 23, 2013
Hillary Clinton Benghazi Testimony
Hillary is doing her thing on Benghazi in front of the Senate Foreign Relation Committee. Four or five questioners in A republican is finally getting to Susan Rice.
Overall Hillary is saying the House needs to give me money for embassy defense. She's turning this into a victory lap.
Still no mention of "YouTube".
Today's hearing is a political sideshow. If you're interested in the real challenges facing diplomats in non-permisive environments, listen to my talk with security expert Robert Caruso from October.
I'm not going to update with every statement of hers but she just said, "I wasn't involved in the talking points process" regarding Susan Rice's Sunday show appearance.
Obama isn't the only one who knows how to throw someone under the bus.
First testy exchange comes from Sen. Ron Johnson (R-WI). He goes after Hillary for the protest story without any facts. Hillary angrily responds (literally pounding the table) saying "We had 4 dead Americans! Was it a protest?...What difference at this point does it make?"
Unfortunately, Johnson had no answer to why it's a problem the administration spent 2 weeks lying. Hillary hid behind the bodies of 4 dead Americans and it will play well.
[Update JohnE.] Shorter Benghazi hearing: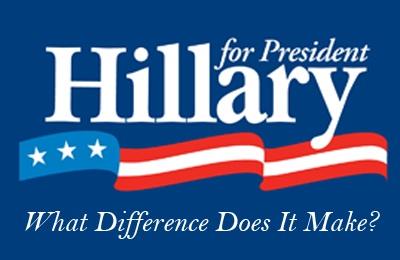 Video below the fold:

posted by DrewM. at
10:03 AM
|
Access Comments