« House Passes $50 Billion In Sandy Relief (Mostly Unrelated Pork) With Democrats Providing Majority Of The Yes Votes
UPDATE: Less Than Half The Money Is Sandy Related
|
Main
|
Top Headline Comments 1-16-13 »
January 15, 2013
Overnight Open Thread (1-15-2013)
The 2013 Annual AoSHQ Color Blindness Test
You should see numbers in the circles below. (Answers below the fold).
If you don't see a number, you might just be color-blind or intoxicated or possibly both.
But don't feel so bad - there may good evolutionary reasons for this.
Answers:
You should see -

16, 42

10, 5

57, 7

If you saw kokpelli or a vagina in one of these, your vision is fine - that's just a known side-effect of the CIA implant.
Even the Chinese Don't Want Chinese Baby Food
Well you can only kill pets and babies for so long with contaminated food before you get a bad reputation:
A surge in sales of one of Australia's most popular brands of infant formula has led to an unusual sight for this wealthy nation: barren shelves in the baby aisle and even rationing of baby food in some leading retail outlets.
But the run on formula is not the result of a local baby boom. Instead, it is being attributed to Chinese visitors, who are apparently concerned about domestic food safety standards and are believed to be buying in bulk and carrying it home.
In 2009, the Chinese government executed two milk manufactures for selling chemically tainted milk powder that lead to the deaths of six children, and in June 2012 the country's largest milk maker had to recall six months' worth of milk.
The Beginning: Democrat Congressman Proposes Repeal of 22nd Amendment
Crazy as it is, however, it's not a joke: Rep. Jose Serrano (D-N.Y.) on Friday re-introduced as H.J. 15 the same bill he offered last year, "Proposing an amendment to the Constitution of the United States to repeal the twenty-second article of amendment" - i.e., to end the two-term limit on the presidency, enabling Obama to be "President fo Life."
Viva El Presidente Obama!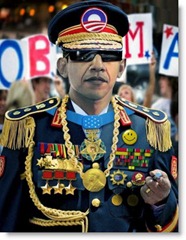 Life When You're NOT David Gregory
The Washington Metropolitan Police Department (MPD) inquiry into whether NBC's David Gregory possession on national TV of an illegal 30-round "high-capacity" magazine has been ongoing for three weeks. Meanwhile, U.S. Army veteran James Brinkley is still grappling with the fallout from his arrest last year on the same charge.

Mr. Brinkley's story is just one example of at least 105 individuals who, unlike Mr. Gregory, were arrested in 2012 for having a magazine that can hold more than 10 rounds.

...Despite the evidence Mr. Brinkley had been legally transporting the gun, his attorney Richard Gardiner said the D.C. Office of the Attorney General "wouldn't drop it." This is the same office now showing apparent reluctance to charge Mr. Gregory.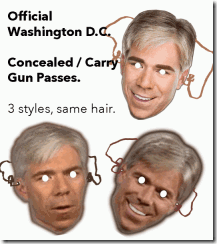 The Great User Interface FAIL of Windows 8
In the three decades that graphical user interfaces have been around a lot has been learned about what works and what doesn't and how to make a good GUI. Microsoft seems to have thrown out much of these lessons when they created the UI for Windows 8.
I wouldn't quite call it unusable since with enough time on it you can learn all the quirks and wierdnesses. But the fact that you have to re-learn so much and can't just guess at it is a FAIL.
The World's Most Dangerous Ride
Teh Tweet!
Tonight's post brought to you by year book photos: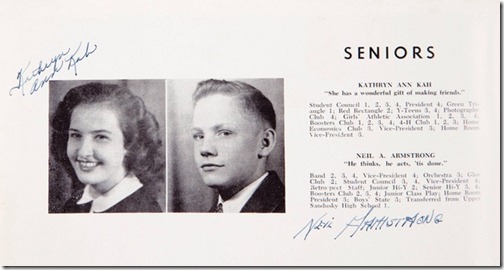 Notice: Posted by permission of AceCorp LLC. Please e-mail overnight open thread tips to maetenloch at gmail. Otherwise send tips to Ace.

posted by Maetenloch at
10:33 PM
|
Access Comments