« Gun Control: A Discussion, Not A Lecture. [dri]
|
Main
|
Confirmed: John Boehner Is In Over His Head. Way Over His Head »
December 22, 2012
Shockingly, Vegetables Can Taste Good [CharlieBrown'sDildo]
I actually like vegetables, but most dishes whose main ingredients are vegetables taste....fine. Not great, or even very good. For most people, foodgasms usually revolve around some protein/fat combination like a big grilled steak, or a fantastic burger with great toppings. But the protein ration has been increased from 150 grams/day to 120 grams/day, so making do with less has become quite pressing.
Ratatuille is a classic French dish with about 8,000 versions, but this one is the best I have tried, at least in part because the timing of the cooking ensures that each vegetable is cooked correctly, so the dish isn't a tasteless mush. So people who want a trip down memory lane to the slop they dished out in the middle school cafeteria will have to find another recipe.
I serve this over a big pile of rice, but it's great on its own too.
Ratatouille
Ingredients
●1/4 cup olive oil, plus more as needed
●1 ˝ cups small diced onion
●1 teaspoon minced garlic
●2 cups medium diced eggplant,
●˝ teaspoon fresh thyme leaves
●1 cup diced yellow bell peppers
●1 cup diced red bell peppers
●1 ˝ cup diced zucchini squash
●1 ˝ cup diced yellow squash
●1 ˝ cups peeled, seeded and chopped tomatoes, or one can of good chopped tomatoes
●1 tablespoon thinly sliced fresh basil leaves
●1 tablespoon chopped fresh parsley leaves
● Salt and freshly ground black pepper
Directions
●Set a large 12-inch sauté pan over medium heat and add the olive oil.
●Once hot, add the onions and garlic to the pan.
●Cook the onions, stirring occasionally, until they are wilted and lightly caramelized, about 5 to 7 minutes.
●Add the eggplant and thyme to the pan and continue to cook, stirring occasionally, until the eggplant is partially cooked, about 5-7 minutes. Add more oil as needed.
●Add the yellow and red peppers, zucchini, and squash and continue to cook for an additional 5-7 minutes.
●Add the tomatoes, basil, parsley, and salt and pepper, to taste, and cook for a final 5-7 minutes.
●Stir well to blend and serve either hot or at room temperature.
Per Serving: 136 Calories
9g Fat (58.6% calories from fat)
2g Protein
13g Carbohydrate
4g Dietary Fiber
0mg Cholesterol
9mg Sodium
[Addendum] It can be served with this.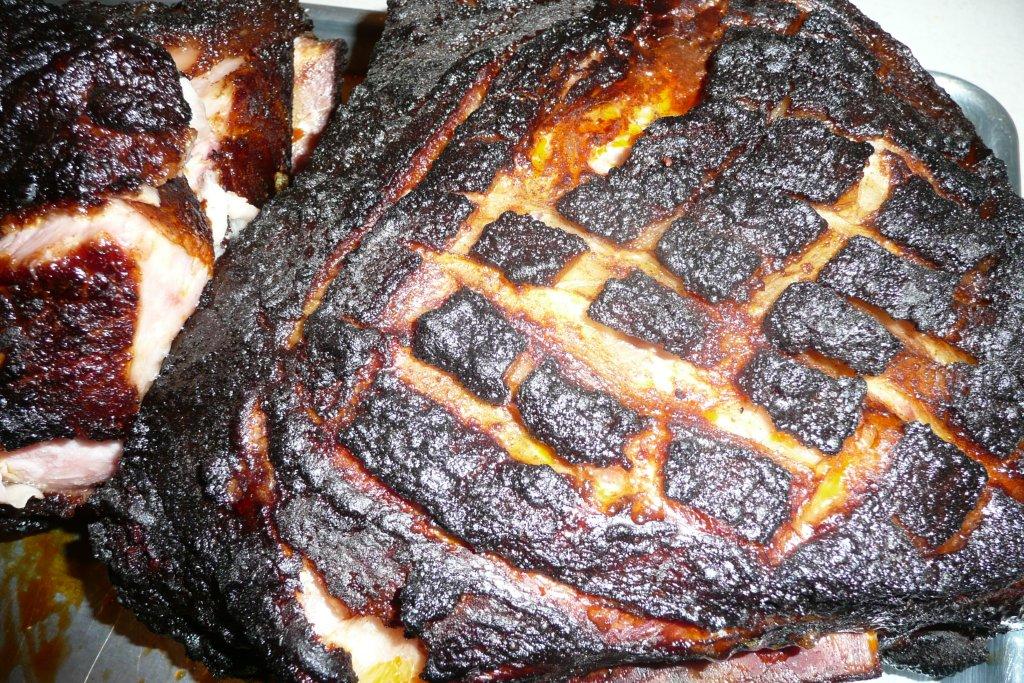 posted by Open Blogger at
12:09 PM
|
Access Comments