« Schadenfreude and Smartassery [Warden]
|
Main
|
DOOMSDAY PRODUCT REVIEW [@PurpAv] »
December 21, 2012
Overnight Open Thread (21 Dec 2012)
Welcome to Winter. Officially anyway. Still have a few hours left for the Mayan Apocalypse (or maybe until Sunday According To Mexican Scientists) so drink up and come on in to the ONT.
Unusual Christmas Traditions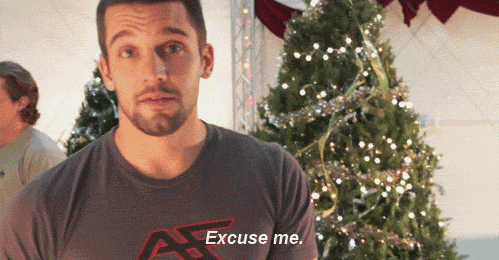 Unusual Christmas Traditions From Around The World. Oh I'm sure some of you morons have some "unusual" ones too.


Catalonia: While Americans gather around the Christmas tree to open presents, in Catalonia, families gather around the "caga tio," a log that's decorated with a cartoon face and plied with treats in the weeks before Christmas. On Christmas day, the children sing a song and beat the log with sticks until it "poops" out presents (caga is the Catalonian equivalent of "caca," and literally means "pooping log"). The log's backside is covered with a blanket, and when the song is done and the presents have all been pooped out, parents pull back the covers to reveal the log's scatological bounty. It's a Christmas miracle!
Bonus: Latest Probability Of A White Christmas. Dang. No snow for me. And I'm not gonna pay $16,387 To Make It Snow At My House either.

Bob Costas
Psst. Hey Bob Costas, you might want to rant about televisions now. Tipping Televisions Kill Record Number Of U.S. Kids Government Warns.


The U.S. Consumer Product Safety Commission (CPSC) released a report on Thursday that estimates about 43,000 people are injured in a television or furniture tip-over related incident each year, more than 25,000, or 59 percent, of whom are children.

The report also showed that 349 people were killed between 2000 and 2011 by a falling television, appliance or piece of furniture -- 84 percent of them were kids younger than 9 years old. Falling televisions were more deadly, accounting for 62 percent of these fatalities. Last year alone, a record 41 tip-over related fatalities occurred.

The worrisome trends the report spotlighted indicated that three children are injured by a tip-over every hour -- or 71 children per day -- and one child is killed every two weeks. Seventy percent of injuries involving children were caused by televisions, followed by 26 percent caused by furniture like dressers or tables.
Sadly, we don't know how many were killed while watching Bob Costas.
Beer Is Coming
Only 6.5% alcohol? That's not strong enough for a Game Of Thrones Beer.
A Bit Of History
The Boy Who Became A WWII Veteran At 13 Years Old. So what were you doing when you were 13 that comes close to this?


Seaman Graham quietly became a teenager, turning 13 on November 6, just as Japanese naval forces began shelling an American airfield on Guadalcanal Island. Steaming south with the Enterprise, Task Force 64, with the South Dakota and another battleship, the USS Washington, took four American destroyers on a night search for the enemy near Savo Island. There, on November 14, Japanese ships opened fire, sinking or heavily damaging the American destroyers in a four day engagement that became known as the Naval Battle of Guadalcanal.

Later that evening the South Dakota encountered eight Japanese destroyers; with deadly accurate 16-inch guns, the South Dakota set fire to three of them. "They never knew what sank 'em," Gatch would recall. One Japanese ship set its searchlights on the South Dakota, and the ship took 42 enemy hits, temporarily losing power. Graham was manning his gun when shrapnel tore through his jaw and mouth; another hit knocked him down, and he fell through three stories of superstructure. Still, the 13 year-old made it to his feet, dazed and bleeding, and helped pull other crew members to safety while others were thrown by the force of the explosions, their bodies aflame, into the Pacific.
I love this quote from the skipper of the USS South Dakota.


Standing on the bridge, Captain Gatch watched as a 500-pound bomb struck the South Dakota's main gun turret. The explosion injured 50 men, including the skipper, and killed one. The ship's armor was so thick, many of the crew were unaware they'd been hit. But word quickly spread that Gatch had been knocked unconscious. Quick-thinking quartermasters managed to save the captain's life—his jugular vein had been severed, and the ligaments in his arms suffered permanent damage—but some onboard were aghast that he didn't hit the deck when he saw the bomb coming. "I consider it beneath the dignity of a captain of an American battleship to flop for a Japanese bomb," Gatch later said.
Nice View
Eleventy

You should know how to easily tell if a number is divisible by 11.

As an example, we'll use the number 10604.

First, add up the odd number digits in the number: 1 + 6 + 4 = 11.
Next, add up the even number digits: 0 + 0= 0.
Now subtract the sum of the odd digits (11) with the sum of the even digits (0): 11-0 = 11.
Now take the resulting number and see if you can divide it by 11: 11/11 = 1
If you can do this final division, as in this case (11/11 = 1), then the number itself (10,604) is also divisible by 11.
Doggeh Video
Canine caroling!

Tonight's ONT brought to you by: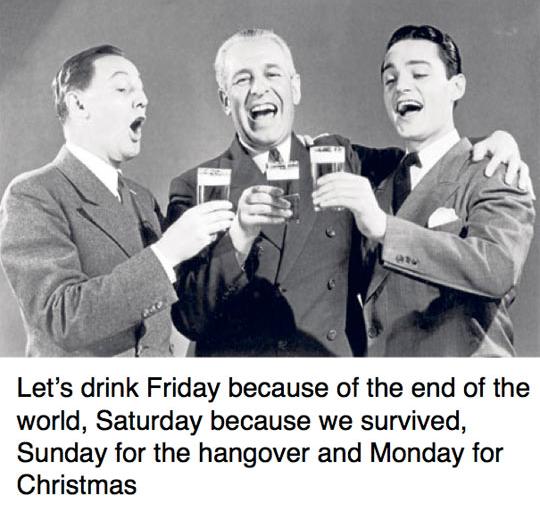 Notice: Posted by permission of AceCorp LLC. Please e-mail overnight open thread tips to maet or CDR M. Otherwise send tips to Ace.
PUT TEXT YOU WISH TO USE AS VISIBLE LINKING-LANGUAGE HERE
&topic=world_news">

posted by CDR M at
10:00 PM
|
Access Comments