« Benghazi Accountability Review Board Report Released
|
Main
|
Will China Build Its Own Carriers? [XBradTC] »
December 19, 2012
Lunchtime Food Pron [CharlieBrown'sD????]
Homemade pizza isn't trivial, but once you get the hang of forming the dough (easy) and sliding it off the peel and onto the stone (not so easy), it's a great way to impress your friends and potential mates. This one is an artichoke and arugula pizza with fresh mozzarella and a bit of ricotta.
There are a bunch of dough recipes on the intertubes, but I have found that a little aging in the refrigerator makes all of them better.
And...less is more. It is tempting to load up the pizza with pounds of your favorite ingredients, but they become unwieldy and you can't taste that great homemade dough!
When I started, I bought a cheap pizza stone and a cheap peel. The stone broke after five pizzas, but the peel is still going strong three years later.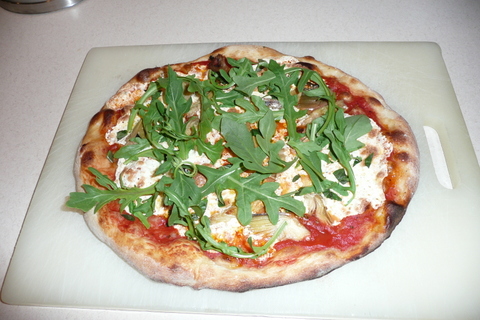 [addendum] And here is a more traditional pizza: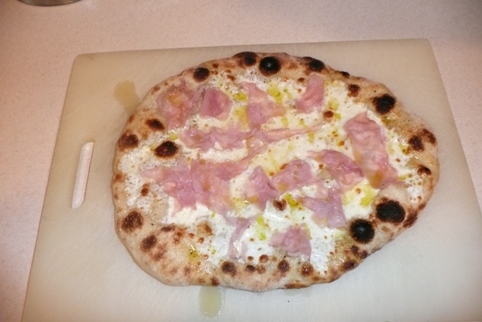 posted by Open Blogger at
12:06 PM
|
Access Comments