« Is This Something?
|
Main
|
Top Headline Comments 12-14-12 »
December 13, 2012
Overnight Open Thread (12-13-2012)
Well a recent international Gallup poll attempted to answer this question.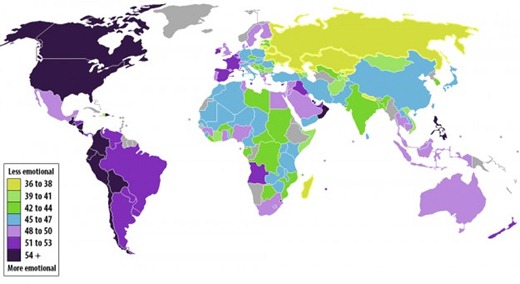 The least emotional country in the world (at least according to self-reports) is Singapore - where only 36% of Singaporeans reported feeling any positive or negative emotions on a daily basis.
The Philippines, El Salvador and Bahrain were the most emotional countries with a large majority of the population experiencing emotions every day.
But having emotions doesn't mean they're necessarily fun ones or that they bring happiness:
In the Philippines - which ranked as the world's most emotional society, followed by El Salvador and Bahrain - analysts were quick to point out that being emotional doesn't necessarily equate with being happy. One reporter at GMA News stressed that the nation ranked 103rd out of 155 countries in the 2012 World Happiness Report - and that its 95 million inhabitants are said to be the most depressed in all of south-east Asia.
In fact the Danes are considered rather cool and unemotional yet have the highest consistent  levels of happiness in the world:
Danes have more subdued, but more consistent, levels of positive affect as compared to Americans (Biswas-Diener et al., 2010). Although there should be little to no difference cross-culturally on intrinsic personality types such as introversion or extroversion, personality traits such as optimism and self-esteem are usually a product of one's environment, upbringing , and social groups.

There is little data on personality types of Danes; however, there exists data that suggests that Danes report more moderate changes in mood than people in the U.S. This could suggest a different, less emotional personality type for Danish people compared to Americans.
And how are Americans different? Well we go to 11... and sometimes -1:
In the U.S., people feel stronger feelings of positive emotions and have higher positive and the corresponding negative affect. I believe that this a contributing factor to higher levels of unhappiness.

Due to this, it seems that people from the U.S. are much more prone to having more peak experiences-more intense feelings of joy and excitement as well as anger and excitement.
Well I like to consider this just a side-effect of us having a bit too much joie de vive in our bloodstream which tends to convert over into a certain exuberant restlessness. Alcohol, boredom, and open spaces seem to help this process along.
Why Don't Americans Blame Someone for Bad Government?
Steve Teles has described our current system of government as a kludgeocracy - complex hacked kludges on top of more pieced together kludges. Most Americans agree it's too complex and inefficient yet can't quite identify who's at fault. The kludgeocracy seems to just grow on its own with no one in particular being responsible for it.
While liberals are harmed by the opacity of kludgeocracy's successes, conservatives are hurt by the lack of traceability of its failures. The fact that so much of our welfare state is jointly administered - either inter-governmentally or through contracting with private agents - makes it hard for Americans to attribute responsibility when things go wrong, thus leading blame to be spread over government in general, rather than affixed precisely, where such blame could do some good. The consequence of complexity, then, is diffuse cynicism, which is the opposite of the habit needed for good democratic citizenship.

...The last thirty years of American history have witnessed, at least rhetorically, a battle over the size of government.1 Yet that is not what the history books will say the next thirty years of American politics were about. With the frontiers of the state roughly fixed, the issues that will dominate American politics going forward will concern the complexity of government, rather than its sheer size.
CA Department of Education Fights School District for Daring to Spend Money on Children's Education
It used to be that whenever a man did something completely out of character or scandalous, people would refer to the saying 'Cherchez la femme' - look for the woman. Well perhaps this needs to be updated to a modern form: Whenever an organization does something utterly idiotic and against its own chartered purpose, cherchez la union.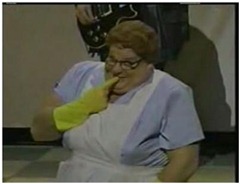 Does Belafonte Think Conservatives Should Just 'Smell The Glove'?
Short answer: Yes.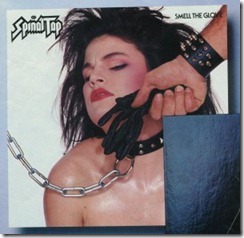 What Happens When Your Parents Adopt A Murderer?
In 1984, in the quiet and modestly affluent suburb of Cape St. Clair, Maryland, a 17-year-old boy named Larry Swartz murdered both of his adoptive parents. In 1993, after serving nine years of his 12-year sentence, Larry was released from prison and came to live with us.
The reasons are never made clear in the article but I suspect the father really, really wanted a son - even a murdering one.
The Worst Movie Girlfriends of All Time
Jonah Goldberg starts the ball rolling by nominating Bruce Willis' girlfriend from Pulp Fiction:
Over on Twitter I started a conversation about bad girlfriends in movies, by noting that Bruce Willis's gal pal in Pulp Fiction is simply awful and deserves to be on any top-ten list of worst movie girlfriends. She forgets his watch. Cries at the drop of a hat. Goes off to a lavish breakfast while Willis is risking his life. Etc. This sparked other suggestions and a short-lived hashtag game #WorstMovieGirlfriends.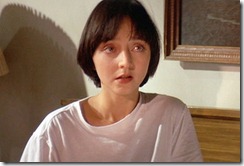 The Burger So Hot You Have To Sign a Waiver Before Eating It
When you have to wear gloves because you might get chemical burns from a spicy burger, maybe you've taken it a little too far.
Just one in ten of the 500 people who've taken the challenge have completed it so far, with Mr Bunce admitting he could only manage a quarter of the burger.

He added: 'We did a four-week special of the Fallout Challenge, but after the special came to an end we had so many people asking to do it, it ended up becoming a permanent fixture on our menu.

'The sauce in the burger contains a variety of chillies including the Ghost Chilli and the Scotch Bonnet. But what gives the sauce a real kick is the Ghost Chilli extract which registers at 4.2 million Scoville units.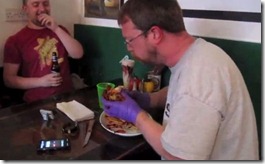 Yahoo group. That is all.
And my Twitter spew.
Tonight's post brought to you by December: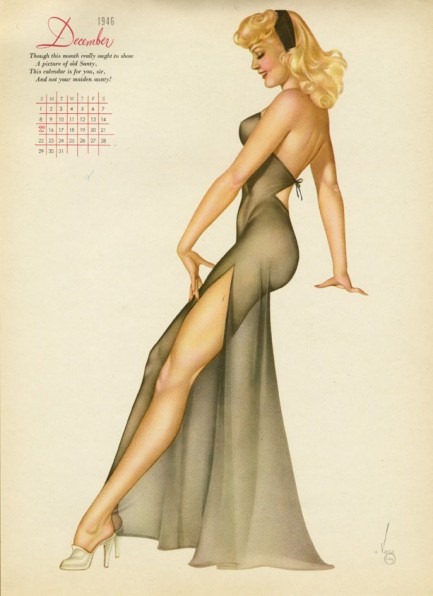 Notice: Posted by permission of AceCorp LLC. Please e-mail overnight open thread tips to maetenloch at gmail. Otherwise send tips to Ace.

posted by Maetenloch at
10:31 PM
|
Access Comments