« Evening Open Thread
|
Main
|
Are You Effing Kidding Me With This Right Now? »
November 12, 2012
Overnight Open Thread (11-12-2012)
Well I'm back in the US - all exhausted and jet-lagged and with my sausage contraband unconfiscated. Sometime the system fails us.
This is a classic short story that I had forgotten all about until logprof mentioned it a week or two back.
I got another barber that comes over from Carterville and helps me out Saturdays, but the rest of the time I can get along all right alone. You can see for yourself that this ain't no New York: City and besides that, the most of the boys works all day and don't have no leisure to drop in here and get themselves prettied up.

You're a newcomer, ain't you? I thought I hadn't seen you round before. I hope you like it good enough to stay. As I say, we ain't no New York City or Chicago, but we have pretty good times. Not as good, though, since Jim Kendall got killed. When he was alive, him and Hod Meyers used to keep this town in an uproar. I bet they was more laughin' done here than any town its size in America.

...
It's only a few pages long - so just go read the whole thing here.
By the end you should have caught on to the sub-text. If not, read it again or cheat and go here for a quick analysis.
What does it say about human nature and how does this apply to our modern politics? Discuss.
After he was defeated for reelection in 1989, New York Mayor Ed Koch was asked if he would ever run for office again. "No," Koch replied. "The people have spoken - and they must be punished." Indeed.
I hate to pile on but this just seems inept and thoughtless.
From the moment Mitt Romney stepped off stage Tuesday night, having just delivered a brief concession speech he wrote only that evening, the massive infrastructure surrounding his campaign quickly began to disassemble itself.

Aides taking cabs home late that night got rude awakenings when they found the credit cards linked to the campaign no longer worked.
It's a shame the Romney campaign didn't reflect the skills and virtues of Romney the man.
Once worth over $100 million after selling his anti-virus software company while in his 30s, he's now worth far, far less, wanted for murder in Belize and on the run. How did this all happen? Well read this article and then the one above and you'll start to see. I consider his story a cautionary tale about becoming super-rich without a driving purpose in life.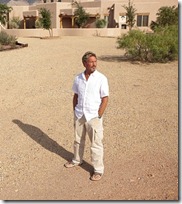 30 Years Ago: A Look Back at 1982
Time Bandits, Delorean, Ed Asner, and the Johnny Wadd.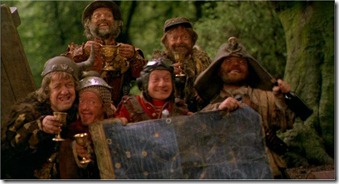 For once a video showing how a food is made that isn't entirely disgusting. Mostly because people's expectations for hot dog are set so low. Me - I'm getting hankerin' for some dogs.
Heh: Taylor Lautner says werewolf-on-infant love is a "touchy subject"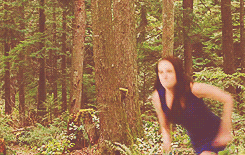 And John Cusack is making a Rush Limbaugh biography. What could possibly go wrong?
Oh and the Weekly Commenter Standings
Top 10 commenters:
1 [773 comments] 'sven10077' [108.50 posts/day]
2 [769 comments] 'Mirror-Universe Mitt Romney'
3 [572 comments] 'Samwise Gamgee the 3rd'
4 [462 comments] 'tasker'
5 [457 comments] 'J.J. Sefton'
6 [454 comments] 'Vic'
7 [437 comments] 'BCochran1981'
8 [402 comments] 'Nevergiveup'
9 [383 comments] 't-bird'
10 [375 comments] 'Niedermeyer's Dead Horse'
Top 10 sockpuppeteers:
1 [74 names] 'Adam' [10.39 unique names/day]
2 [56 names] 'Cicero (@cicero)'
3 [49 names] 't-bird'
4 [45 names] 'Butters'
5 [33 names] 'andycanuck'
6 [33 names] 'Armando'
7 [32 names] 'Doctor Fish'
8 [30 names] 'Truck Monkey'
9 [29 names] 'Federal feelings'
10 [24 names] 'kbdabear'

The Yahoo AoSHQ group. Bla bla bla.
And my twitter thang.
Tonight's post brought to you by 1942 (click for full-size):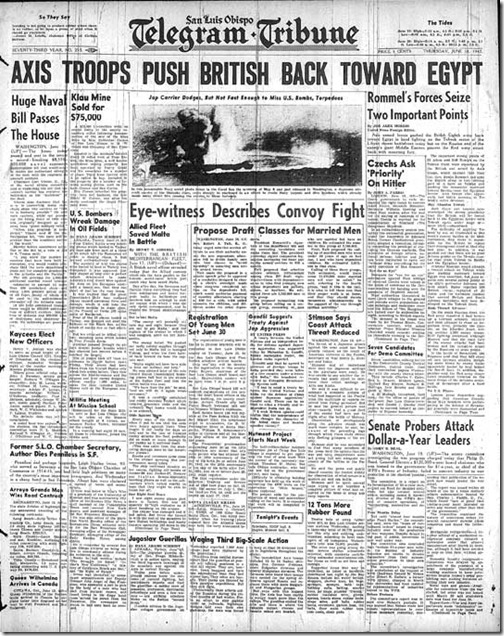 Notice: Posted by permission of AceCorp LLC. Please e-mail overnight open thread tips to maetenloch at gmail. Otherwise send tips to Ace.

posted by Maetenloch at
10:11 PM
|
Access Comments