« NFL Sunday
|
Main
|
All Quiet on the Gaming Front »
November 11, 2012
Veterans Day
The eleventh hour of the eleventh day of the eleventh month, in 1918.
I never feel up to the task, but it needs to be remembered.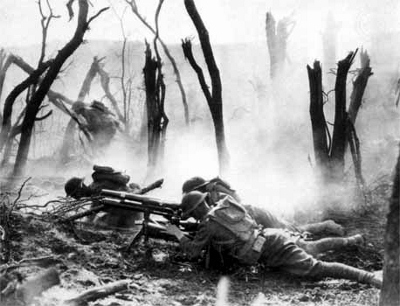 This day was known as Armistice Day, in the United States, with the signing of the Treaty of Versailles. A treaty that regrettably could not resolve deep historical conflict, and laid the foundation for another global conflict.
At the end of WWII it was changed from a remembrance of the end of WWI to a remembrance for all veterans and has been so until today.
Which is good and proper.
This isn't Memorial Day. That day is reserved for those who gave their all. This day is set aside for all those who served.
God bless them for their service. For their families. And God bless those who serve today, and their families again.
We owe them so much, and can repay so little. Except to offer our gratitude, and respect.
Update (sigh). Please take bitter political crap somewhere else. Not this thread. There are plenty of other places for you to emote. Not. Here.

posted by Dave In Texas at
02:23 PM
|
Access Comments