« What I'm Hearing About The Sex Scandal
|
Main
|
Outsourcing: Dominican Hookers Say Bob Menendez Stiffed Them On Payment for Sex »
October 31, 2012
Overnight Open Thread (10-31-2012) - Hallows Eve Edition
Happy Halloween all.
Drunk and on a sugar high is no way to go through life - but it is fun for a few nights a year though.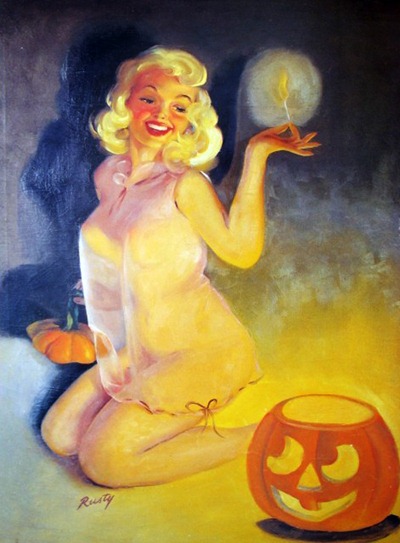 Obama Optimism: Why It's Unfounded Part I
Here Bob Krumm delves deep into the various poll numbers and points out why those sure of an Obama win (Nate Silver in particular) are misguided.
The optimism that Obama's supporters project is unfounded in hard data and historical precedent.  Against the numbers, his fans point to GOTV, state polls that buck the national norm, and magical statisticians who assure them that all is well.  The only thing missing is the inevitable last minute appeal to the ghost of Harry S. Truman.
And in Part II he explains why Obama supporters are still so confident:
Yesterday's post, along with all of the above from today, helps to explain why I think that Democratic optimism in an Obama re-election is unfounded.  The lack of circumspection that oft follows victory, the easy escape from other views, and the progressive's obedience to expertise make Barack Obama's supporters more optimistic than they should be.  Even while Barack Obama is still close enough to win, it should be clear by now that he is in an undesirable position for an incumbent.
And why is Intrade so wrong? Because the people placing bets there are themselves deluded:
For that, we have to look at Thursday's ABC/Washington Post poll*.  Even as this poll indicated that Mitt Romney held on to a three-point lead and sat at the magic number of 50%, it also found that among Obama's supporters, more than 90% of those polled expected Obama to win.  Among Romney's supporters barely 70% thought that their man would prevail.   It is an incongruous result when a majority expects the winning candidate to be the one with a minority of support.  However, Intrade, like polling, is simply a gauge of human emotions.  And those emotions are influenced by expert opinion.  Far  too many Democrats have faith in their experts' opinions and enough Republicans fear that those experts are right.
And where there's delusion, there's money to be made.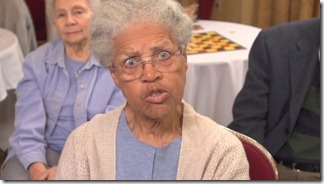 Why I Still Have a Hate-on for Jimmy Carter 3 Decades Later
Reason #78: His naivetι and meddling during Operation Eagle Claw in 1980:
Another presidential directive concerned the use of nonlethal riot-control agents. Given that the shah's occasionally violent riot control during the revolution was now Exhibit A in Iran's human-rights case against the former regime and America, Carter wanted to avoid killing Iranians, so he had insisted that if a hostile crowd formed during the raid, Delta should attempt to control it without shooting people.

Burruss considered this ridiculous. He and his men were going to assault a guarded compound in the middle of a city of more than 5 million people, most of them presumed to be aggressively hostile. It was unbelievably risky; everyone on the mission knew there was a very good chance they would not get home alive. Wade Ishmoto, a Delta captain who worked with the unit's intelligence division, had joked, "The only difference between this and the Alamo is that Davy Crockett didn't have to fight his way in."

And Carter had the idea that this vastly outnumbered force was first going to try holding off the city with nonviolent crowd control? Burruss understood the president's thinking on this, but with their hides so nakedly on the line, shouldn't they be free to decide how best to defend themselves? He had complained about the directive to General Jones, who had said he would look into it, but the answer had come back "No, the president insists." So Burruss had made his own peace with it. He had with him one tear-gas grenade-one-which he intended to throw as soon as necessary; he would then use its smoke as a marker to call in devastatingly lethal 40 mm AC-130 gunship fire.
But at least Carter did authorize the rescue mission and authorize air support. Which is more than we can say about Obama.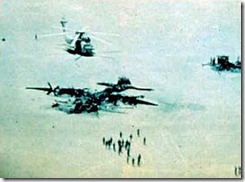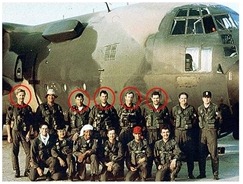 So an AP poll appeared last week that found 51% of Americans are prejudiced against black people. Well Sweasel had doubts about their uh, methodology and actually tracked down the study here.
If you agree with any of the following statements or guessed too low, well you just might be a racist:
"Irish, Italians, Jews, and other minorities overcame prejudice and worked their way up. Blacks should do the same without special favors."
"It's really a matter of some people just not trying hard enough; if Blacks would only try harder, they could be just as well off as whites."
"How much discrimination against Blacks do you feel there is in the United States today, limiting their chances to get ahead?"
And if you disagree, you're just a racist in denial, racist.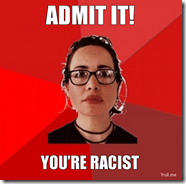 The 5 Creepiest Stories in the History of War
Most of these I had at least heard of although the George H. Bush-cannibalism connection was new one to me.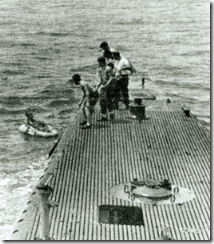 Music Videos of Your Nightmares!
Okay most of these are more disturbing than scary.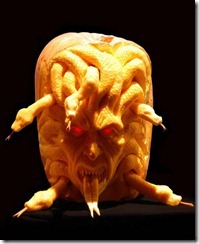 Modern Human Vs. Neanderthal: Who Would Win in a Fight?
Short answer: Probably the modern human - if they follow a rope-a-dope strategy.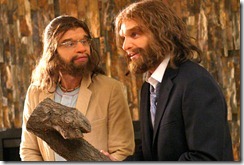 And if they get to choose the weapons, go with the modern stone age tools.
William Shatner: The Lesson He Never Forgot
As told to Star Parade Magazine in 1968.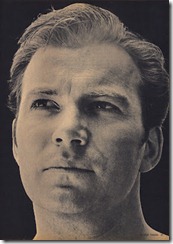 Teh Tweet!
Yahoo group. That is all.
Obligatory black kitteh content: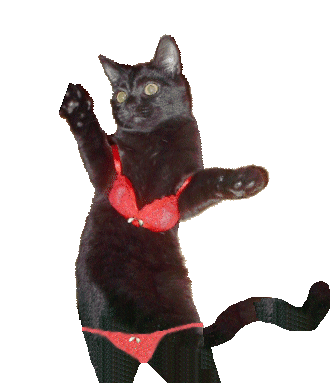 Tonight's post brought to you by every The Walking Dead episode broken down: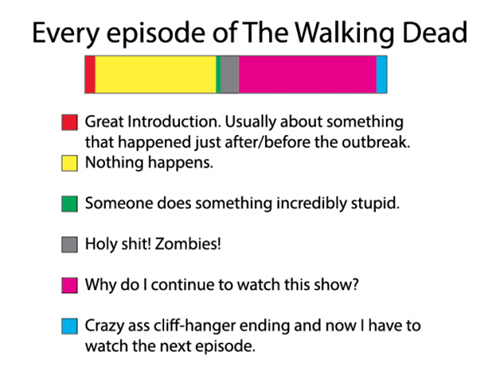 Notice: Posted by permission of AceCorp LLC. Please e-mail overnight open thread tips to maetenloch at gmail. Otherwise send tips to Ace.

posted by Maetenloch at
09:34 PM
|
Access Comments