« Liberal Panic: Romney Wants To Ban Tampons As An Ungodly Intrusion Into The Female Genitals
|
Main
|
Top Headline Comments 10-11-12 »
October 10, 2012
Overnight Open Thread (10-10-2012)
Brown Plastic Bowls and Potemkin Countries
In 1989 doctor Theodore Dalrymple through a confluence of events was one of 100 British guests allowed to tour North Korea. Here is his experience inside Pyongyang Department Store Number 1:
It didn't take long to discover that this was no ordinary department store. It was filled with thousands of people, going up and down the escalators, standing at the corners, going in and out of the front entrance in a constant stream both ways - yet nothing was being bought or sold. I checked this by standing at the entrance for half an hour. The people coming out were carrying no more than the people entering. Their shopping bags contained as much, or as little, when they left as when they entered. In some cases, I recognised people coming out as those who had gone in a few minutes before, only to see them re-entering the store almost immediately. And I watched a hardware counter for fifteen minutes. There were perhaps twenty people standing at it; there were two assistants behind the counter, but they paid no attention to the 'customers'. The latter and the assistants stared past each other in a straight line, neither moving nor speaking.

Eventually, they grew uncomfortably aware that they were under my observation. They began to shuffle their feet and wriggle, as if my regard pinned them like live insects to a board. The assistants too became restless and began to wonder what to do in these unforeseen circumstances. They decided that there was nothing for it but to distribute something under the eyes of this inquisitive foreigner. And so, all of a sudden, they started to hand out plastic wash bowls to the twenty 'customers', who took them (without any pretence of payment). Was it their good luck, then? Had they received something for nothing? No, their problems had just begun. What were they to do with their plastic wash bowls? (All of them were brown incidentally, for the assistants did not have sufficient initiative to distribute a variety of goods to give verisimilitude to the performance, not even to the extent of giving out differently coloured bowls.)

They milled around the counter in a bewildered fashion, clutching their bowls in one hand as if they were hats they had just doffed in the presence of a master. Some took them to the counter opposite to hand them in; some just waited until I had gone away. I would have taken a photograph, but I remembered just in time that these people were not participating in this charade from choice, that they were victims, and that - despite their expressionless faces and lack of animation - they were men with chajusong, that is to say creativity and consciousness, and to have photographed them would only have added to their degradation. I left the hardware counter, but returned briefly a little later: the same people were standing at it, sans brown plastic bowls, which were neatly re-piled on the shelf.
Read the rest here and find out what happens when Dalrymple attempted to buy a pen.
Communism always leads to Potemkin countries where the citizens lead sad Potemkin lives as cogs in the machinery of national deceit:
But the most sombre reflection occasioned by Department Store Number 1 is that concerning the nature of the power that can command thousands of citizens to take part in a huge and deceitful performance, not once but day after day, without any of the performers ever indicating by even the faintest sign that he is aware of its deceitfulness, though it is impossible that he should not be aware of it. ...But this is no joke, and the humiliation it visits upon the people who take part in it, far from being a drawback, is an essential benefit to the power; for slaves who must participate in their own enslavement by signalling to others the happiness of their condition are so humiliated that they are unlikely to rebel.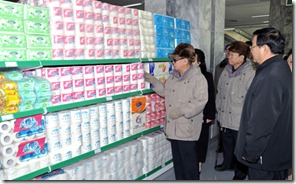 The 2012 State Business Tax Climate Index
Apparently NY, NJ, and CA would really like to get away from the whole private enterprise thing and are doing their bestest to drive the evil capitalist exploiters away. But what's going on in NC?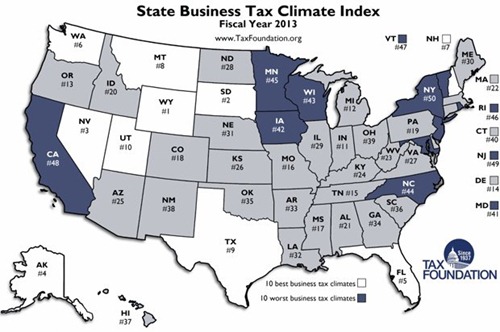 Eating Your Sharia Cake and having It Too
In which it turns out that a Muslim hottie alternately demands that we respect her culture and tradition of wearing Somali garb and a full head-scarf in public and resists any calls for assimilation to American culture- and also wants the freedom to party, live the sorority lifestyle at Georgia State, work as a sky waitress flight attendant, and wear this kind of clothing - depending on her audience.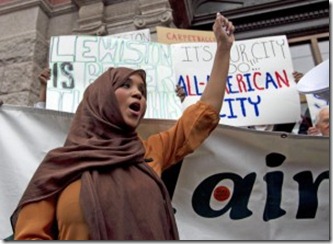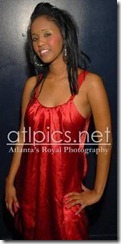 How To Get An Interview with Tom Hanks
Well if you're a low-on-the-media-foodchain podcast you make use of Tom's love of collecting old typewriters - and send him a 1934 Smith Corona. Here is his (typed of course) response: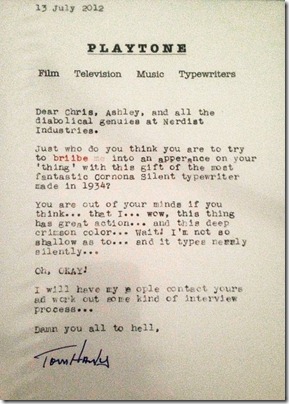 Well Neo-neocon was glad to see Ann Romney going hose-less:
Pantyhose are one of the worst fashion innovations ever. It's almost humorous that they are/were touted as an advance over old-fashioned stockings with garters, when they are a huge negative in the comfort arena. They became popular when miniskirts came in, because the skirts had become too short for gartered stockings. It seems there was no turning back, except as an occasional novelty in the bedroom.

The problems? Getting into them is awful. When one leg gets a run, you have to throw the entire apparatus out. The choice of what size to purchase is a never-ending coin toss. Don't get me started on the bathroom issues.

And did I say they were uncomfortable?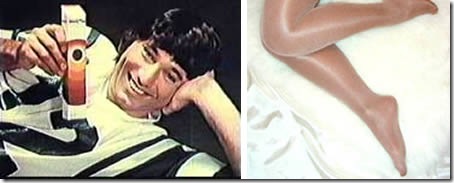 Teh Tweet!
Yahoo group. That is all.
Tonight's post brought to you by October: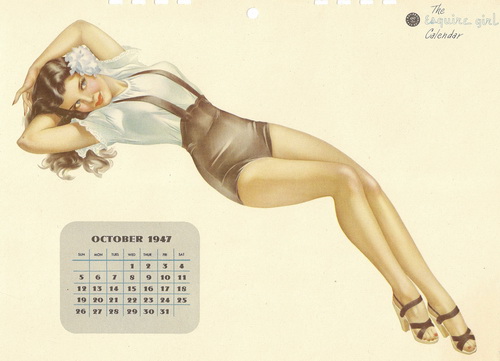 Notice: Posted by permission of AceCorp LLC. Please e-mail overnight open thread tips to maetenloch at gmail. Otherwise send tips to Ace.

posted by Maetenloch at
10:10 PM
|
Access Comments