« Muslims Celebrate Their Day Of Worship In Their Traditional Way....Riots UPDATE: University Of Texas Being Evacuated After Bomb Threat
|
Main
|
US GOVERNMENT NOW ACTING AS CENSORSHIP ARM OF ISLAMISTS »
September 14, 2012
Rasmussen: Romney 48, Obama 45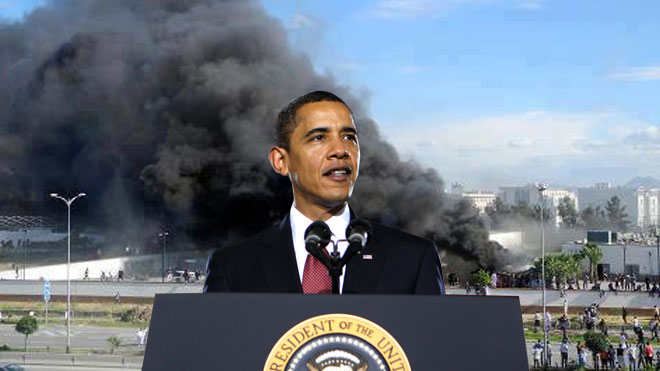 The Foreign Policy President (TM),
by @johnekdahl
I'm linking Instapundit, not Rasmussen, because Rasmussen has that annoying autoplay thing that must die.
So... the bounce is over, it seems.
Oh, and can we at least agree on this? I'd like a great deal more than that, but baby steps.
Who's Political? As the world burns today, Obama is telling twitter followers it's not too late to be entered into his Beyonce/Jay-Z dinner raffle, and David Axelrod is pimping some other nonsense.
Because they avoid politics in a time of crisis.
They also avoid the crisis, but who's counting?

posted by Ace at
11:58 AM
|
Access Comments