« Federal Reserve Announces Open Ended QE III
|
Main
|
White House Walks Back/Cleans Up/Clarifies The Foreign Policy President's (TM) "Not An Ally" Statement »
September 13, 2012
After IED Attack On Benghazi Consulte In June, No Additional Security Steps Were Taken; All Was Left In The Hands of Local (That Is, Libyan) Security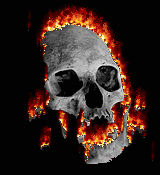 An IED was deployed against the Benghazi Consulate on June 6th. This is from a media briefing at that time-- when the media was actually still asking questions like this. Probably because it was safe to ask questions like this, as the IED did not kill anyone.
QUESTION: Did – have you asked for security to be tightened? And if you have done that, when did you do it? Did you do it before this bombing, after the confirmation of al-Libi's death?

MR. TONER: Okay. Let me start, and if you have any follow-up questions, I'll try to endeavor to answer them.

As Matt mentioned, we deplore the attack on our diplomatic mission in Benghazi. Fortunately, no one was injured in the attack. And we've also requested the Libyan Ministry of Interior to increase its security around U.S. facilities. In answer to your specific question, Matt, I'm not sure of the timing. I believe it was following the attack. If that's different, I'll let you guys know.

So in addition to deploring the attack, they also asked the locals to tighten their shit up.
QUESTION: But do you have any concern that this may be – may bode very ill for the future security of Libya? I mean, there seems to be a breakdown in security on all levels.

MR. TONER: On the contrary. As I said, our local guard force acted in exemplary fashion. We believe they were very vigilant in seeing this attack as it was taking place and sounding a warning for our mission staff to seek cover. And as I said, we've requested additional security. As to whether this bodes ill or well for – on a larger scale, clearly Libya is in transition. It's grappling with many different issues, important issues right now. Security is a concern, but one we're addressing, working productively with the Libyan Government.
When asked if the IED attack indicates a "breakdown" in security, Mr. Toner answers "On the contrary," and points out the local force had seen the IED attack.
I'm in a rush to get this up -- I think it's a scoop -- so I can't double-check stuff I'd like to. But I'm pretty sure some of the local troops told the attackers where the embassy staff was hiding.
The media simply will not report this.
Fine, we will.
Let's see if your embargo can stop this from getting out. I say it's national news before the end of the day, Make Believe Media.
Thanks to super-researcher @morgenr.
Note: News is coming fast; this is the third flaming skull in a row. Check the two posts below. We'd usually leave more time for each of them, being big stories, but we can't today.