« Wait a Minute: Joe Soptic's Wife Wasn't Even Diagnosed With Cancer Until 2006?
|
Main
|
Top Headline Comments 8-9-12 »
August 08, 2012
Overnight Open Thread (8-8-2012)
The Insta-wife: Why I Will Place a Romney Sticker on my Car
Here Dr. Helen Smith responds to a post by Myra Adams on why she's afraid to put a Romney sticker on her car. One of Adams' commenters makes the point that vandalism of your car is more or less expected in some areas with an 'incorrect' sticker:
You should be afraid. I won't put political stickers on my car. I don't want it vandalized. I live in the People's Republik of Madison, WI.

That's not an irrational concern. I wouldn't put a Republican sticker on my car nor sign in my yard. I see plenty of people still with Obama stickers on their cars or wearing his clothes and given the attitudes described above, it's not worth tempting fate. I'll express my views in the polls where it counts.
Smith was unpersuaded and declared:
Seriously, WTF? When Bush was running for his second term, no one had a Bush sticker on their car, so I found a stack of them and slapped one on the back of my car, and passed the rest out to others who said they were afraid. I kept it there for five years, even after Obama became president. Other people told me at that time it wasn't safe. I say "bullshit."

What isn't safe is being so fearful that you will not take a stand to turn this country around and are willing to hide out. Screw that. The next Romney sticker I find goes on my car.

Is there anyone else out there who feels the same way? If so, stand with me and dare to put a Romney sticker on your car.
Well I'm probably not going to be putting a Romney sticker on my car.*
Now I could give all kinds of high-minded excuses (my sacred conservative honor prevents it, it's a new car with anti-stick paint, I have adhesive allergies, bla bla bla), but the main reason is because I live in a pretty blue area and I just don't feel like dealing with the very real risk that my car will get vandalized while parked at the mall or grocery store. So yeah I guess I'm being fearful.
But since I don't live in a purplish area in a red state like Dr. Smith it's being fearful for a reason - vandalism of cars for having the wrong stickers can and does happen around here. It's sad but that's the reality. Plus I've had my car keyed before and it was a royal pain in the effin' butt trying to get it repaired enough not to look like crap. And frankly I'm just too lazy these days to want to go down that path again if I can help it.
So yeah I guess I'm being kinda cowardly and afraid to take a stand for this country via stickerfare. But I do intend to drag my ass to the polls to vote out the SCOAMF and convince/cajole/browbeat all my friends into doing the same. Which in my mind is a bit better than a vandal-bait sticker on my car.

* Plus I've never been into bumper stickers anyway so this isn't really a change for me.
PJ O'Rourke defends cars:
But cars didn't shape our existence; cars let us escape with our lives. We're way the heck out here in Valley Bottom Heights and Trout Antler Estates because we were at war with the cities. We fought rotten public schools, idiot municipal bureaucracies, corrupt political machines, rampant criminality and the pointy-headed busybodies. Cars gave us our dragoons and hussars, lent us speed and mobility, let us scout the terrain and probe the enemy's lines. And thanks to our cars, when we lost the cities we weren't forced to surrender, we were able to retreat.
Okay Neo-neocon is flirting with Godwin's law but here I think she makes the case. Hitler and the Nazis first came up with the term 'big lie' and as she points out Hitler's description of what a big lie is itself contains at least one big lie.
Quick - which politician's behavior does this describe?
never allow the public to cool off; never admit a fault or wrong; never concede that there may be some good in your enemy; never leave room for alternatives; never accept blame; concentrate on one enemy at a time and blame him for everything that goes wrong; people will believe a big lie sooner than a little one; and if you repeat it frequently enough people will sooner or later believe it.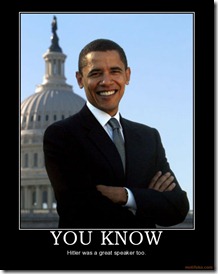 A View of Scientology from the Inside
Here's a long interview with John Brousseau, who was a 32-year member of the Church of Scientology and the brother-in-law of its current leader, David Miscavige, until he left in 2010. Along the way he was an assistant to Tom Cruise for several years and worked closely with him. His description of Tom is generally a favorable one but in his view the church is using him and will dump him the second he's no longer useful.
It's a fascinating read even if you're not all that interested in Scientology. One thing that comes out clearly is how paranoia was baked into the church from its earliest days.
After doing many projects not only on Cruise's house, but also with his vehicles and his airport hangar in Burbank, Brousseau says he got to know the man pretty well.

"He's got more energy than the local grid. But he's not very smart," he says. "He has so much energy, and he always has to be doing something with somebody."

That's backed up by something a person who worked closely with Cruise for many years told me recently about watching him during his marriage to Kidman: "Tom can't be alone. He goes nuts if there's not someone else around him, someone he can bug about stuff. He'd walk around the house, saying 'Where's Nick? Where's Nick?' He was like a kid that way."
this was a secret that Cruise and the church managed to keep at the time: Nicole Kidman, after initially embracing Scientology, soured on Miscavige and pushed away from the church. For years, Cruise also maintained a distance, and wasn't auditing or going to events. But then, after Cruise and Kidman broke up at the beginning of 2001, Miscavige assigned Marty Rathbun the job of auditing Cruise and bringing him back into the fold. From 2001 to 2004, Rathbun helped turn Cruise into the most rabid of Scientologists.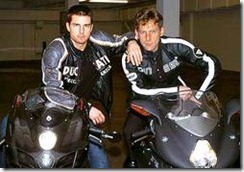 How To Save Un-downloadable Online Videos
Whether they're on YouTube, Vimeo, Hulu or Netflix.
Downloading from YouTube used to be as simple as clicking a button. Video files used to be exposed. You could just find their URL and download them. Unfortunately that is no longer the case, but that doesn't mean saving a YouTube video to your hard drive is impossible. Adapter is a great free audio and video converter for Windows and OS X that also happens to have a YouTube downloader built-in.
VLC can also save and convert YouTube videos.
12 Cities Where It's Better to Rent
In some areas house prices are still relatively high while rents have dropped so it's actually cheaper to lease a place. Unsurprisingly this includes the bay area in CA but the list also has several cities in FL, NC, and CO too.
And here are the cities where it's best to buy a house ASAP. Here you break even on the house in just 1.7 years:
Miami-Fort-Lauderdale, Tampa    1.6
Detroit   1.7
Phoenix   1.7
Orlando, Fla.   1.7
Las Vegas   1.7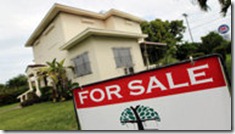 You know how people say that men are ALWAYS objectifying women? Well, they are. However, women do it too. From their lips, nips and hips to their toe tips, a gal will eyeball a woman as collection of body parts nearly as readily as a man, per a new study published in Science Daily (originally in the European Journal of Social Psychology).
Well men are just objectifying pigs while women are looking mainly for competitive analysis/catty remark purposes but everyone loves the boobehs.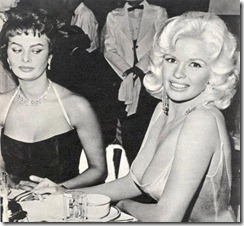 Teh Tweet!
Yahoo group. That is all.
Tonight's post brought to you by the wisdom of the Tap: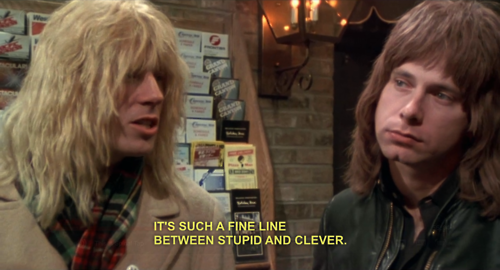 Notice: Posted by permission of AceCorp LLC. Please e-mail overnight open thread tips to maetenloch at gmail. Otherwise send tips to Ace.

posted by Maetenloch at
10:13 PM
|
Access Comments