« MISSOURI SENATE PRIMARY NIGHT- Akin.
|
Main
|
Top Headline Comments 8-8-12 »
August 07, 2012
Overnight Open Thread (8-7-2012)
Busy, busy so you get the easy peasy sub-300 second ONT.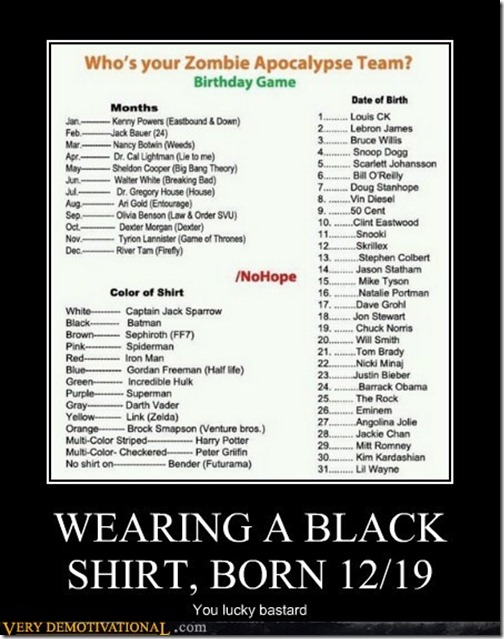 How Hard Is It To Drive a Tank?
So the Syrian rebels captured themselves some government tanks so the question is exactly how hard is it to drive a tank without any training.
It's difficult but possible. Fortunately for the Free Syrian Army, some of its soldiers received training before defecting from the government forces, because learning to drive a tank without instruction requires some patience and a little lucky guessing. The control panel features hundreds of switches, dials, and levers that operate the engines, guns, communications, electronics, fire suppressants, and gyroscopes, to name just a few of the machine's complex systems. Most of them have abbreviated labels that would mean nothing to a layperson, making it difficult to locate even the switch that turns the engines on and the stick that puts it into gear. (Some older tanks also need to warm up for a few minutes before driving.) Releasing the brake can be tricky, as many models require the driver to depress the pedal and pull a lever simultaneously.

Once the user has accomplished all of those threshold tasks, driving the tank is relatively intuitive. The brake pedal and the accelerator work the same as in a car. The newest tanks have airplane-style yokes for steering, while older models have two levers. Pulling back on the right lever slows the right track, which swings the tank to the right, while the left lever does the same for the left track. Newer tanks have automatic transmission, but older models-like the Soviet-era tank that the Syrian rebels swiped on Thursday-require shifting, and some have three clutch pedals and stall out rather easily.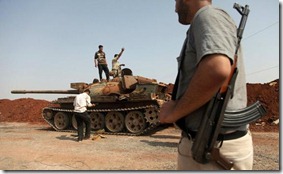 An Unconstrained Obama and the Death of Suburbs
Obama is a longtime supporter of "regionalism," the idea that the suburbs should be folded into the cities, merging schools, housing, transportation, and above all taxation. To this end, the president has already put programs in place designed to push the country toward a sweeping social transformation in a possible second term. The goal: income equalization via a massive redistribution of suburban tax money to the cities

.The ultimate goal of the movement led by Kruglik, Rusk, and Orfield is quite literally to abolish the suburbs. Knowing that this could never happen through outright annexation by nearby cities, they've developed ways to coax suburbs to slowly forfeit their independence.
Someone once pointed out that all city planners have a fetish for Greenwich Village circa 1962 and everything they plan is to make you live in the Village.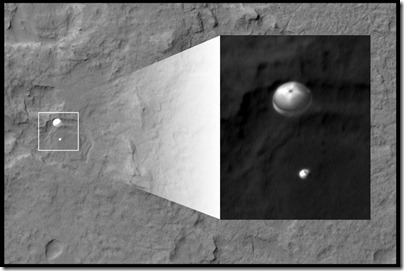 Romney Gets The Crucial Porn Endorsement
Jenna Jameson endorses Romney. I'm not sure who Jenna Jameson is, but Howie tells me she's a porn star of some sort or another:

"I'm very looking forward to a Republican being back in office," Jameson told CBS in a VIP room at the strip joint Gold Club.

"When you're rich, you want a Republican in office," she added

You'll remember that in the last go around that it was Hilary Clinton who got secured the crucial porn star / Hollywood madame endorsement.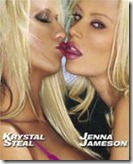 Beyond the Boobs: A Brief Cinematic History of Women With More Than Two Breasts
Everyone immediately thinks of the original Total Recall but it turns out that there's history of multiboobied women in movies.
BUT there's one thing everyone can be happy about: BOOBIES. As mentioned before, Len Wiseman did the right thing and added a three-boobed hooker into the Colin Farrell-starring remake, one played by Kaitlyn Leeb. And now we also know that even though the film's rated PG-13, Leeb will be, in the breathless words of TMZ, "showing FULL NIPPLES."

All this hubbub about breasts - which is something the Internet NEVER talks about - got me thinking about other films that have featured women with more than the usual two. I couldn't find every cinematic example (you'd think it'd be easier finding a copy of Firecracker in less than 24 hours...), but it's pretty thorough. This is... "Beyond the Boobs: A Brief Cinematic History of Multi-Breasted Women."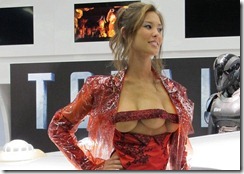 Teh Tweet!
Tonight's post brought to you by the American rowing team - third in rowing, first in bronze boners: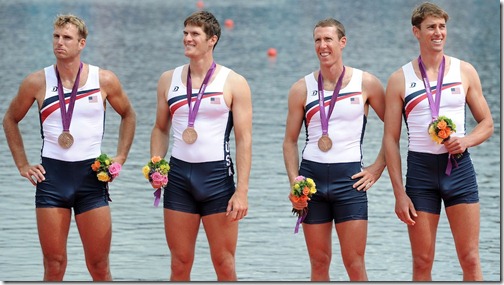 Notice: Posted by permission of AceCorp LLC. Please e-mail overnight open thread tips to maetenloch at gmail. Otherwise send tips to Ace.
DONE!!!

posted by Maetenloch at
08:38 PM
|
Access Comments