« Obama Is A "Radical" Who Is "Dangerous" To Free Speech Says.....Mitch McConnell
|
Main
|
Early Afternoon Open Thread And Bonus Racism »
June 15, 2012
BREAKING: Obama To Institute Portion Of DREAM Act Via Executive Fiat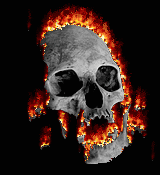 More details soon but it looks like "young" people who came here as kids will get work permits, no path to citizenship.
Stand by for details.
Constitution? Never heard of it.
Politically it's brilliant desperate. It will energize his base and force the GOP to talk about being anti-DREAM Act and anti-illegal immigrant. ("Brilliant was my insta-reax but it's not. To be clear, it shows how weak Obama is. He's blowing off white working class voters but he's going to lose them anyway. He needs to rally his base to hold what he has. This will do that. Of course like most base rallying moves, it will rally the other side's too.)
Added:
"Young" is now defined as "Under 30".
The Obama administration will stop deporting and begin granting work permits to younger illegal immigrants who came to the U.S. as children and have since led law-abiding lives. The election-year initiative addresses a top priority of an influential Latino electorate that has been vocal in its opposition to administration deportation policies.

The policy change, described to The Associated Press by two senior administration officials, will affect as many as 800,000 immigrants who have lived in fear of deportation. It also bypasses Congress and partially achieves the goals of the so-called DREAM Act, a long-sought but never enacted plan to establish a path toward citizenship for young people who came to the United States illegally but who have attended college or served in the military.

Congress rejected the full on DREAM Act and this more modest proposal was basically the Rubio plan that was going to be introduced as legislation at some point. But who needs Congress, right? They just get in the way.
My reaction to this?
In every stage of these Oppressions We have Petitioned for Redress in the most humble terms: Our repeated Petitions have been answered only by repeated injury. A Prince whose character is thus marked by every act which may define a Tyrant, is unfit to be the ruler of a free people.
-Stuff Jefferson Actually Wrote, 3rd Edition, Revised.
I'm sure high unemployment swing state voters will be thrilled with millions of new workers now competing against them.
1:15 eastern Rose Garden announcement.
This will also step on Romney's bus tour a bit. It will be interesting to see how Mitt reacts. My guess? He won't very much. He'll stay focused on jobs and the economy.

posted by DrewM. at
09:55 AM
|
Access Comments