« Sunday Morning Open Thread
|
Main
|
Late Sun. Morn/Early Afternoon Zero Content Open Thread [OregonMuse] »
June 10, 2012
Sunday Morning Book Thread 06-10-2012: Shadenboner Edition [OregonMuse]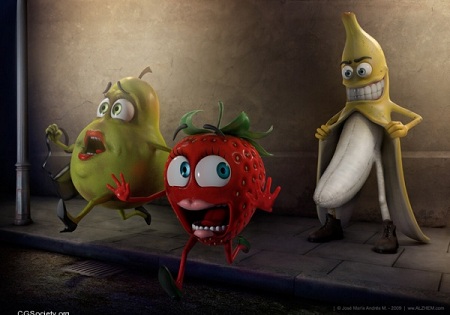 Walker Wins, Gives Gracious Victory Speech
Tap.. tap.. is this thing on?
I feel like a little kid whose parents have just had a big fight. I just want it to stop and for everything be back to normal, the way it was before.
So good morning, morons and moronettes, I hope it's OK to do this - it's the Sunday Morning AoSHQ Book Thread once again.
As you all can see from the above photograph, the events of the last couple of days on this blog have not diminished the monster, uh, engorgement given me by the results of the Wisconsin recall election.
One of the reasons it has lasted so long is that I keep watching this one video. If my enthusiasm starts to flag, even for one minute, I do a page fresh and then I find myself standing at attention once again. I think you've all seen this video but it won't hurt to see it again, and you can trust me on that. Ladies and gentlemen, I give you the new star of the conservative blogosphere, Weepy Cheese Boy:

Also, it's hilarious that the in-studio announcer at the end referred to Cheese Boy as a "blue collar voter". Snort. Yeah, right. 'Blue collar' implies having to work for a living and that whiny little pussy looks like some spoiled baby who's never worked a day in his life.
Books About Election Fraud
If It's Not Close, They Can't Cheat: Crushing the Democrats in Every Election and Why Your Life Depends on It is not about fraud as such, rather it assumes the probability if fraud abd stresses the necessity of winning elections beyond the "margin of cheat".

I've heard that this book is a depressing read, but very informative.

Oh, and just to show how what a balanced guy I am, here's a couple from the other side.I've heard the proggies crying into their beer about the 2004 election, saying it was stolen. Their argument goes something like this:
1. Early exit polls showed John Kerry leading George Bush by a substantial margin.
2. But when the votes were counted, Bush came out ahead.
3. The only possible explanation for this disparity is votor fraud by Republicans.
Huh?
The flaws in this argument are so obvious, I thought it just lefty sour grapes, but no, it's more than that, they really believe this.
Also, winged monkeys despatched by Darth Cheney and Karl Rove stole Ohio for the GOP. I didn't know this. Perhaps you didn't, either.
Or, you can just deny anything is really wrong, and that everything is just peachy. Nothing to see here, folks, move along.

As always, book thread tips may be sent to aoshqbookthread@gmail.com
Hopefully, you all have been reading some good stuff this week.
[Update - Andy]: Shameless plug for the new e-book from Twitter's conservative Colonel of #caring, Kurt Schlichter. With a title like I Am a Conservative: Uncensored, Undiluted and Absolutely Un-PC, and a $2.99 price, you can't go wrong.


posted by Open Blogger at
11:10 AM
|
Access Comments