« Late Afternoon/Early Evening Open Thread [OregonMuse]
|
Main
|
POLL NIGHT- 2 FOR 1:FINAL PPP POLL (WISCONSIN RECALL): Walker 50 Barrett 47; ANGUS-REID: WALKER 53% BARRETT 47% »
June 03, 2012
Overnight Open Thread (6-3-2012)
And we're off to a bright new shiny non-pre-owned week...
Well Staples has a online test that measures your reading speed.
Since I utterly failed phonics in elementary school I was forced to learn to read almost entirely through word pattern recognition. So it took me a lot longer to master reading but on the plus side since then I've always been a fast reader and can even read upside-down text as well. That said I still think phonics is the way to go for most students learning English.
And here's my score - I read a bit more leisurely than usual since I had a feeling there would be a test afterwards: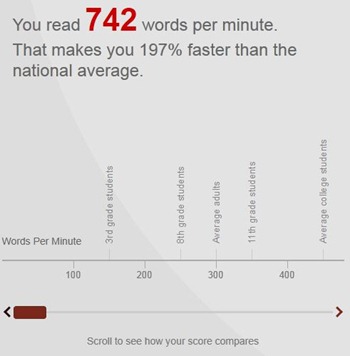 U.S. Offered Escape to Helpful Pakistani Doctor, Was Rejected
Okay maybe the government isn't as stupid as it's been made out to be.
Tribal court documents show that the Pakistani doctor who was sentenced to 33 years in prison after helping the Central Intelligence Agency track down Osama bin Laden had not been charged with treason, as some Pakistani officials had initially reported.

...Further, Reuters reported yesterday that the doctor, for unclear reasons, rejected an offer by U.S. officials to resettle him and his family outside of Pakistan, in the wake of the bin Laden raid.
SpaceX mission control vs. NASA mission control
Although to be fair SpaceX will probably evolve into something more like NASA's as they begin to do space missions routinely.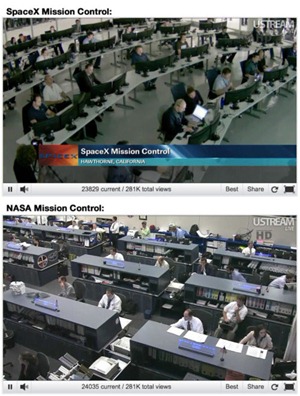 Estimates by The Economist suggest that the average British size 14 pair of women's trousers is now more than four inches wider at the waist than it was in the 1970s. In other words, today's size 14 is really what used to be labelled a size 18; a size 10 is really a size 14. (American sizing is different, but the trend is largely the same.)

...Pizzas now come in regular, large and very large. Starbucks coffees are Tall, Grande, Venti or (soon) Trenta. "Small" seems to be a forbidden word.

Inflation is also distorting the travel business. A five-star hotel used to mean the ultimate in luxury, but now six- and seven-star resorts are popping up as new hotels award themselves inflated ratings as a marketing tool.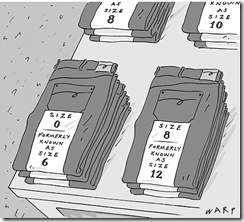 The US Army is Getting Smaller - And Better
In response to the Congressional order to sharply reduce strength, the army has greatly reduced recruiting efforts and is making it more difficult to reenlist. A lot of soldiers, who would have been allowed to reenlist over the last two decades, will not make the cut over the next few years.

Meanwhile it's getting much more difficult to join the army. Not only is a high school diploma required but you need good grades. High schools known for low standards and graduating students just for appearances sake, not because the grad was qualified, are avoided.
The ancient cliché that "only losers join" is long dead now. The military is now a club that many want to join but only few are good enough to get in.

Recruiting standards have also soared in the other services, particularly the air force, which has always been picky. The marines have gone from seeking a "few good men" to demanding a "few even better men" (and women).
The Ecstasy of Gold - Orchestra Style
Shamelessly stolen from rdbrewer's twitter feed. And here is the original movie scene followed by the finale - 25 minutes of some of the best cinematography and music ever.
The Islamic 'Breast-feeding' Loophole
Under sharia men and women who aren't related aren't supposed to mix. But Dr. Izzat Atiya, head of Egypt's Al Azhar University's Department of Hadith, has found a loophole:
He said that if a woman fed a male colleague "directly from her breast" at least five times they would establish a family bond and thus be allowed to be alone together at work. "Breast feeding an adult puts an end to the problem of the private meeting, and does not ban marriage," he ruled. "A woman at work can take off the veil or reveal her hair in front of someone whom she breastfed."
Well that is one way to build morale at work.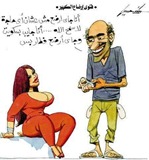 Tom Cruise Is Remaking The Magnificent Seven
For all the criticism that it has received, The Expendables was at the very least its own movie. But now MGM and Tom Cruise are going to borrow Sylvester Stallone's already-borrowed formula of cramming the biggest action stars in the world into one mega-testosterone-explosion and dilute it with the current fad of remaking every good film of the last 50 years.

Up next for MGM and Cruise - The Magnificent Seven. The 1960 Western was the original Expendables, as it starred Steve McQueen, Yul Brynner, James Coburn, Charles Bronson, Eli Wallach, Robert Vaughn
Why? Because they can. And it pays off often enough to encourage them to keep doing it.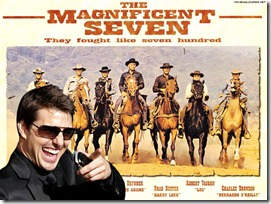 Weekly AoSHQ Commenter Standings
Top 10 commenters:
1 [608 comments] 'Niedermeyer's Dead Horse' [85.28 posts/day]
2 [429 comments] 'Robert'
3 [316 comments] 'Jimbo'
4 [293 comments] 'Joffen, fucking sunshine patriot'
5 [293 comments] 'Jane D'oh'
6 [280 comments] 'Nevergiveup'
7 [260 comments] 'AllenG (Dedicated Tenther) Channelling Breitbart'
8 [231 comments] 'Merovign, Dark Lord of the Sith'
9 [221 comments] 'J.J. Sefton'
10 [208 comments] 'toby928?'
Top 10 sockpuppeteers:
1 [75 names] 'have a great weekend: cheers!' [10.52 unique names/day]
2 [55 names] 'Cicero'
3 [54 names] 'Doctor Fish'
4 [39 names] 'Islamic Rage Boy'
5 [36 names] 'WH Choom Gang'
6 [33 names] 'Beefy Meatball'
7 [31 names] 'kbdabear'
8 [30 names] 'andycanuck'
9 [28 names] 'toby928?'
10 [28 names] 'AnonymousDrivel'
The group. Yeah.
Where it's at - the Twitter
Tonight's post brought to you by then and now: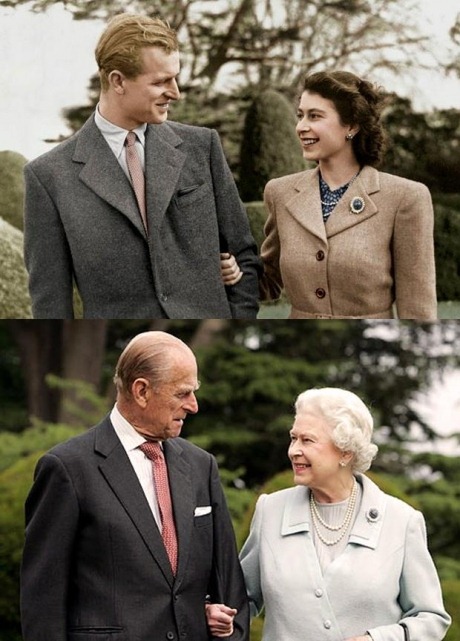 Notice: Posted by permission of AceCorp LLC. Please e-mail overnight open thread tips to maetenloch at gmail. Otherwise send tips to Ace.

posted by Maetenloch at
09:25 PM
|
Access Comments