« Obama, 2009: I'd Give Myself a "Solid B Plus" For My Handling of the Economy
Obama, Today: I Can't Give Myself a Letter Grade; It's Still Incomplete
|
Main
|
DAILY KOS / PPP / SEIU POLL: Walker's Lead UNCHANGED Since Last Month, 50%-45% »
May 15, 2012
Article in Fordham Law Review Described Elizabeth Warren as Harvard's "First Woman of Color"
Very light pink is a color, I guess.
The writer got this idea from the news director at Harvard Law.
Hm. What made him think that?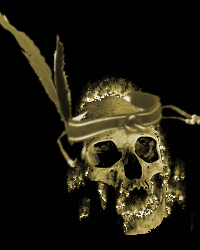 Elizabeth Warren has pushed back hard on questions about a Harvard Crimson piece in 1996 that described her as Native American, saying she had no idea the school where she taught law was billing her that way and saying it never came up during her hiring a year earlier, which others have backed up.

But a 1997 Fordham Law Review piece described her as Harvard Law School's "first woman of color," based, according to the notes at the bottom of the story, on a "telephone interview with Michael Chmura, News Director, Harvard Law (Aug. 6, 1996)."

The mention was in the middle of a lengthy and heavily-annotated Fordham piece on diversity and affirmative action and women. The title of the piece, by Laura Padilla, was "Intersectionality and positionality: Situating women of color in the affirmative action dialogue."

"There are few women of color who hold important positions in the academy, Fortune 500 companies, or other prominent fields or industries," the piece says. "This is not inconsequential. Diversifying these arenas, in part by adding qualified women of color to their ranks, remains important for many reaons. For one, there are scant women of color as role models. In my three years at Stanford Law School, there were no professors who were women of color. Harvard Law School hired its first woman of color, Elizabeth Warren, in 1995."
Meanwhile, the racist Elizabeth Warren says she's proud to have absolutely no Indian blood in her at all.
Well, that's my interpretation.
"You know, I'm proud of my Native American heritage," Warren said. "I'm proud of my family. It's now the case that people have gone over my college records, my law school records, every job I've ever had to see that I got my work. I got my jobs because I do my work. I work hard. I've been a good teacher."
But her Native American heritage is the same as mine-- Nonezo.
Her previous claim that she was 1/32nd Native American rested upon the claim that a "marriage certificate" noted a great-great-great grandmother was Cherokee.
But that marriage certificate simply never existed.
Barnett added that the claim Warren is even 1/32 Native American has been "completely debunked."

"As it turned out, contrary to their initial public suggestions, the New England Historic Genealogical Society relied not on primary source materials, but on a family newsletter that included speculation that a marriage application existed showing there could have been a Cherokee five generations removed from Warren," he said. "However, the actual primary source materials from the custodian of those records shows definitively that the great-great-great grandmother in question was actually white."

The New England Historic Genealogical Society, Barnett added, has stopped responding to inquiries about the analysis.
Their claim was based upon a family newsletter in 2006 claiming this "fact." But there never was any marriage certificate calling the distant ancestor anything but white.
Meanwhile, major universities plumped their "Diversity Roster" with Warren's name, but won't talk about that now.
"Professor Warren, aided by a wall of silence from Harvard University and the University of Pennsylvania with an assist from the New England Historic Genealogical Society, is not being held accountable and made to answer the many swirling questions about how she came to be listed as a minority and what were her motivations for listing herself that way," Barnett said.
The Boston Globe, which had previously claimed in a headline that a "document" proved the "Cherokee link," now quietly corrects the record:
Correction: Because of a reporting error, a story in the May 1 Metro section and the accompanying headline incorrectly described the 1894 document that was purported to list Elizabeth Warren's great-great-great grandmother as a Cherokee. The document, alluded to in a family newsletter found by the New England Historic Genealogical Society, was an application for a marriage license, not the license itself. Neither the society nor the Globe has seen the primary document, whose existence has not been proven.
Legal Insurrection notes:
The Globe and the false report of a 1/32 Cherokee connection may have saved Warren's campaign, as it came at a time when her campaign was in panic and without any evidence to substantiate her claim to Native American ancestry, which she used when a junior faculty member in a law school association directory to obtain "minority law teacher" status.
That's a good point: A lie at the right time can save you, even if subsequently determined to be a lie.
The "1/32nd Cherokee" is now engrained in the public consciousness, so that people think she exaggerated rather than lied.
But there is no evidence whatsoever for that 1/32nd legend -- and yet the notion still persists that she's sort of Cherokee. Because the lie came out just when people's brains were first processing this information.
It got in there in the meme-birthing phase, and it's still stuck there.
But it's not true.
Damnit: I assumed Massachusetts had already voted and Warren was the nominee.
Nope. The primary is September 6th and there is another Democrat running, now.