« DoJ to House: Hey, Let's Find a Mutually Agreeable Resolution on Fast & Furious, Huh?
|
Main
|
Overnight Open Thread (6-5-2012) - Bath Salts and Puddin' Time Edition »
June 05, 2012
AOSHQ OFFICIAL BATTLE FOR WISCONSIN RESULTS THREAD
[Above the post update - Andy]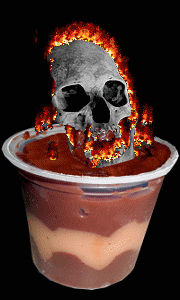 WALKER BEATS '10 SHARE WITH MORE TO SPARE, WINS BY >175K
LT GOV SURVIVES
STATE SENATE #13 STAYS R
STATE SENATE #21 UNDECIDED-- UPDATE FLIP TO DEMOCRATS (AND WITH IT CONTROL OF WI SENATE...UNTIL REDISTRICTING FLIPS IT BACK IN NOVEMBER)?
STATE SENATE #23 STAYS R
STATE SENATE #29 STAYS R
It lives.
HEADS UP- Despite NO budget, we made the real clear politics website with our coverage comparing results to previous elections! Congrats to JohnE for making this map work better than I could have ever dreamed!!! (look around upper left of page) here
TWEET #AOSHQDD and screw you dinosaur media!
Welcome to the AOSHQ WISCONSIN 2012 RECALL RESULTS THREAD!
A quick rundown on how this is going to work.
The recall against Walker is the big show. There will be an elaborate breakdown of data LIVE updated very frequently starting the moment the polls close.
The goal of this is to report results AND project a winner faster than the traditional media. Per our weak run during the primary, we had just such results about an hour ahead of the Associated Press.
PART 1-- WALKER RECALL
INTERACTIVE MAP/LIVE SPREADSHEET HERE (opens up a new page, refresh for updates)
LIVE RESULTS (CONTINUED BELOW THE FOLD):
LIVE RESULTS OF STATE SENATE AND LT GOVERNOR RECALLS:
State Senate Recalls:
SD21 Van Wanngaard
SD23 Moulton
SD29 Petrowski
SD13 Fitzgerald
SD-21 (Very Vulnerable Seat)
Lt Governor Kleefisch is also facing recall.
WHAT WOULD BE ELECTION NIGHT COVERAGE WITHOUT COMMENTARY AND SNARK?
We thought of that too:

Finally, the full team bringing you coverage tonight of the race results:
The full team:
John Ekdahl, map designer follow here
#AOSHQDD team:
@steveegg FOX CITIES/ N MILWAUKEE AREA
@TheSherwood MILWAUKEE COUNTY
@mamawinger SOUTHERN BORDER
@conartcritic DANE--MILWAUKEE CORRIDOR (but not Milwaukee)
@the_botnet NORTHWEST
@MJ_H2 GREEN BAY AREA
@NationalStella MINN/STPAUL METRO/ and WEST
@BenK84 LACROSSE TO SAUK
@lowandslow21 CENTRAL
@ComradeArthur NORTHERN
@authorlmendez STATE SENATE RECALLS
@ryanvooris LT GOVERNOR AND EXIT DATA

posted by CAC at
08:00 PM
|
Access Comments