« REPUBLICANS LEAD IN ALL FOUR SENATE RECALLS IN WISCONSIN
|
Main
|
CBS/New York Times Poll: Obama 46% Romney 46% »
April 17, 2012
Overnight Open Thread (4-17-2012) – The Mailing It In Edition
USA: The Least Racist Country in the World
If you were to poll the average American, they would likely rank the US as one of the most racist countries on Earth due to of course slavery, Jim Crow laws, Rodney King, OJ, and everything else that we're rhetorically beaten up with ad nauseum. But as any American who has ever lived abroad well knows - the opposite is actually true: We're the least racist country in the world.
But the Left and the MSM are obsessed with race and continually dwell on racial relations in the US. So it's not hard to come away from the media and educational system convinced that we're irredeemably racist and xenophobic. Now of course we're not without any sin but unlike nearly every other country in the world we are quite willing to air our dirty laundry publicly and positively delight in critiquing ourselves.
So it's nice to see Dennis Prager point this all out:
In light of the tragic killing of black teenager Trayvon Martin -- and the manufactured hysteria surrounding it -- one thing needs to be stated as clearly and as often as possible: The United States is the least racist and least xenophobic country in the world. Foreigners of every race, ethnicity, and religion know this. Most Americans suspect this. Most black Americans and the entire left deny this.

Black Africans know this. That is why so many seek to live in the United States. Decades ago, the number of black Africans who had immigrated to the United States had already surpassed the number of black Africans who were forcibly shipped to America as slaves.

And members of other races and nationalities know this. Even Muslim and Arab writers have noted that nowhere in the Arab or larger Muslim world does an Arab or any other Muslim have the individual rights, liberty, and dignity that a Muslim living in America has.
Europeans - in particular the Germans and the French - love to smugly lecture Americans over how awfully we treat blacks here but are blind to the motes in their own eyes.
And when any of these people come here - from anywhere, speaking any language, looking like a member of any race -- they are accepted as Americans the moment they identify as such. He or she will be regarded as fully American. This is not true elsewhere. A third-generation Turkish-German, whose German is indistinguishable from the German spoken by an indigenous German, will still be regarded by most Germans as a Turk. The same holds true elsewhere in Europe.
But just start asking them why it is that 3rd generation Turks in Deutschland can't ever be German or how come no Arabs happen to live in the 14th arrondissement of Paris and after a little hemming and hawing and throat clearing you'll start hearing raw talk that would make even a jaded Klansman raise an eyebrow.
But of course we - with our own black president, judges, cabinet members, and congressmen and myriad other minorities integrated into our society - are the racist ones.
Obama: We Blame Counter-Revolutionary Speculators and Hoarders For High Gas Prices
Under pressure to take action on rising gasoline prices, President Barack Obama wants Congress to strengthen federal supervision of oil markets, increase penalties for market manipulation and empower regulators to increase the amount of money energy traders are required to put behind their transactions. The White House plan, which Obama was to unveil Tuesday, is more likely to draw sharp election-year distinctions with Republicans than have an immediate effect on prices at the pump.
Which has also been their go-to excuse every other time oil prices have peaked. Because it could only be due to evil speculators and never, ever bad energy policies from the White House.
Worthwhile Canadian Currency Initiative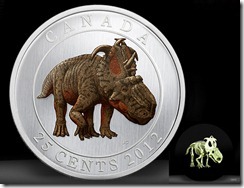 Another measure of intelligence: you can count neurons. The common octopus has about 130 million of them in its brain. A human has 100 billion. But this is where things get weird. Three-fifths of an octopus's neurons are not in the brain; they're in its arms.

"It is as if each arm has a mind of its own," says Peter Godfrey-Smith, a diver, professor of philosophy at the Graduate Center of the City University of New York, and an admirer of octopuses. For example, researchers who cut off an octopus's arm (which the octopus can regrow) discovered that not only does the arm crawl away on its own, but if the arm meets a food item, it seizes it -- and tries to pass it to where the mouth would be if the arm were still connected to its body.

"Meeting an octopus," writes Godfrey-Smith, "is like meeting an intelligent alien." Their intelligence sometimes even involves changing colors and shapes.
Mmmm tasty fried aliens.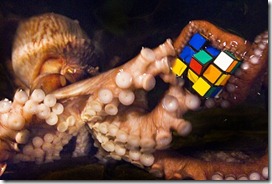 Apparently pancake making could happen at any time in the 70's which gave photos from then a rather p0rny vibe:
As I've mentioned before, you'd be hard pressed to find a picture of people in the seventies in a social setting NOT within minutes of pancakes.  Combine (1) the sexual revolution, (2) drug experimentation gone amok, (3) women's liberation, and (4) tens of millions of Baby Boomers all in their prime, and what do you get? All you can eat pancakes.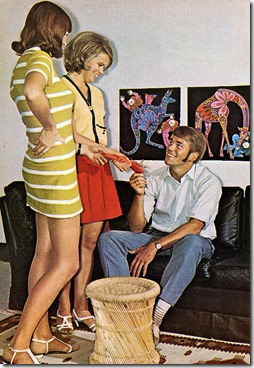 The Yahoo AoSHQ group. You know the way.
Braaak
.
Tonight's post brought to you by effeminate orgy masters: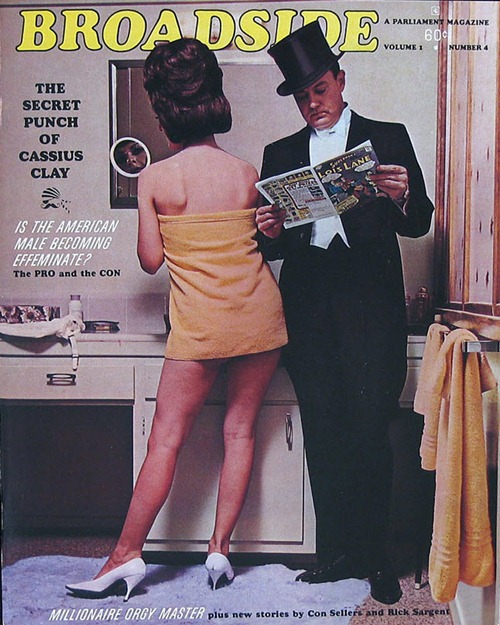 Notice: Posted by permission of AceCorp LLC. Please e-mail overnight open thread tips to maetenloch at gmail. Otherwise send tips to Ace.

posted by Maetenloch at
10:22 PM
|
Access Comments