« Adam Carolla on The Biased Media & The Death of Tyler Clementi
|
Main
|
Saturday Morning Open Thread »
March 30, 2012
Overnight Open Thread
Good luck to all you morons who chipped in a few bucks for tonight's Mega Millions jackpot. If I win, I think I'll purchase a big chunk of land and establish an AoS HQ approved survival compound. Y'all are invited of course.
Of course, if you win, be wary of Early Retirement.

The authors trace the effect to negative behavioral changes associated with early retirement and conclude that "32.4% of the causal retirement effect can be directly attributed to smoking and excessive alcohol consumption."
Sounds like symptoms of funemployment too.
Lawsuit Of The Day
McDonald's Turned Me Into A Hooker. Oh there are many, many jokes to be had here. Not sure how this lady thinks that McDonald's is responsible. Decades after the fact no less.

"Would you like fries with that? No? How about a blow job?"

Don't get too excited, guys. Oral sex hasn't made it to the Dollar Menu just yet. Instead, we have news of a woman who's filed a lawsuit against McDonald's, alleging that the billion-dollar burger bordello played a part in turning her into a prostitute.
OK, all kidding aside, here's the
Actual Lawsuit
and guess what? Sandra Fluke is responsible for this! Read point 2 and 3 of the lawsuit. You have got to be effin' kiddin' me.
Flying The V-22 Osprey
This is a nice write-up minus all the drama about Flying The V-22 Osprey. This caught my eye though.

Autorotations are taught and practiced in simulators with varying degrees of success. The simulators are designed to indicate a crash if any structural load limitations are exceeded; most autorotations end in a red screen. The truth of whether an autorotation is survivable, though, is hard to define. Chances are that an autorotation in an Osprey would be an extremely difficult maneuver, with survival owed more to luck than skill.

The loss of both engines in airplane mode requires very similar emergency techniques as utilized in a twin-engine airplane. However, as mentioned earlier, unlike an airplane it is impossible to feather the proprotors. The glide ratio of the Osprey is about 4.5 to 1 and the rate of descent while windmilling is about 3,500 feet a minute at 170 KCAS. Landing speeds vary with aircraft weight, but a middle-of-the-envelope speed is 130 KCAS. Unfortunately, the proprotors will definitely impact the ground, and converting the nacelles is not recommended. A safety design feature of the proprotors, however, is for them to "broomstraw" and throw the resulting fibers away from the fuselage to minimize damage to the occupants. Unfortunately, this characteristic has been "tested" in accidents; fortunately, it works as advertised.
Yikes. Better hope you never have a day when things go bad on this puppy. I've had a few in the P-3 (1 and 2 engine out landings) and trained well enough for them to be "comfortable" during them but I don't think I could ever get that same feeling on the Osprey.
Bike Parkour?
I'm not sure what they call this but damn, this guy has some skillz.

Famous Veterans
No, not your typical list of celebrities that we've covered on this here blog before. 8 Famous Folks You Might Not Know Were Veterans.

Born in Germany in 1928, Ruth Westheimer emigrated to Palestine after her parents died in the Holocaust. At 16 she joined the Haganah, an underground paramilitary organization, and trained as a scout and sniper, learning how to throw hand grenades and load automatic rifles while blindfolded.
Star Wars: Attack Of The Dogs
Of course the kitteh cheats with lightsabers.

Lights On Or Lights Off?
So are you one of the 64% Of Americans Who Turn Off The Lights Before Getting Your Groove On? Here was one interesting nugget in the article though. Has anyone seen/heard of these before?

One of the more bizarre revelations was that one in three Chinese participants cited electric underwear that lit up as a turn on.
Workplace PSA
The Dangers Of A Messy Desk. Oh man, I'm guilty of this. At times. I have a simple fix though. The big drawer that is supposed to hold files? Yeah, that's my dump box for the stuff on the desk. Works in a pinch. Becomes a problem though when it fills up. That's when I usually get a new, bigger desk.

According to a new survey of over 1000 workers by staffing firm Adecco, a majority of Americans (57%) admit they judge coworkers by how clean or dirty they keep their workspaces. Meanwhile, nearly half say they have been "appalled" by how messy a colleagues' office is and most chalk it up to pure laziness.
Oh the horror. I'm being profiled because of a messy desk.
Doggeh Story
Chuck The Boxer Dog Goes Crazy When His Master Returns Home After 8 Months Away In Afghanistan. Video of the reunion at the link. Sniff. I'm not crying. I was cutting onions or something.
Friday Night Music Video
A little Candy Dulfer anyone?

Tonight's ONT brought to you by: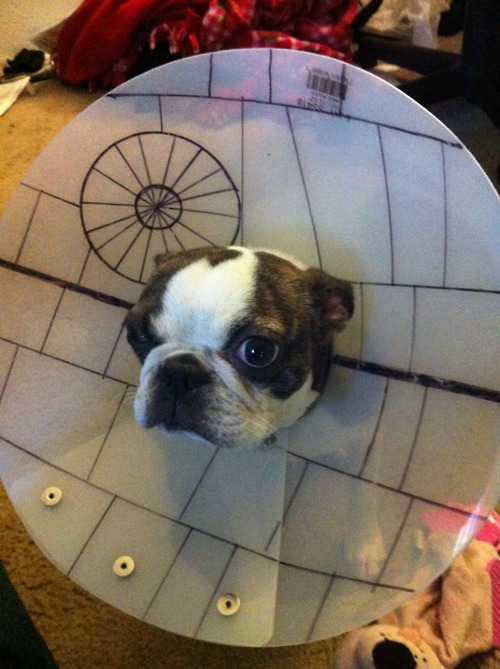 Notice: Posted by permission of AceCorp LLC. Please e-mail overnight open thread tips to maet or CDR M. Otherwise send tips to Ace.
PUT TEXT YOU WISH TO USE AS VISIBLE LINKING-LANGUAGE HERE
&topic=world_news">

posted by CDR M at
09:57 PM
|
Access Comments