« ATF Had Prime Gun Smuggling Suspect In Custody But Released Him
|
Main
|
GE Head Jeff Immelt, Obama Crony and Head of Obama's Jobs Board, Plans To Vote... For Romney »
March 20, 2012
Tom Hanks, Narrator of Obama Hagiography,
Performed With Guy In B L A C K F A C E
at Fundraising Auction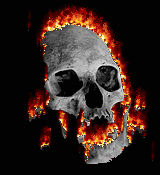 First I thought this was 1994, and thought, "Oh, that was a different world then. Like 150 years ago. White celebrities (and white celebrities only) were allowed to wear blackface then."
But it's 2004.
As Hanks cavorts with a guy in blackface and "African savage" garb, he cracks some joke about Bill O'Reilly being present, and various jokes about the "black" guy not being able to get into the event.
Oh, little bonus: The "African savage" is, yes, slow-dancing with a gorilla puppet.
Niger Innes has called for the Obama campaign to remove Hanks' narration. I agree.
This is an outrage, and our response to all outrage must be firing/shunning.