« A Toast To Andrew Breitbart
|
Main
|
Bigs Get New Digs
Bumped: Look Again! »
March 04, 2012
Overnight Open Thread (3-4-2012)
"It isn't so much that liberals are ignorant. It's just that they know so many things that aren't so."

-- Ronald Reagan
And it's not just liberals - a lot of what we were taught, what we read, and things that we know aren't true either. Anything "too good to check" is exactly the thing you should go verify.
Here Christoper Taylor has collected some interesting commonly known 'facts' that  aren't.
Do The GOP Candidates All Suck?
Well compared to all the 'better' candidates who sat out this election it seems that way, but often that's only because non-candidates have yet to be looked at closely.
For one thing, the non-presidential politicians look good in large part because they're not in the presidential arena. If they were, they would be reduced in stature, mocked, and ridiculed just like Romney, Santorum, Gingrich and Paul. Their past words and votes and life stories come back to haunt them. Any Republican who becomes a serious contender for the presidency is going to face withering scrutiny not simply from opponents but from the press. And there's no guarantee any of the names on Black's list - several of whom I wanted to enter the race - would be doing well at all.
It's all fine and good for commentators and politicians past and present to critique the current combatants, to say how negative, foolish, unprincipled and tone deaf they are. But the truth is that all of us, including politicians of considerable accomplishment and skills - faced with the daily scrutiny and relentless pressure presidential candidates endure on a daily basis - would come off pretty poorly at times. It's a lot easier to analyze candidates from behind a keyboard, microphone, television studio, and at a resort conference or cruise than it is to actually run day after day, speaking at event after event, taking question after question.
The one positive thing they all have going for them is that they really want the job and are willing to work very, very hard to get it. And that's not nothing.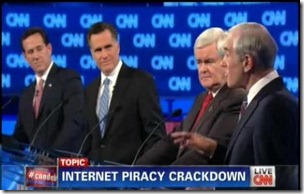 Oh Noes: Anonymous Declares War on the United States
To the Citizens of the United States and the United States Government.
We are Anonymous.

...Therefore, Anonymous has decided to openly declare war on the United States government. This is a call to arms. We call upon the Citizens of the United States to stand beside us in overthrowing this corrupted body and call upon a new era. Our allegiance is to the American people, because they are us, and we are them.

Operation V, engaged.

We are Anonymous.
We are Americans.
We never Forgive.
We never Forget.
To the United States government, it's too late to expect us.
Well Anonymous may discover that having the US at war with it is not nearly as glamorous and fun as taking down a few web sites via trojaned computers from mom's basement.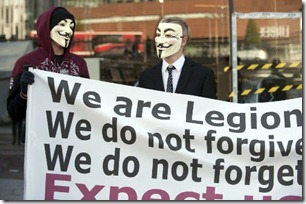 Here Mexico destroys 3,091 rifles, 3,697 guns, 21 grenades and 456,308 bullets seized from drug traffickers at a military base near Ciudad Juarez February 16, 2012.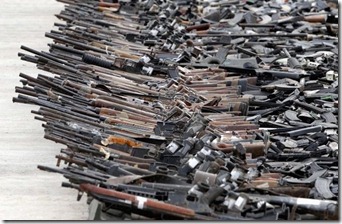 How To Improve Your Life in 60 Seconds
A lot of joy in life comes from the accumulation of small things. And if you've got a minute, here a lot of small things to start with.
Mongo only pawn in game of life but he will eff you up anyway.
No one does WTF like the Japanese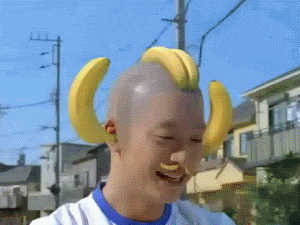 Miss Hannah Minx - Sparkle JWOW!
Here she explains the ins and outs of pika-pika.
Weekly AoSHQ Commenter Standings
Top 10 commenters:
1 [416 comments] 'Vic' [58.36 posts/day]
2 [336 comments] 'logprof'
3 [329 comments] 'CoolCzech'
4 [328 comments] 'Robert'
5 [321 comments] 'steevy'
6 [302 comments] 'Y-not'
7 [300 comments] 'AllenG (Dedicated Tenther) SMOD 2012'
8 [292 comments] 'Jane D'oh'
9 [285 comments] 'willow'
10 [279 comments] 'yankeefifth'
Honorable Mention: 19 [205 comments] 'ace'
Top 10 sockpuppeteers:
1 [51 names] 'Billy Bob, pseudo-intellectual' [7.16 unique names/day]
2 [46 names] 'logprof'
3 [29 names] 'andycanuck'
4 [25 names] 'Doctor Fish'
5 [25 names] 'AnonymousDrivel'
6 [24 names] 't-bird'
7 [23 names] 'Schrodinger's cat'
8 [22 names] 'kbdabear'
9 [21 names] 'NC Ref'
10 [21 names] '18-1'
The group. Yeah.
Where it's at - the Twitter
Tonight's post brought to you by diving parties: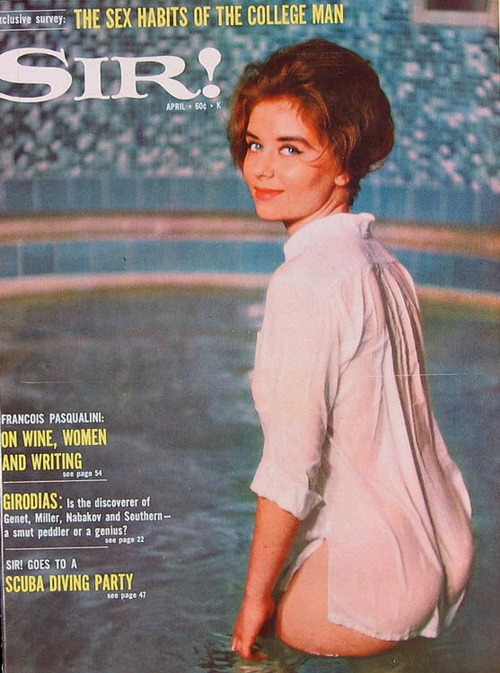 Notice: Posted by permission of AceCorp LLC. Please e-mail overnight open thread tips to maetenloch at gmail. Otherwise send tips to Ace.

posted by Maetenloch at
09:51 PM
|
Access Comments