« The Politics and Policy of Cap and Trade, 2008-2010 [Truman North]
|
Main
|
Sunday Morning Open Thread »
December 17, 2011
Overnight Open Thread
I was kinda surprised that Russia had nine of the Top Ten Snipers In World War II. I figured some American and German snipers would've made the list. As the article states, "the Soviet Union was the only country that had expressly trained sniper units in the decade leading up to the World War Two". The top sniper however is not a Russian. He is Simo Häyhä, a Finn.

How Häyhä did all this was amazing. He was basically on his own all day, in the snow, shooting Russians, for 3 months straight. Of course when the Russians caught wind that a shit load of soldiers were being killed, they thought 'well this is war, there's bound to be casualties'. But when the generals were told that it was one man with a rifle they decided to take a bit of action. first they sent in a counter-sniper. When his body was returned they decided to send in a team of counter-snipers. When they didn't come back at all they sent in a whole goddamn battalion. They took casualties and couldn't find him. Eventually they ordered an artillery strike, but to no avail. You see Häyhä was clever, and this was his neck of the woods. He dressed completely in white camouflage. He used a smaller rifle to suit his smaller frame (being 5ft3) increasing his accuracy. he used an iron sight to present the smallest possible target (a scoped sight would require the sniper to raise his head for sighting). He compacted the snow in front of the barrel, so as not to disturb it when he shot thus revealing his position. He also kept snow in his mouth so his breath did not condense and reveal where his was. Eventually however his was shot in the jaw by a stray bullet during combat on March 6 1940. He was picked up by his own soldiers who said half his head was missing. He didn't die however and regained consciousness on the 13th, the day peace was declared.

Once again total kills…. 505 sniper + 200 submachine = 705 total Confirmed Kills…all in less that 100 days.
I do like this link that talks about the
Top 10 Snipers In History
. On this list, American Carlos Norman Hathcock II is #2. He is known for taking the famous sniper shot that went through the scope of an enemy sniper who was aiming at Hathcock in Vietnam. A truly one of a kind, difficult and amazing shot.
Holiday Regifting
I can't say I've ever done this. I usually just end up donating said item to charity or something. But here's some tips to follow if you do decide to go down this path. Holiday Regifting Do's And Don'ts.
Recriminations and Reprimands
I really fail to see what the big deal is here. Evidently, Shannon, an active duty Marine NCO may end up in trouble for posing in Maxim magazines Hometown Hotties edition. She hasn't been charged with anything yet but some are actively calling for her to be reprimanded. It's not like she posed in uniform and she didn't go way overboard in the photoshoot either. Those active duty folks that pose in muscle magazines show more skin than she does. Just sayin'.
PSA
Remember this chemjeff next time you go out clubbin', Most Bar Brawls Start On The Dance Floor. Of course, the spot where the second most amount of brawls does not surprise me and that's the area near the serving bar. People want their drinks and don't take kindly to those that cut or butt their way in. I would've guessed this area was the area where the most fights break out.
Jedi Ninjas
Stay with it to the end of the video.

Failed Chinese Disneyland
There is literally nothing the Chinese won't try to copy. Witness China's Deserted Fake Disneyland.
Silly Entertainers
So Adele wants to Move Out Of London Due To Fears That Smog Will Damage Her Voice. Really? The smog? Perhaps a certain other habit you do Adele (or did) might be more likely to damage your voice box. You know, those cigarettes you smoke.

Video Game Trailer
Well, this new cinematic trailer for the upcoming video game Transformers: Fall of Cybertron is pretty damn good. Not as good as The Dead Island one though. The song was outstanding. I guess it's from a band called Puscifer which was started by the frontman for Tool. As for the game, I have no idea if it'll be good but I did enjoy the trailer. If they ever do more Transformers movies (and Hasbro has stated that they do), they need to drop the Earth arc and move the storyline to Cybertron. And that would mean Shia is a no longer in them. That would be a plus!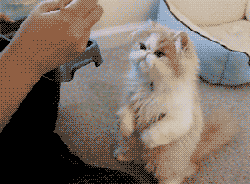 RAFA Shoreham Airshow 2011
I love seeing video of WWII fighters and bombers. This looks like it was a pretty damn good airshow.


Why Liberals Suck
List of 15 Things That Even Liberals Should Be Willing To Admit. They can't though. They can never be honest.

Things You've Learned From Commercials
30 Things I've Learned From Commercials. Heh.

1. Beer makes any event fun.
6. All minivans have so much space, I can fit seven people, three coolers, a bicycle, a kayak, a bag of soccer equipment, a carseat, lawn chairs and a boogie board inside, with room to spare.
7. Men don't like listening to women.
10. Women deeply enjoy cleaning.
13. If men simply wear deodorant, beautiful women will embrace them.
14. Brooms and mops clean everything with one light swoop.
28. Men who need to shave have absolutely no facial hair to begin with.

Tonight's ONT brought to you by Game of Canes: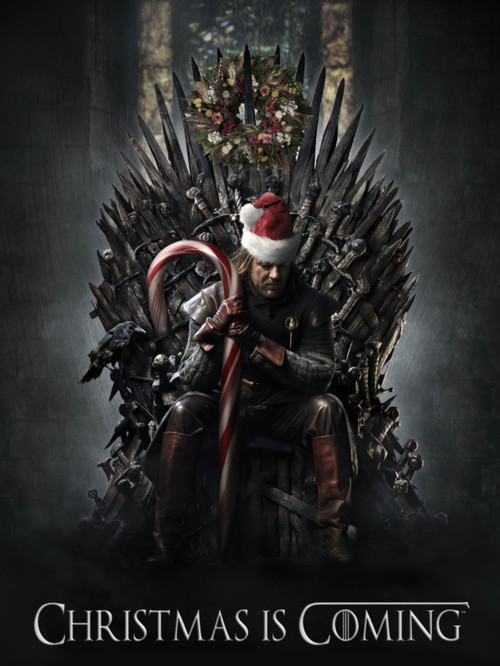 Here's the short preview for the 2nd season of Game of Thrones.
Notice: Posted by permission of AceCorp LLC. Please e-mail overnight open thread tips to maet or CDR M. Otherwise send tips to Ace.
PUT TEXT YOU WISH TO USE AS VISIBLE LINKING-LANGUAGE HERE
&topic=world_news">

posted by CDR M at
09:53 PM
|
Access Comments