« Morning Open [Truman North]
|
Main
|
Herman Cain: Will He Stay In Or Will He Quit Announcement. Suspending His Campaign »
December 03, 2011
Saturday College Football Thread
Regular season winding down, championships and bowl games on the horizon.
UCLA sorta made a game of it last night in the Pac-12 championship game, Oregon 49 UCLA 31. Kinda like I sorta made a passing grade in organic chemistry (49).
So close.
Ranked action today includes Southern Miss (24) against Houston (7), Georgia (12) at LSU (1), VA Tech (5) against Clemson (21), OU (13) vs. Okla. St. (3), and Wisconsin (15) at Mich. St. (11).
Texas coming off their big win against A&M last Thursday night will play Baylor in Waco. Turnovers and penalties will decide it, supposed to be rainy and messy all day.
Don't miss Gabe's Bedlam post later tonight, around gametime, OU and OSU. Earlier he made the case for OSU and the BCS game. I predict, frustration.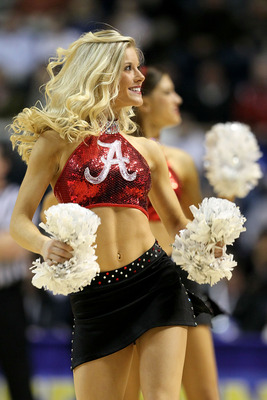 posted by Dave In Texas at
12:00 PM
|
Access Comments