« Free Stuff
|
Main
|
Sunday Morning Open Thread »
November 19, 2011
Overnight Open Thread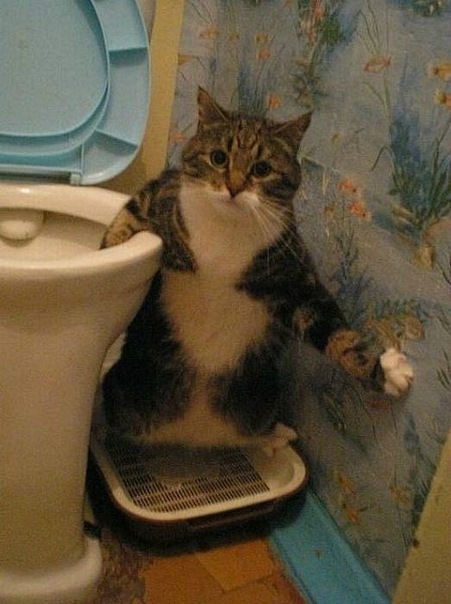 I guess the positive out of the above photo is that the kitteh at least knows where to go, unlike the OWS crowd.
Well, this quite likely will kill the SCOAMF hopes for reelection. The End Of Cheap Coffee Is Near! Man oh man, if you thought the OWS protests were bad, wait until people are jonesin' for their coffee. About the only thing worse than that would be a zombie outbreak. Or a mass, simultaneous visit from Aunt Flo.

This threat comes from two sources. The first is the ever-growing demand for coffee all over the world, especially as more countries develop a strong, robust middle class that requires coffee to function.

Second, there have been a number of impacts to the supply of coffee. Weather causes, possibly fueled by overall climate change, have led to lower crop yields. On top of that, there have been outbreaks of new pests and fungi, as well as some very unstable labor issues in coffee-producing companies. The overall effect is that, as Stone notes, "supply has gone down and demand has gone up."

This is particularly the case because the coffee beans that produce the best flavors are also among the hardest to produce, because they require particular weather systems to reach a productive peak.
Great, just great. Speculation driven by climate change is causing some of the price fluctuations. Damn you Owl Gore. It's not climate change you dopes, it's called having a bad crop year or two. It has happened a few times in history.
Dirty Book Titles
Well, Accidental Dirty Book Titles that is. And I'm sure there are quite a few more out there.
Cats Instead Of Brews
In case you have a problem of having pictures of you posted on the internets with booze in your hands, this post might come in handy for describing how to Use Kittehs To Cover Your Booze.

Caturday Video
Find the Kitteh
So, can you see the kitteh? Link to bigger picture .


3rd Battalion, 7th Marines
This is a really good video of our Marines in Afghanistan from Mar - Oct 2010.

Fantasy Turkey Day Ideas
Well, Turkey Day is just around the corner. Wanna make it a Fantasy/Sci-Fi themed Turkey Day? If so, here are some theme ideas including recipes. Great Food Ideas For A Fantasy And Sci-Fi Themed Thanksgiving. I might have to give the Game of Thrones Rack of Lamb a try.

Soundtrack
I have to say, the Original Score for TRON Legacy by Daft Punk was really good. It's pretty awesome to listen to on some long drives. Makes the time just fly. Now comes this. TRON Legacy R3CONFIGURED. They've made the songs into some serious remixes that are pretty kickin'. I guess this is something new now as Hans Zimmer did it as well with The Dark Knight. Good workout music. No, not the 5 Finger Shuffle type!

Douche Bag Beer Snob
So, Do You Have The Traits Of A Douche Bag Beer Snob?

ONE: You consistently choose the stool closest to the taps just so you can snicker when you hear "the lower classes" mispronounce the names of the following beers (the same ones you had to look up before ordering):

Huma Lupa Licious IPA ("It's hue-ma, not who-ma!")
Smithwick's ("It's smiddick's, not smith-wick's!")
Reinheitsgebot ("It's Rhine-heights-guh-boat, not rain-heits-gibbit!")
Löwenbräu ("It's lurvenbroyh, not lowen-brow!")
Leinenkugel ("It's line-en-koo-gull, not lay-nen-koo-gull!")
Hefeweizen ("It's hay-fuh-vite-zen, not hef-e-wisen!")
Hoegaarden ("It's who-garden, not hoe-garden!")
Kitteh Agility Training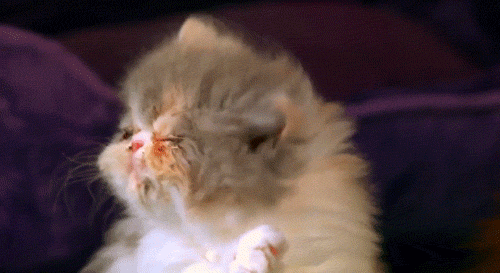 Cats don't need no stinkin' agility training. They're practically born with ninja skillz and they always land on their feet right? Well except the fat ones but then agility training won't work on them.

Vickie Shields, one of the founders of ICAT, is hoping to invigorate the sport. She and her partner, Adriana Kajon, experiment with new obstacles in their living room in Albuquerque, where their cats get up every morning and sit expectantly by the drawer where the hoops are kept.

"We think of new things — ball pits, a tiny inflatable swimming pool," Shields said.

The latter was a flop. "We tried to get the cats to jump over it, but they would run up to it and stop or take a drink," she said.

Tonight's ONT brought to you by (stare at it for a second or two):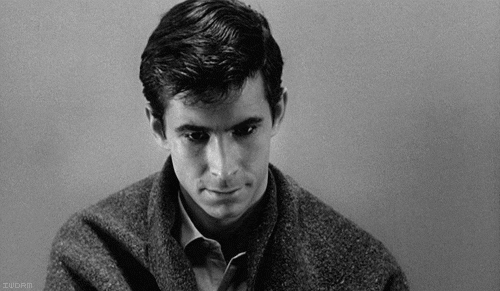 Notice: Posted by permission of AceCorp LLC. Please e-mail overnight open thread tips to maet or CDR M. Otherwise send tips to Ace.
PUT TEXT YOU WISH TO USE AS VISIBLE LINKING-LANGUAGE HERE
&topic=world_news">

posted by CDR M at
10:08 PM
|
Access Comments