« Cain v. Gingrich
|
Main
|
My Second Earthquake »
November 05, 2011
Overnight Open Thread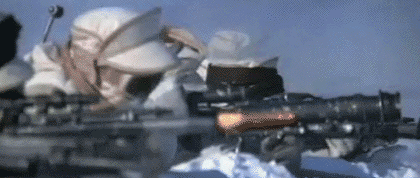 Don't forget morons to set your clocks back an hour tonight before you go to bed as it is Daylight Savings Time at 2am. So enjoy your extra hour to sleep in. Somehow, my kids haven't figured out that one yet and still get up early.
Now to get the ONT rollin'. Here are 40 Of The Most Bad-Ass, Masculine, Manly, Alpha Male Quotes Of All-Time. I think it's safe to say SCOAMF will never make this list.

Come on, you sons of b*tches! Do you want to live forever? — GySgt. Daniel J. 'Dan' Daly, as he led the 5th Marines' attack into Belleau Wood, 6 June 1918

I am the punishment of God…If you had not committed great sins, God would not have sent a punishment like me upon you. — Genghis Khan

If you kill enough of them, they stop fighting. — Curtis LeMay

Sure, we want to go home. We want this war over with. The quickest way to get it over with is to go get the bastards who started it. The quicker they are whipped, the quicker we can go home. The shortest way home is through Berlin and Tokyo. And when we get to Berlin, I am personally going to shoot that paper hanging son-of-a-bitch Hitler. Just like I'd shoot a snake! — George Patton
Optical Illusion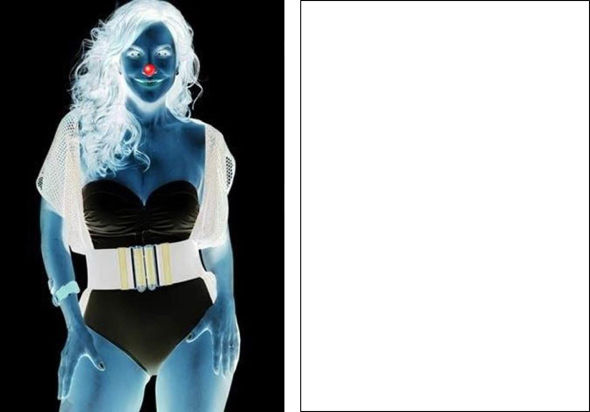 For today's illusion, just stare at the nose of this gorgeous clown below. Try not to blink nor move your eyes for 30 seconds. Then quickly more your eyes over the white surface (ordinary wall will do fine, or use the provided white space below), and start blinking obsessively! Source: Mighty Optical Illusions.

Dumb Balloon Stunt
This is friggin' crazy. I bet every Iraqi with an AK-47 will be taking a pot shot. Oregon Man Prepares To Pilot Hot Air Balloon Lawn Chair Over Iraq. I don't think this will end well.

Kitteh Vid
Stay thirsty little one.


Christina Hendricks
Yeah, yeah. I know. I was remiss on some boobeh stuff last night. Hopefully, this will make up for it. Christina Hendricks Photos.

Kitteh Vid
Boxing kitteh.

Ethics And Happiness
Well this study explains a lot about Democrats and Hollywood. Ethical People More Satisfied With Life.

"The just man is happy, and the unjust man is miserable," Plato declares in The Republic. A noble thought, to be sure, but Socrates' most famous student didn't have data to back up his belief. Harvey James, on the other hand, does. The University of Missouri economist finds a relationship between life satisfaction and low tolerance for unethical conduct.
Mosquito Shield
Man, the mosquitoes this year were awful, especially those Asian Tiger Mosquitoes. This looks promising. Infrared Laser Barriers Could Repel Mosquitoes Invisibly. Now I need one that works on Democrats and OWS types.

Tomcat In Afghanistan
Yeah, they're retired but still a damn fine plane.


Attention OWS Idiots
h/t
Theo Spark

Video From Ace's Vacation
Ace has finally allowed some footage to be released from his recent vacation and here's a little bit where he meets Lou Ferrigno.

Beer Ranking
So, where does that cold beer you are drinking right now Rank? I do love me some Guinness and it's #1!

Tonight's ONT brought to you by:
Notice: Posted by permission of AceCorp LLC. Please e-mail overnight open thread tips to maet. Otherwise send tips to Ace.
PUT TEXT YOU WISH TO USE AS VISIBLE LINKING-LANGUAGE HERE
&topic=world_news">

posted by CDR M at
10:00 PM
|
Access Comments