« Cain: A Report Will Come Out That Will Prove Me Innocent of Wrongdoing
Wait, Does He Just Mean That "A Staffer Pushed The Story" Stuff?
|
Main
|
The Next, Inevitable Step in the Occupation Movement »
November 02, 2011
Overnight Open Thread
Welcome to NaNoWriMo: National Novel Writing Month
Think you have a novel inside you trying to bust out like Kane in Alien?
Well now's your chance: November is National Novel Writing Month and that's a challenge to you to crank out a 50,000 word novel by the end of the month.

If you've never heard of NaNoWriMo, it stands for National Novel Writing Month: a 30-day challenge to writers everywhere to pound out one (1) novel of 50,000 words or more by the end of November. If you follow any blogger or writer types on Twitter, Facebook, or the like October is a time full of lamentations about the upcoming grind, how horrific it's going to be, and the excitement of taking on the challenge. It's not unlike running a marathon, except you sit for pretty much all of it.
Now given that there's 29 days left in November, that comes out to just 1724 words per day. And I figure most ONT regulars probably write at least that much every night so why not turn your moron-to-moron musings into something semi-worthwhile.
Does it have to be great? Nope. Fully fleshed out and formatted correctly? Hell no.
The first step is just to get it all spewed out on paper. And then start polishing that uh, nugget of prose.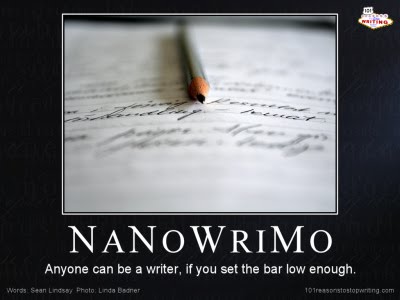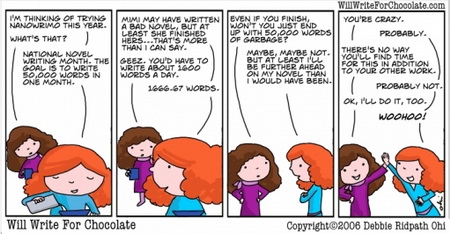 And if you do manage something to excrete something remotely interesting, then you can get it edited and published cheaply at Lulu.com. Fame, fortune, and self-published-novel groupies await.
3. William Shakespeare's Cardenio

Cardenio has been called the Holy Grail of Shakespeare enthusiasts. There is evidence that Shakespeare's company, the King's Men, performed the play for King James I in May 1613—and that Shakespeare and John Fletcher, his collaborator for Henry VIII and Two Noble Kinsmen, wrote it. But the play itself is nowhere to be found.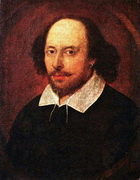 Meet Petman
From Boston Dynamics - the same guys who developed BigDog - comes Petman, a robot that can walk, run and do push-ups. And eventually hunt down escaped and feral humans. Unlike the ED-209 Petman can't be stymied by stairs either.

So What's In A McRib?
Well the one thing we know is that it doesn't contain actual rib meat. Doesn't mean that it's not delicious though.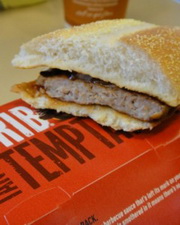 So Why Isn't Pole Dancing An Olympic Event Yet?
Because based on this performance by Jenyne Butterfly at the 2011 Pole Convention it blows away synchronized swimming and gives gymnastics a run for its money.

Do NOT Taunt Mr Snapping Turtle
Cuz he's ugly, ornery, and will eff you up like this watermelon.

Moar Russian Mail-Order Brides
Sure they're pretty much all grifter spies who will break your heart and empty your bank account. But based on some of their pictures it's probably worth it just for the ride.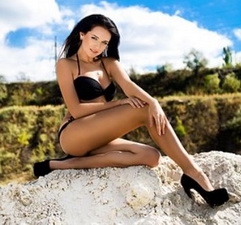 10 Adorable Japanese School Buses
Clearly we are behind in the cat-bus arms race. And how awesome would it be to get picked up by Thomas the Tank Engine every morning.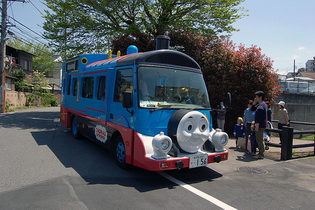 Tonight's post brought to you by angels: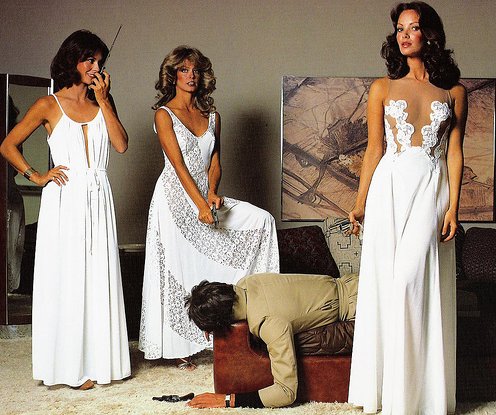 Notice: Posted by permission of AceCorp LLC. Please e-mail overnight open thread tips to maetenloch at gmail. Otherwise send tips to Ace.

posted by Maetenloch at
09:47 PM
|
Access Comments