« FOOTBALL Open Thread [Truman North]
|
Main
|
OWS RIP: First Death In Movement Comes in Oklahoma City »
October 31, 2011
Overnight Open Thread -
Hallows' Eve Edition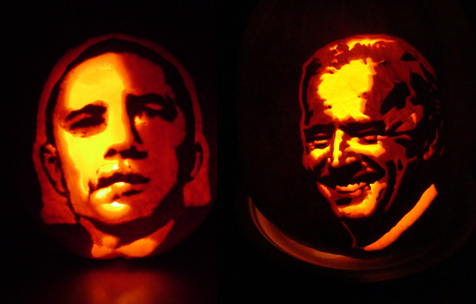 The Hidden Haunted History of 7 American Landmarks
And some say that Harry Caray still haunts Wrigley Field to this day.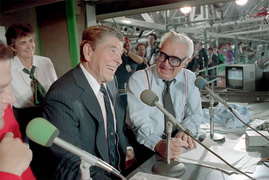 Plus
is it legal to sell a haunted house
?
Scary Pumpkins
Thanks to RDB.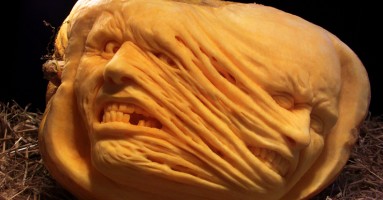 Also
Here Come The Mummies
.
The Snuggle Theory of Horror Movies
All about the gender roles:

Related to this is the 'snuggle theory' – the idea that viewing horror films may be a rite of passage for young people, providing them with an opportunity to fulfil their traditional gender roles. A paper from the late 1980s by Dolf Zillmann, Norbert Mundorf and others found that male undergrads paired with a female partner (unbeknown to them, a research assistant), enjoyed a 14-minute clip from Friday the 13th Part III almost twice as much if she showed distress during the film. Female undergrads, by contrast, said they enjoyed the film more if their male companion appeared calm and unmoved. Moreover, men who were initially considered unattractive were later judged more appealing if they displayed courage during the film viewing. 'Scary movies and monsters are just the ticket for girls to scream and hold on to a date for dear life and for the date (male or female) to be there to reassure, protect, defend and, if need be, destroy the monster,' says Fischoff. 'Both are playing gender roles prescribed by a culture.'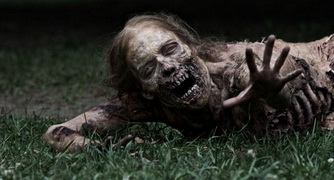 What's Wrong With America Part XXVII
This makes more money every year than you'll ever make.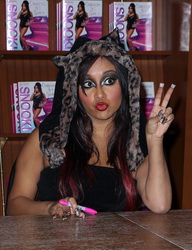 The 7 Creepiest Places on Earth - Part III
Abandoned amusement parks have to be up there with clowns of any sort for sheer inherent creepiness.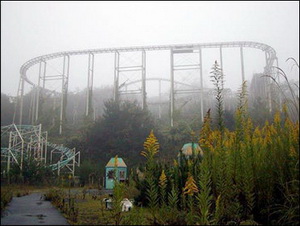 The 12 Shortest Celebrity Marriages
I know we're all heart-broken that Kim Kardashian and Kris Whats-his-name got divorced after only 72 days but it turns out that this was only kinda-short by Hollywood standards. Britney still holds the record with her 55-hour marriage but others were only slightly longer.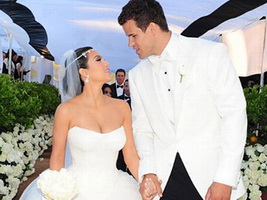 Also
How Celebs Dressed for Halloween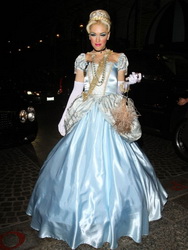 The Yahoo AoSHQ group. Bla bla bla. And don't forget about the Job Bank.
Tonight's post brought to you by Surgeon General non-approval: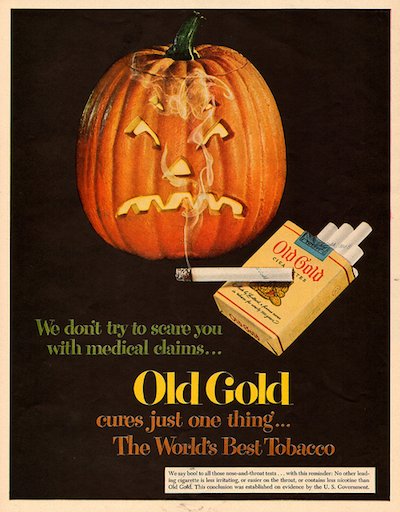 Notice: Posted by permission of AceCorp LLC. Please e-mail overnight open thread tips to maetenloch at gmail. Otherwise send tips to Ace.
Hallows' Eve Edition&bodytext= Boo!...&topic=world_news">

posted by Maetenloch at
09:37 PM
|
Access Comments