« Occupy Enemy Territory
|
Main
|
Criticism Of 9-9-9's Poverty Exemptions, Fair and Unfair »
October 22, 2011
College Football Thread
Happy Saturday Morons!
Ranked head to head action, Auburn (19) at LSU (1), Wisconsin (4) at Michigan State (15), and Washington (22) at Stanford (7).
These cheerleaders are from Washington, but the other school. So don't gimme no grief about it.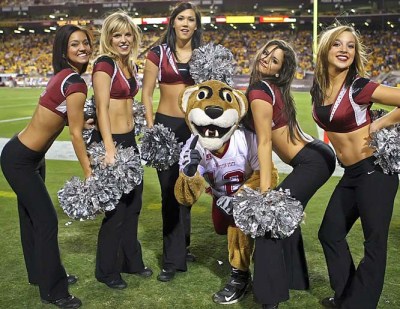 Speaking of grief, if you haven't done your picks yet, go do them.
Also, RANGERS!

posted by Dave In Texas at
12:31 PM
|
Access Comments