« Desperate White House Won't Stop Raffling Off Dinners With Barack Obama
|
Main
|
Top Headline Comments 9-29-11 »
September 28, 2011
Overnight Open Thread-Sonic Boom Edition [CDR M]
What's up my fellow morons? We're halfway through the week so take a deep breath, get a cold one and dive right in to the ONT. Oh, and don't forget the dress code.
Thought I would start the ONT off with the Top 10 Most Incredible Snapshots Of Sonic Booms.
Zombie Stuff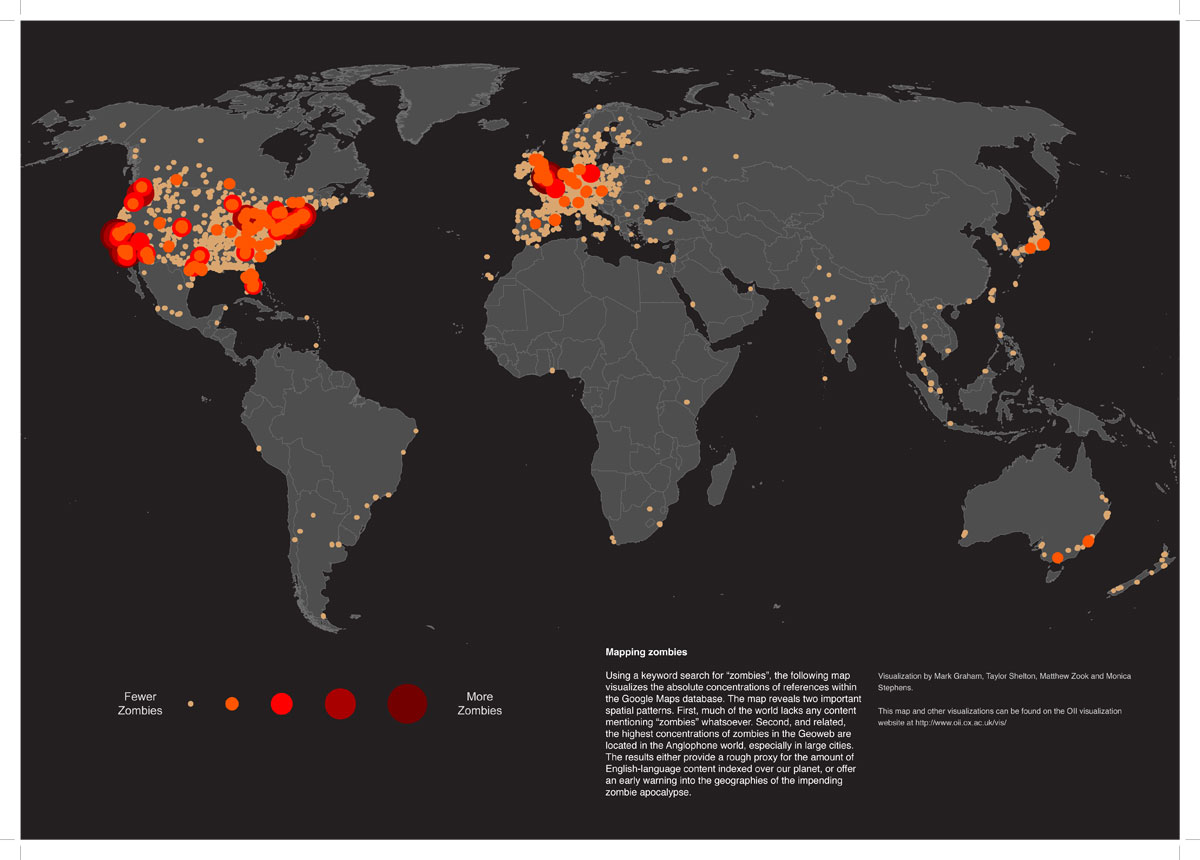 The above map is the result of asking Google Maps for the locations of zombies. What does it mean? Well, it looks like zombies prefer industrialized countries and big cities. Funny thing is, the word zombie originated in Africa and there were hardly any hits there.

Of course, CNN is all over How To Survive The Zombie Apocalypse (no, they aren't talking about Democrats but that would work!). Of course, item #1 that you need is this: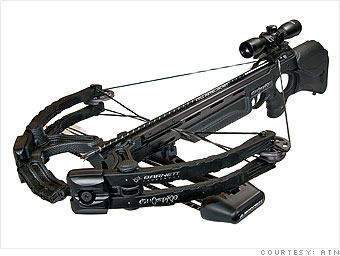 Price: $599.99 from Barnett Crossbows

Practical use: Zombie slaying

Pro: Reusable ammo

Con: It's not a gun

The only way to kill a zombie is to shoot it through the brain or burn it. Guns and flamethrowers are unavailable on Amazon, so you'll have to settle for a crossbow.

The Barnett Ghost 400 "is fully capable of taking down large game, small game, and yes, even zombies," said Barnett spokesman Major Person. "Head shots are a must for killing zombies and the Barnett is the most accurate crossbow on the market. Shoot to kill."

Now I'm sure a lot of you remember this outstanding video game trailer for Dead Island. Here it is again for those of you who forgot.

Well now it seems that
Lionsgate wants to make a movie of it
. If they make it like the actual game, it'll suck. I'm not even sure they could make a movie based on the trailer. You already know how it ends so obviously they'll have to change that and at that point, it's just another zombie movie. So should they make it an animated movie like the trailer or live action? I'm thinking animated. Then it would be different at least. Kind of like Heavy Metal.

Brand Name Condoms
Heh. New Condoms. The possibilities are endless.

Phoebe Cates JCPenny Commercial
I know many of you morons saw the Phoebe Cates commercial (what was the product again?) during some of the weekend football games and sure enough, it seems to be causing an uproar. JCPenny Goes For Broke With Remarkably Dumb, Sexist Ad. Oh please. The ad worked. You are talking about it and I'm sure a lot of people "remembered" it. Well at least the Phoebe Cates part. Maybe not the actual product.

Awesome Beer Commercial
Personal beer trainer? Hmmmm.


South Korean Study Habits
Don't see this being a problem here in the States. South Korea Cracking Down Hard On Students Who Study Too Hard.

On a wet Wednesday evening in Seoul, six government employees gather at the office to prepare for a late-night patrol. The mission is as simple as it is counterintuitive: to find children who are studying after 10 p.m. And stop them.

In South Korea, it has come to this. To reduce the country's addiction to private, after-hours tutoring academies (called hagwons), the authorities have begun enforcing a curfew — even paying citizens bounties to turn in violators.

The People Of Lowes?
Watch out Walmart. It looks like Lowes is coming after your title of worst dressed customers and employees. BTW, she's NOT naked in the picture. Those are leggings. I can't believe the manager or other employees didn't say something.

100 Of The Best F-Bombs In Film
NSFW due to the F-bombs and there are PLENTY of F-bombs. It truly is an art to say it right.


Snow White In Armor?
Um, Why Is Snow White Wearing Armor?

Maet Update
Maet sent in this photo. That's him recovering this morning from his "business meetings" in Germany.
Well, that's all tonight folks!
Tonight's ONT brought to you by:
h/t The Brigade
Notice: Posted by permission of AceCorp LLC. Please e-mail overnight open thread tips to maet. Otherwise send tips to Ace.
PUT TEXT YOU WISH TO USE AS VISIBLE LINKING-LANGUAGE HERE
&topic=world_news">

posted by Open Blogger at
09:52 PM
|
Access Comments