« Why Stop at Pennsylvania with Electoral Vote Splitting?
|
Main
|
Sunday Morning Open Thread »
September 17, 2011
Overnight Open Thread-Oktoberfest Edition! [CDR M]
What's up 'rons and 'ettes!! Sorry about last night but I was just worn out from work this week. Thanks Ben for capably filling in!
Well as you can tell from tonight's theme, Oktoberfest started today. Now how many of you know what Oktoberfest is about? That is, besides bier, dirndls, lederhosen, brats and, well, boobehs.
The Oktoberfest tradition started in 1810 to celebrate the October 12th marriage of Bavarian Crown Prince Ludwig to the Saxon-Hildburghausen Princess Therese. The citizens of Munich were invited to join in the festivities which were held over five days on the fields in front of the city gates. The main event of the original Oktoberfest was a horse race.
Of course, I'm sure the 'rons are bored by this Oktoberfest history by now so here's a little something to perk you guys up. Oktoberfest Colossal Cleavage Collection. Probably NSFW or Kratos.

Funny Commercial
Europeans have some of the funnier commercials out there and this one is pretty good. Be careful when you use vegetables. Especially if you are gonna eat 'em!

Funny videos

Weekend At Bernies For Reals?
You gotta be one sick puppy to do this. Two Men Barhopped With Corpse. All this to get out of having to pay for drinks? I guess on the bright side they flagged down a cop car and told them they think their friend was dead when they were done partying. They've been charged with Abuse of a Corpse.

Robert Jeffrey Young, 43, and Mark Rubinson, 25, allegedly loaded Jeffrey Jarrett into a car after finding him unresponsive at his southeast Denver home Aug. 27. The two then allegedly went to Teddy T's bar and grill and Sam's No. 3, leaving Jarrett in Rubinson's Lincoln Navigator, while they drank -- on Jarrett's tab, The Denver Post reported. They also allegedly used Jarrett's bank card to get money out of an ATM.

Later, they took Jarrett's body back home, went out for a meal, withdrew $400 more and headed for a strip club, police said.

Saw Accident
Ouch. Man Accidentally Cuts Off Own Penis. What the hell? I did some carpentry back in the day and I can't really imagine how you cut off your pecker unless you are really, really doing something wrong. I love the comment his mom makes.

"Stuart is a carpenter and uses sharp and sometimes dangerous tools," Keen's mother said.

"This was an unfortunate accident but these things happen all the time to people in his profession."
Hah. Yeah right. Sawing off your penis happens all the time in the carpentry business.

Caturday Video
I bet this cat does not cut his pecker off. Just sayin'.

Who knew? The unions seem to have gotten to the kittehs judging by this one just going through the motions of trying to catch a rat.


Medal Of Honor
Hey Hollywood, here are some ideas for some movies. Dakota Meyer And Nine Others: What They Did To Receive The Medal Of Honor. Real acts of valor and heroism.

Hollywood News
Take note George Lucas. Looks like your pal Steven Spielberg has learned from his error of erasing guns from E.T. and using CGI in place of the muppet E.T. from the upcoming Blu-Ray release. I must say, I've got the Star Wars Blu-Ray's and the Original Trilogy looks awesome in blu. The colors are outstanding and sound is vastly improved over the DVD editions. In fact, I really started to enjoy watching the movie and then some Special Edition crap would show up and it was jarring and looked like shiite. Should've just left them alone George. I did note that most of the matte boxes around the fighters have been fixed. Still a few of them and when they do show up, are pretty noticeable.
Yikes. Top Gun 3D. Really. I wonder if Ice Man will have his teeth jump out of his mouth and towards you during that scene in the locker room. Although, I'm sure the 'ette's can't wait for this scene in 3D.

And one more sign of Hollywood running out of ideas. Hey, let's remake Point Break!
War Pron
A-10 VS Taliban. Poor little feller.


Famous Sweaters
Some day, the Bullitt look is coming back!

Tonight's ONT brought to you by: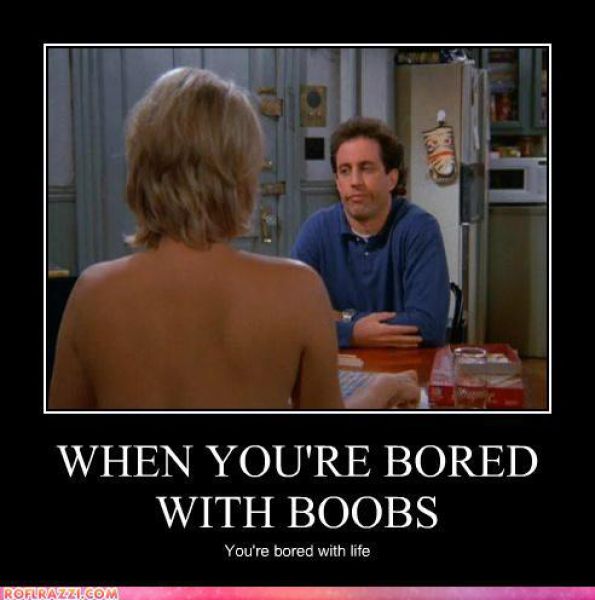 Notice: Posted by permission of AceCorp LLC. Please e-mail overnight open thread tips to maet. Otherwise send tips to Ace.

posted by Open Blogger at
09:35 PM
|
Access Comments